Give new life to your Barbour waxed jacket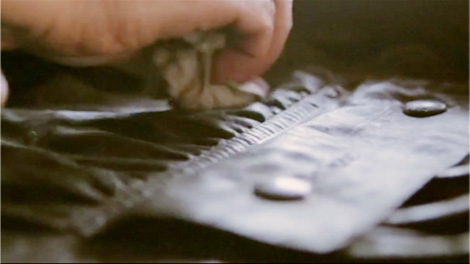 If you wish to return a waxed garment for servicing, please print and complete our garment return form below, highlighting which repairs are required and send your jacket to us with your payment clearly marked for the attention of REPAIR DEPARTMENT.
By using this form you will already know the work that is to be completed along with the relevant charges. Our factory will then be able to proceed with the repairs on receipt of full payment.
FOR REPAIRS AND REPROOFING
Barbour Inc.
Attn: Repair Dept
3928 Westpoint Blvd.
Winston-Salem, NC 27103
OTHER ENQUIRIES (NON WAXED GARMENTS)
US Barbour Customer Services
[email protected]
800-338-3474
Fill out the form below, indicate which repairs you would like us to perform on your garment and click the button at the bottom to print it out.
PLEASE SUPPLY YOUR CONTACT DETAILS
Once your garment has been received an email notification will be sent to you.
Click the button below to print a copy of the form to accompany your garment.
Please print one form per item.
Shipping charge is per item.