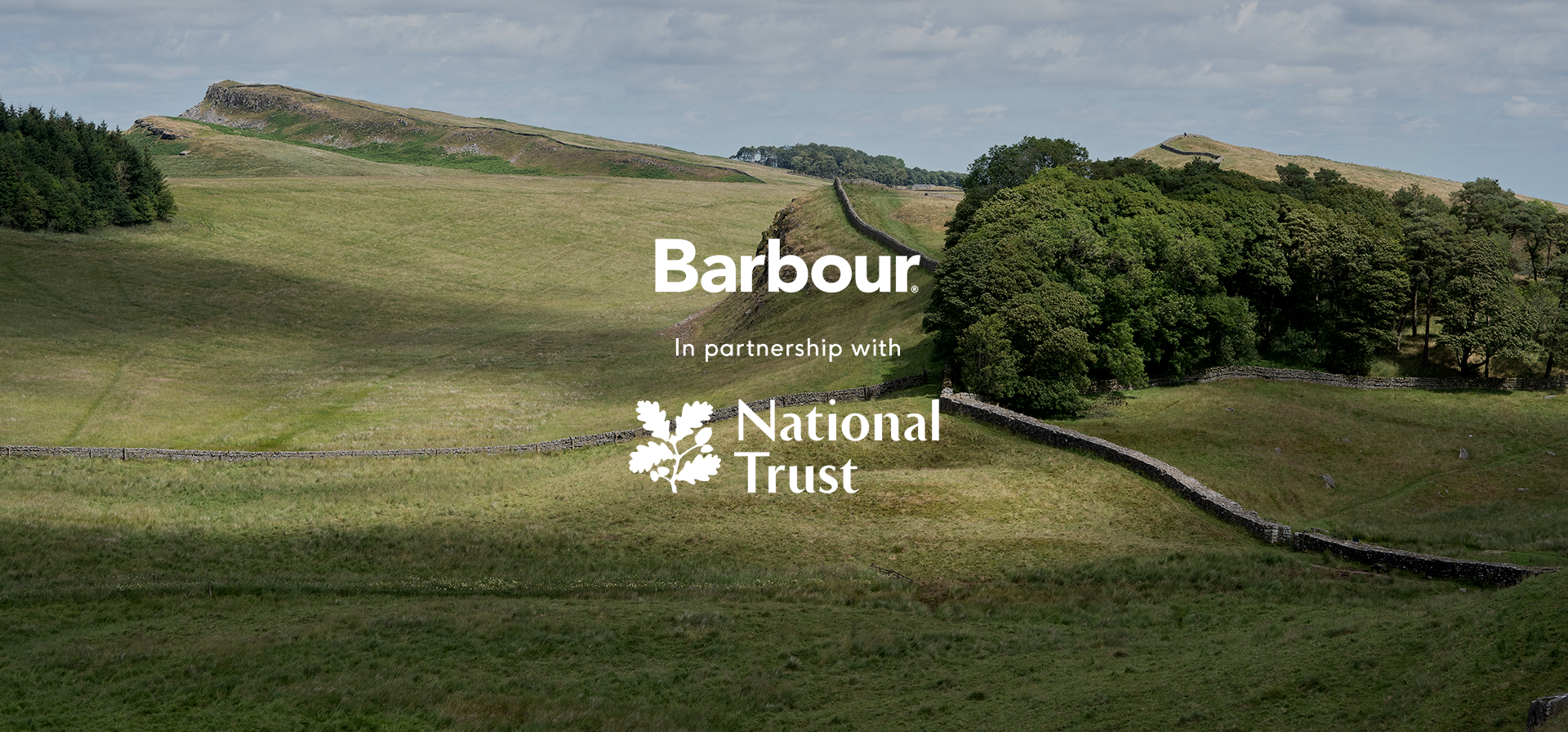 BARBOUR X NATIONAL TRUST
We're proud to partner with the National Trust to help fund the clean-up and restoration efforts following the devastation caused by Storm Arwen at three well-known North East sites.
To learn more, we visited Cragside, Wallington and the historic landmark Hadrian's Wall to discover the natural beauty of the North East, and restoration work National Trust Rangers are working tirelessly on to support the Great British Countryside for future generations to enjoy.
---

Meet the National Trust Rangers
"As National Trust Rangers we do everything, however we've been doing a lot of work to support the sites after Storm Arwen; from moving any fallen trees, replanting native species to reinstating any boundary walls across the whole estate."
- Dan, National Trust Ranger
---
---
CRAGSIDE
The clean-up and restoration work following damage from Storm Arwen is underway at Cragside, with tree surveys being carried out to assess the health of champion trees to protect the site for years to come.
---

---
WALLINGTON
We're also supporting tree planting at Wallington with the National Trust, where some woodland and veteran trees were damaged by the storm. Pine and Spruce trees will be replaced with native broadleaf trees to help native species thrive.
---

---
HADRIAN'S WALL
This historic landmark is nearly 2000 years old, and was also hit by storm damage earlier this year. Here, we're also helping the road to recovery with restoration work to clear up uprooted trees and repair walls and paths.
---
Find Out More
The partnership includes the planting of 10,000 trees as part of National Trust's aim of planting and establishing 20 million trees by 2030, and Barbour's commitment to plant 100,000 trees in 2022. Discover more about our partnership with the National Trust in our blog below.
---