BARBOUR BOX QUILTS
To celebrate the new Box Quilts menswear collection, featuring Barbour's iconic 2 inch and 4 inch box stitching, we collaborated with men's film and television costumier Tom O'Dell and city-dwelling photographer Anthony Lee to see how they style their favourite quilts for effortless, yet practical style that is at home in both the country and the city.
---
---
STYLED FOR THE CITY
---
Anthony Lee
"The gilets are perfect for the city as you're constantly changing temperature through commutes, cafes and shops. They're also not as puffy as your standard down coat, but definitely provide a similar level of insulation, which comes in handy in tight spots like squeezing on the tube or hopping in a cab."
---
SHOP THE LOOK
---
---
STYLED FOR THE COUNTRY
---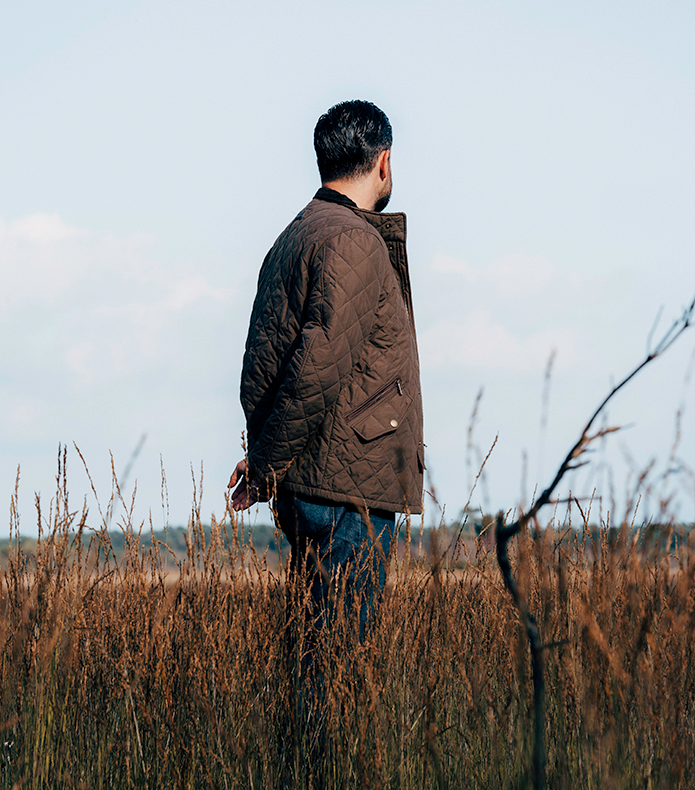 Tom O'Dell
"These jackets are comfortable in the countryside because they're practical and protect you from the elements. We live in England with unexpected weather, so the Box Quilt is perfect for this."
---
SHOP THE LOOK
---
A BRIEF HISTORY OF BARBOUR BOX QUILTS
---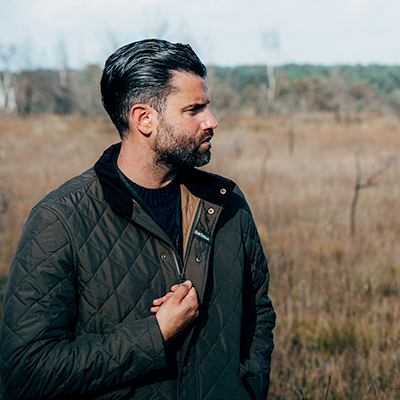 1979
The quilted jacket with its distinctive quilted outer and smart corduroy collar, was first introduced into the Barbour range in 1979 and was originally known as the Countryman. It was developed as a lightweight, practical, warm garment that was easy to wear.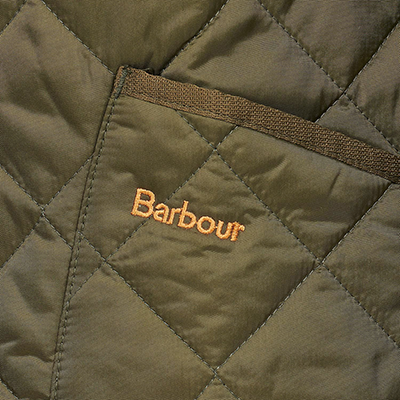 1994
In 1994, the name was changed to Liddesdale and it has been a Barbour favourite ever since. Named after the Liddesdale Valley in the Scottish borders, it is just as much at home the city as it is in the country, whether you're pairing it for a casual trip to town or out in the fields.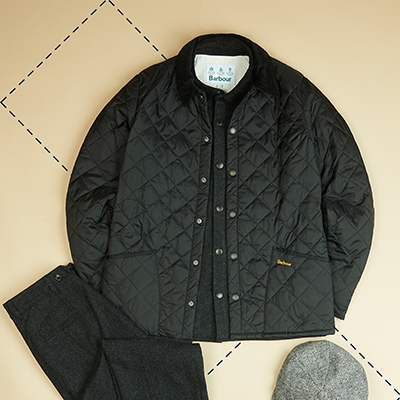 1999
Following the success of the Liddesdale quilted jacket in our classic olive colourway, 1999 saw the introduction of rustic and black as new colourways to offer the same lightweight warmth of the original jacket in different shades.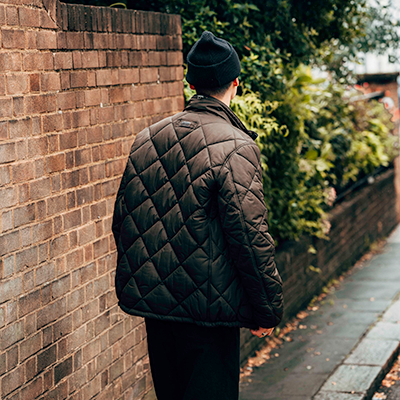 2013
By 2013, there were 18 different Liddesdale styles online across menswear and womenswear. This led to the development of a plethora of box quilt styles, each one with it's own spin on this classic Barbour style.
---
---