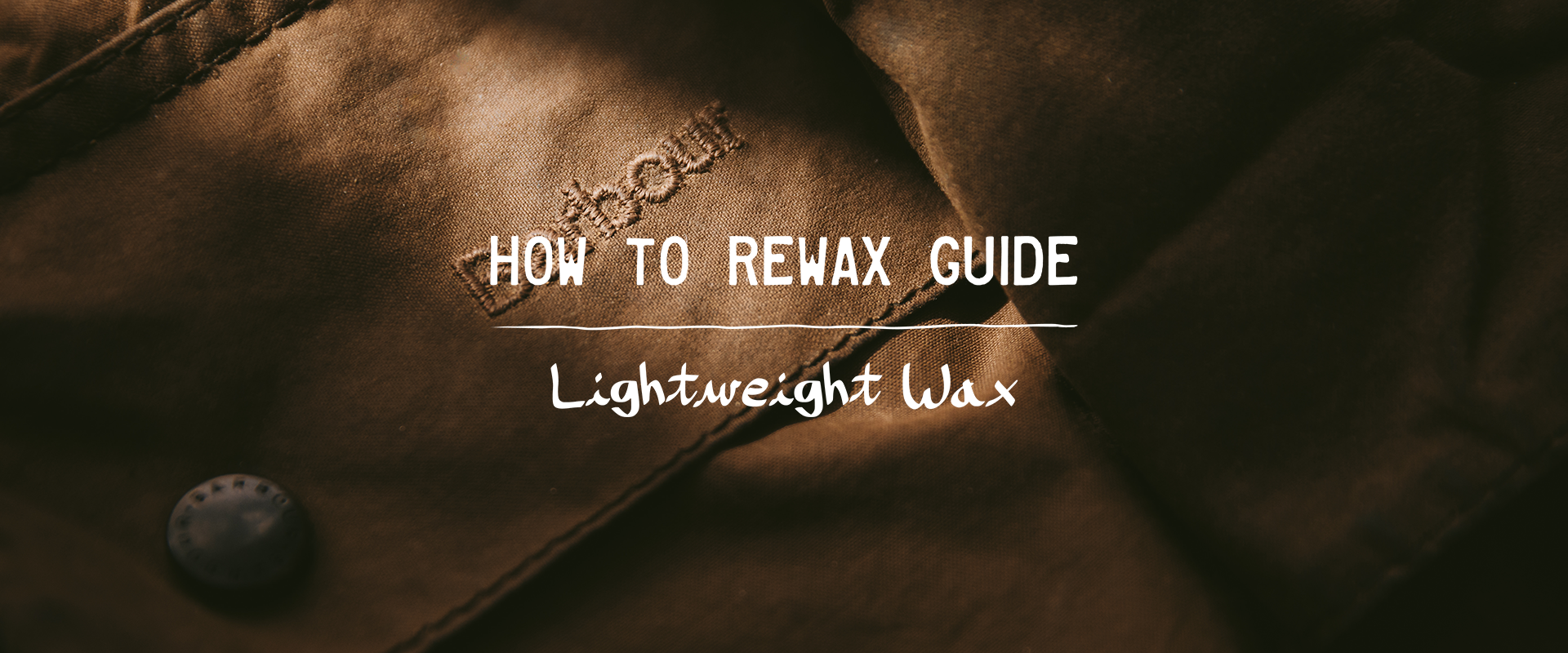 LIGHTWEIGHT 4OZ WAX

At approximately 75% of the weight of Barbour's existing waxes, Lightweight wax is very resilient and retains wax extremely well, meaning that it will hardly ever need to be rewaxed. If rewaxing is required you can purchase a lightweight wax stick and follow our easy guide below.
---
Step by step guide...
---
---
Step 1 | Getting ready...
Check the Care Label inside your jacket to ensure you have the right Wax. Cover your work surface and gather the things you'll need to reproof your Lightweight Wax Jacket: a Lightweight Wax Stick, a hairdryer, and a lint-free cloth.
Step 2 | Begin applying the wax...
Always start at the back of your jacket, applying an even layer by dragging the wax stick across it, paying extra attention to creases and seams.
Step 3 | Warm the wax...
Using the hairdryer, pass over the areas where you've applied the wax with a moderate heat to soften it into the fabric.
Step 4 | Work in the wax...
Use the lint-free cloth to rub the wax into your jacket, ensuring that it is evenly distributed. Once you have finished the back, you will need to repeat this process for the sleeves and front of your jacket.
Step 5 | Leave overnight to dry...
Hang your jacket in a cool, dry place to dry overnight.
---
Watch the video...
---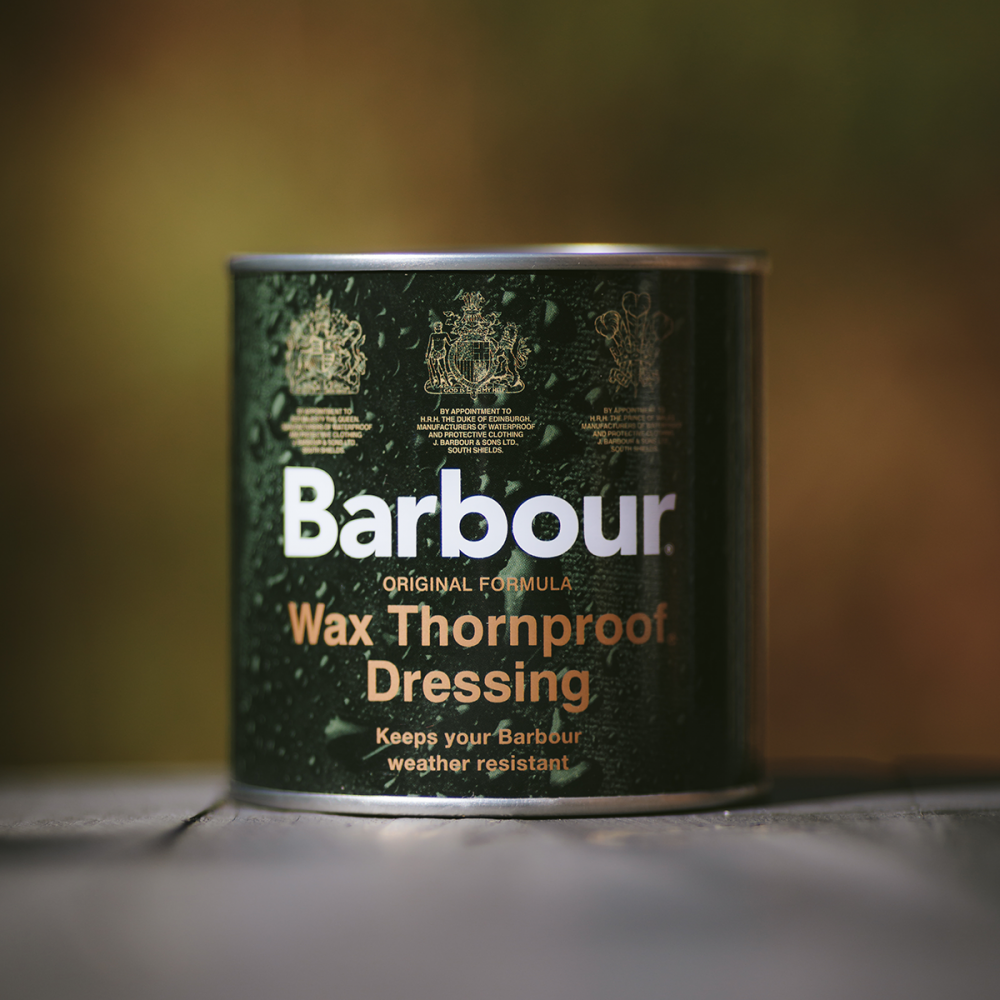 Shop Wax Care
A must-have for maintaining Barbour jackets, from our original Thornproof Dressing, to new Lightweight and Drywax sticks.
---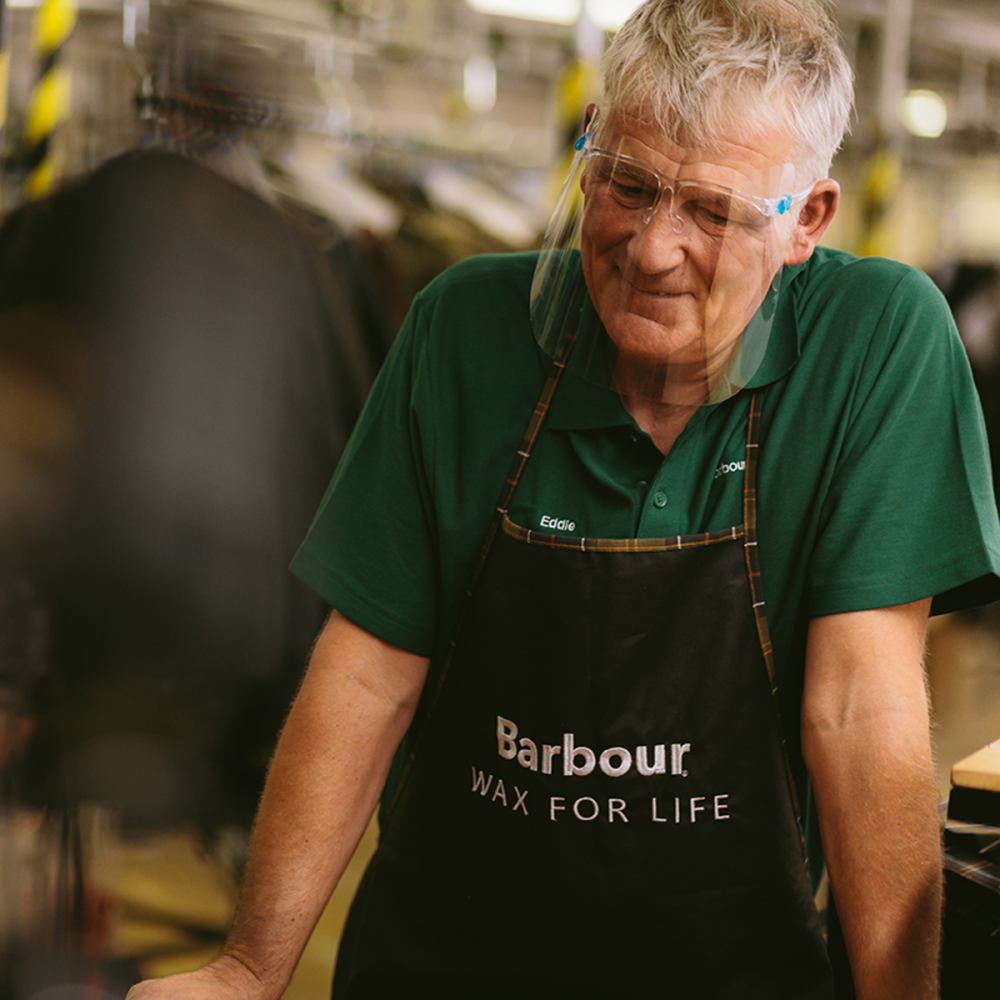 Let Barbour do your Rewax
Did you know, you can send your Jacket to us and have it re-waxed in our factory. Visit our re-wax and repair page to find out more.
---