---


We offer a very special service that allows our customers to return their beloved Barbour jacket* at any time to be rewaxed, repaired or altered. We recommend that you rewax your jacket annually depending on wear and a use small rewax for accessories which include waxed cotton hoods, belts and dog coats.
If you wish to return a waxed garment for servicing, please print and complete our garment return form below, highlighting which repairs are required and send your jacket to us with your payment clearly marked for the attention of 'Repair Department'.

---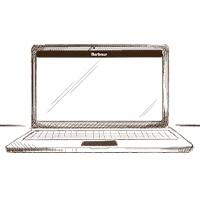 STEP 1 : PRINT AND COMPLETE THE FORM BELOW
---
Fill out the form below, indicate which repairs you would like us to perform on your
garment and click the button at the bottom to print it out.
PLEASE SUPPLY YOUR CONTACT DETAILS
Once your garment has been received an email notification will be sent to you.
Click the button below to print a copy of the form to accompany your garment.
Please print one form per item.
Shipping charge is per item.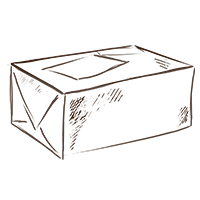 STEP 2: PREPARE YOUR JACKET AND SEND IT TO OUR FACTORY

FOR REPAIRS AND REPROOFING
Barbour Inc.
Attn: Repair Dept
3928 Westpoint Blvd.
Winston-Salem, NC 27103
OTHER ENQUIRIES (NON-WAXED GARMENTS)
US Barbour Customer Services
[email protected]
603-249-2283


STEP 3: WE'LL GIVE YOUR JACKET SOME TLC

On receipt of your jacket our inspection team will confirm if the re-wax, reproof or alteration request can be processed and if so, our Customer Service team will provide you with a quote to be paid over the phone via credit card or by check in the mail with the item(s). Once payment has been made we promise to have your reproof completed within three weeks and your repair or alteration completed within six weeks.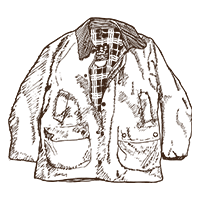 WE ONLY REPROOF WAXED COTTON
In the majority of cases we can successfully repair and rewax a wax garment, however some items are simply beyond repair because they are too damaged or are outside of our allocated time to provide and complete a repair. If this applies to your wax garment our customer service team will contact you and return your garment. Re-Waxing may initially change the appearance of your jacket giving it a darker colour and sheen finish. With wear, the appearance of your garment will change.
*Please note that the comprehensive repair and rewaxing service we offer is for Barbour Waxed Cotton garments only. For more information about this service, please visit our FAQ's page.

---
EXPLORE BARBOUR WAX FOR LIFE
---