---


We offer a very special service that allows our customers to return their beloved Barbour jacket* at any time to be rewaxed, repaired or altered. We recommend that you rewax your jacket annually depending on wear and a use small rewax for accessories which include waxed cotton hoods, belts and dog coats.
If you wish to return a waxed garment for servicing, please print and complete our garment return form below, highlighting which repairs are required and send your jacket to us with your payment clearly marked for the attention of 'Repair Department'.

---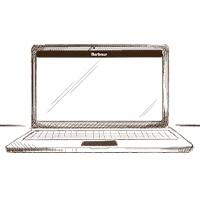 STEP 1 : PRINT AND COMPLETE THE FORM BELOW
---
Fill out the form below, indicate which repairs you would like us to perform on your
garment and click the button at the bottom to print it out.
PLEASE SUPPLY YOUR CONTACT DETAILS