#BarbourLife: Craig McGinlay
#BarbourLife
1st december 2017
On a crisp November day we visited Gleneagles Hotel, in Scotland, for a walk in its stunning grounds with Scottish actor Craig McGinlay to chat about his #BarbourWayOfLife.
You are a Scottish actor based in London. How did you get into acting?
I was playing rugby for Scotland under-20's in a World Cup when I dislocated my shoulder. The plan was to play rugby as a long term career however this stopped me in my tracks.
After a master's degree in Sport Science and whilst training pro-athletes, I was asked if I would act in an ad for the Commonwealth Games, when they came to Glasgow in 2014. A director then saw the ad and contacted the producers saying my look suited a lead role for their short film. The rest is history….
Tell us more about the productions you've featured in?
After playing a couple of roles as an extra which gave me a feeling of what it was like being on a film set, I was then offered a role in a whisky advert with David Beckham where Guy Ritchie directed the campaign. Off the back of working on that job I was contacted to audition for a role in Guy's next movie, King Arthur: Legend of the Sword. Thankfully I was offered a supporting role as one of the Knights of the Round Table, Sir Percival.
Charlie Hunnam, who plays King Arthur is originally from North East England, where Barbour is based. What was it like working with him?
He is a great guy and talented actor. He has been very helpful in terms of industry advice and making me feel welcome on set. The same goes for all other experienced actors on set such as Jude Law, Djimon Hounsou, and of course the director Guy Ritchie.  
You're originally from beautiful Scotland; our founder John Barbour's place or origin. What do you enjoy most about being there?
I love Scotland and I am very proud of Paisley, where I'm originally from. Fortunately I am on a job in Scotland as we speak so it's great to catch up with friends and family around a busy filming schedule.
I love getting out into the outdoors in the likes of St. Andrews, Fife, Glencoe, Loch Lomond, and of course 
Gleneagles
 where my parents have a house, or going for a drive with my brothers up in the highlands somewhere. It's a special place.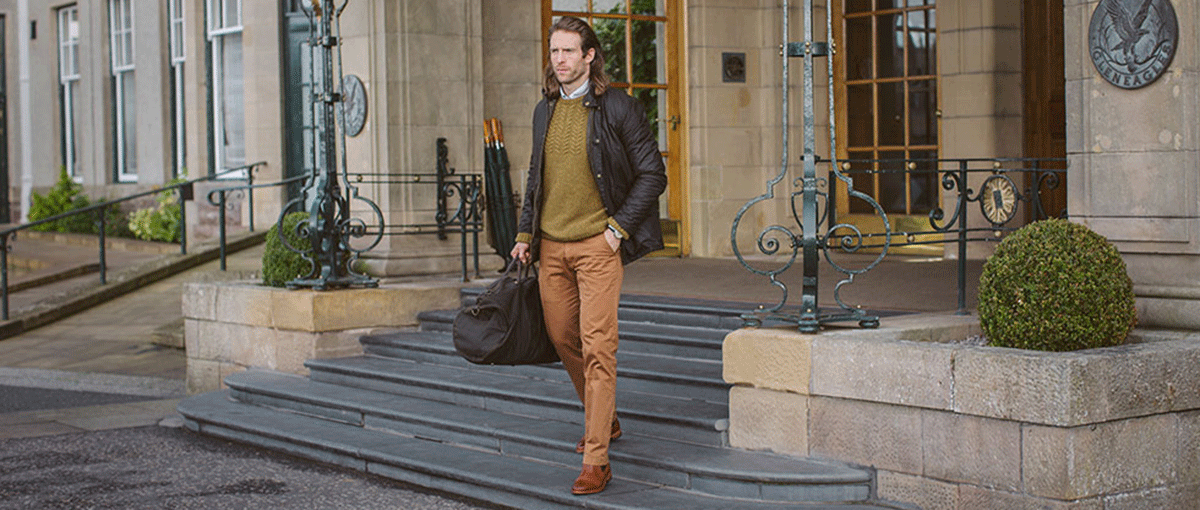 ---
The Barbour Way of Life celebrates those who enjoy the simpler things in life – what simple thing in life do you enjoy most? Wrapping up and getting out on cold days for a walk with my parents and their Labrador after a Sunday roast. I am a big foodie. I looove food so sitting round a dinner table with friends and family sharing good food and having a laugh, catching up, and enjoying each other's company. 
When did you first come across Barbour? My grandad used to always throw on a Barbour Jacket when he left the house. I will never forget him. He was a special grandpa, friend and a true inspiration. He was a policeman and a superhero to me as a young boy. Probably why I love superhero movies and action films so much. He was always immaculately dressed with impeccable style which I try to replicate when I can. 
---
---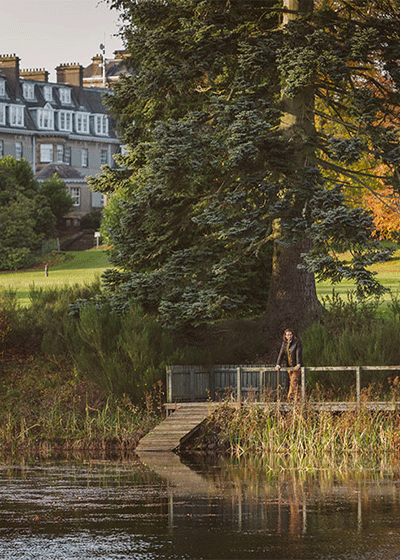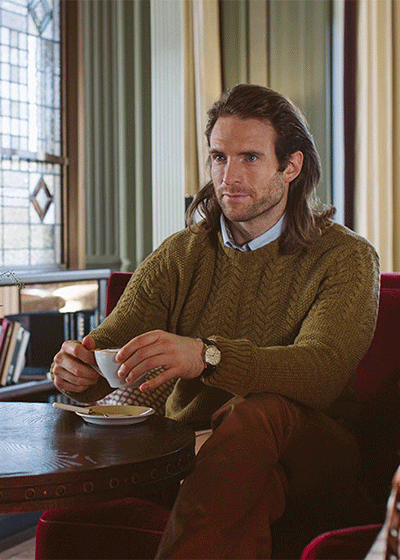 In these photos, you're wearing pieces from our AW17 collection – why did you chose these items and what features in the garments would you recommend?
Shirts under chunky knits are always a winner this time of year; cosy but smart. I love a good Chelsea boot. These are smart, slick, and durable. The Prestbury Wax Jacket is my favourite piece; warm but still relatively lightweight which can be worn smart or casual.
Finally, what is next in your acting career - where could we see you in the next 12 months?
I have recently finished a TV series in Prague called Knightfall produced by Jeremy Renner who has worked on some phenomenal projects such as the Hurt Locker and I was cast by casting director Debbie McWilliams who is involved in the casting process of the James Bond films. The Bond movies are some of my favourite films so to be cast by Debbie was a real honour. 
I have just wrapped up filming in Scotland on a TV show. But I can't tell you any more about that... yet!
Discover more about the #BarbourWayOfLife 
here
. 
---
Discover your perfect style...