Icons Re-Engineered: The Birth of Quilt
Icons Re-Engineered: The Birth of Quilt
autumn winter 2019
To celebrate our 125th anniversary, we're excited to have launched a new collection of jackets and accessories, Icons Re-Engineered. Taking five key moments in our 125-year history, jackets from our extensive and much-loved archive are re-imagined in contemporary fits and styles. Next up, we're celebrating an important era for Barbour, the birth of quilt jackets.
The quilted jacket, with its distinctive diamond quilted outer and smart corduroy collar, was first introduced into the Barbour range in 1979. It was developed as a lightweight, practical, warm garment that was easy to wear. Originally known as 'The Countryman', it was renamed the Liddesdale in 1994 after the Liddesdale Valley. Lightweight and easy to wear, it has both rural and urban appeal and is just as much a favourite to slip on over a suit as it is to wear in the fields or out riding.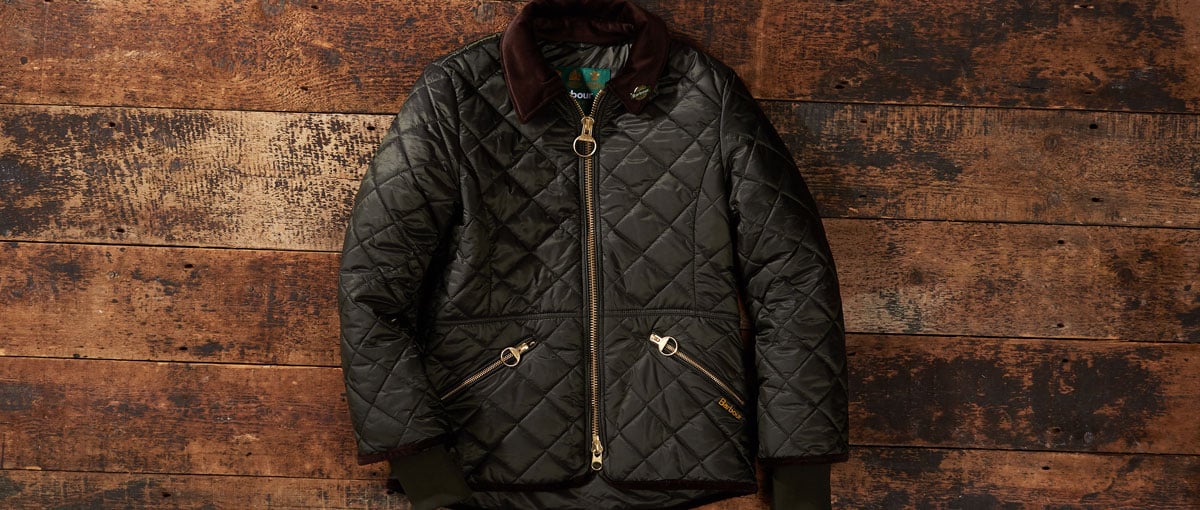 ---
The Icons Re-Engineered Liddesdale Quilt takes all the features of the original Liddesdale in a tailored silhouette and additional pockets for a modern take on a classic jacket to take with you anywhere, town or country. The Women's Icons Liddesdale Quilt is beautifully tailored in the original diamond quilting fabric. Gold piping features around a soft velvet collar, inner rib cuffs take a velvet cuff edge and zipped pockets make this a practical and stylish jacket.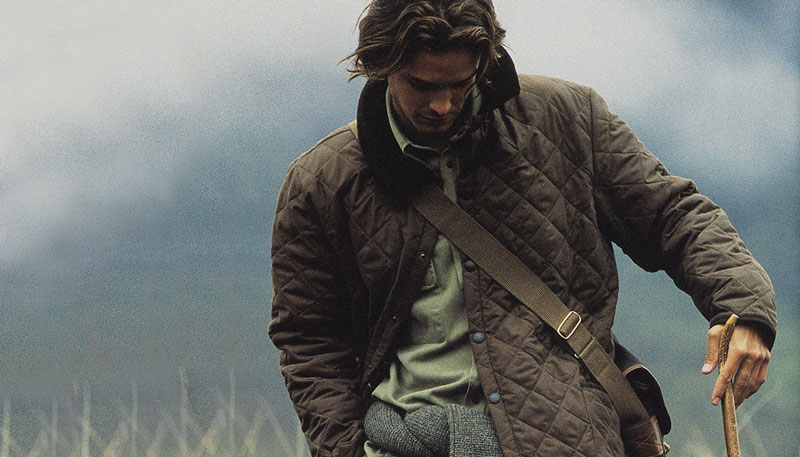 archive image: liddesdale quilt
---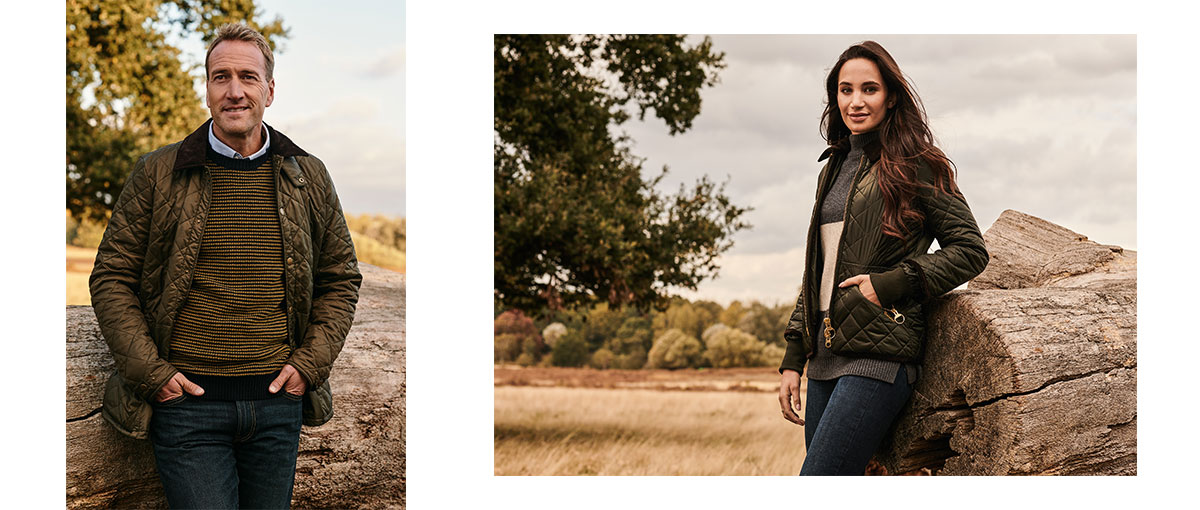 To support this very special anniversary collection, ten long-time Barbour wearers and friends of the brand who all have their own personal relationship with the brand were captured wearing Icons Re-Engineered jackets from the collection. To celebrate the birth of quilt, Laura Wright and Ben Fogle wore the Women's and Men's Icons Liddesdale Quilt Jackets. 
Laura Wright is a classical-popular crossover singer who performs classical and operatic music, popular songs, musical theatre and folk songs. Laura loves the outdoors and has often been spotted wearing her Barbour jacket whilst walking her Barbour dogs.
English broadcaster, writer and adventurer, Ben Fogle is best known for his presenting roles with British television channels BBC, ITV and Channel 5. Ben has written several books including 'Land Rover', 'Labrador' and 'English' (which featured his visit to the Barbour factory in South Shields). 
Discover more about Barbour 125 years and discover the Women's and Men's Icons Re-Engineered Liddesdale Quilt Jacket.
See the full Icons Re-Engineered collection.