Barbour Christmas: Jackets Through the Generations - 1960
The Festive Film Archives;
Jackets Through the Generations -1960AUTUMN WINTER 2019
If you've followed us here from our first two blogs 1894 and 1930, you'll know that we're celebrating 125 years of Barbour Christmases, and our special festive film with Raymond Briggs' iconic Father Christmas. As Father Christmas journeys through the decades in our Christmas film, we're taking a look back through the Barbour archives at the jackets that shaped our company, and how our current range of Barbour jackets pay homage to our rich heritage.
In this blog, we're taking a look at the 1960s, where Father Christmas tries to learn from his previous mistakes, and when our iconic Durham Waxed Jacket was born.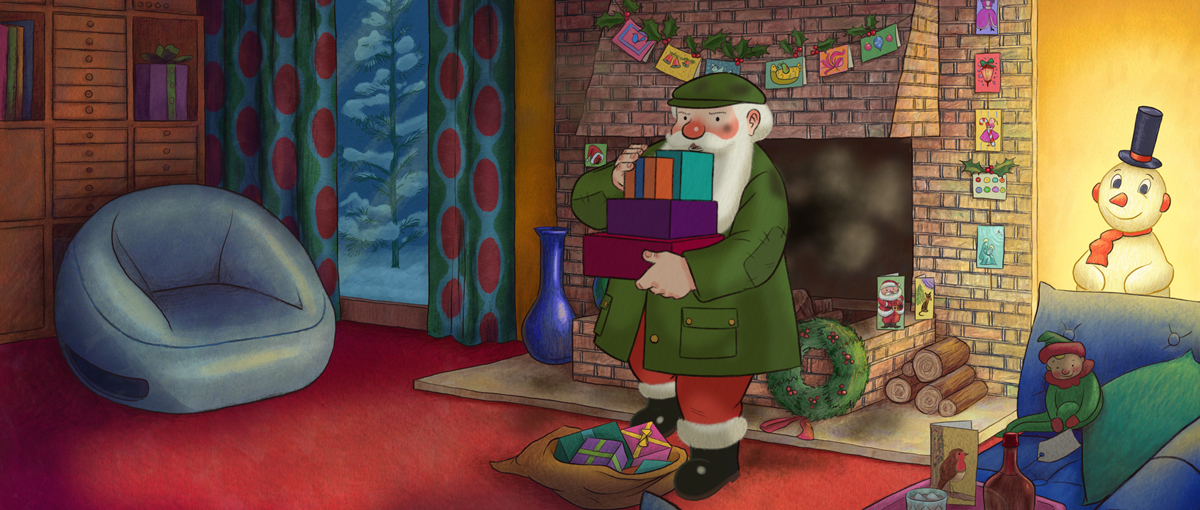 The Durham Jacket
The sixties was a defining decade for Great Britain. Within the space of ten years, our nation completely transformed into a beacon of freedom and hope, and with this, Barbour continued to grow.
In the 1960s, John Barbour introduced the next icon in the Barbour archives for the first time; the Durham. An unlined wax jacket designed to be used for fishing, birdwatching and walking, this style had a more casual, free-flowing feel. The jacket's relaxed design had all of the features people had come to love from Barbour jackets, with the addition of a hood and its iconic caped shoulders. The easiest way to tell a Durham is by its hood, a feature we have taken into a range of current styles.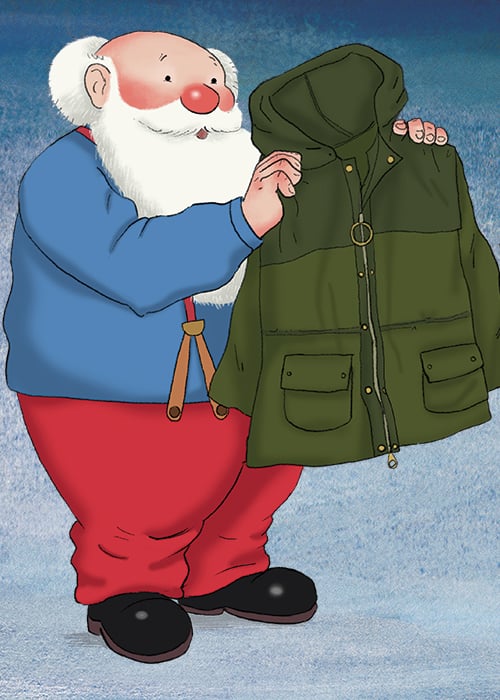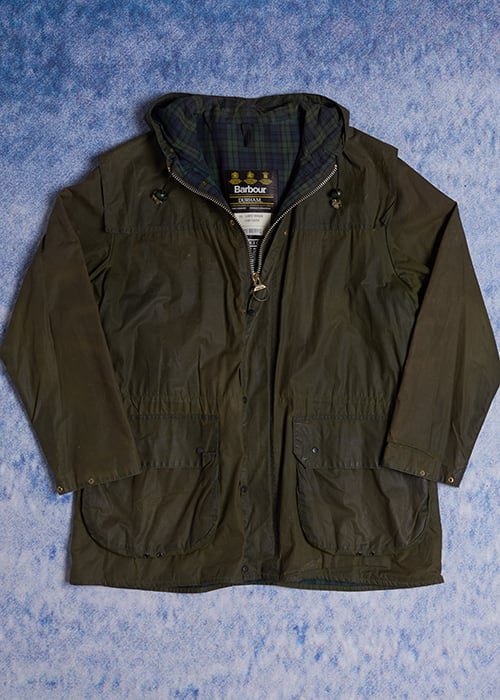 ---
Reimagined for the Current Collections
Marina Fogle Brendon Waxed Cotton Jacket
With its signature hood, this re-invented Women's classic pays homage to The Durham — proving that some styles never fade. Created as part of a collaboration with Marina Fogle for the Barbour Wilderness Collection, its contemporary shape, with classic Barbour feel, ensures you'll look your best wherever the day takes you. Should the weather turn, you can rely on its classic wax cotton to keep you warm and dry.
Men's Lightweight Durham Waxed Cotton Jacket
Whilst the original Durham was made for working and recreation in the countryside, this contemporary version is crafted in a lightweight waxed cotton and offers all the functionality of its forerunner thanks to a fixed hood, handwarmer pockets and an adjustable drawcord at the waist. Plus its quilted shoulder patches nod to the iconic cape detail that was a feature of the 1960s design.
Girls' Thrunton Waxed Cotton Jacket
To complete our range of Durham-inspired modern classics, we have the Girls' Thunton Waxed Cotton Jacket. With its beautiful faux fur hood, it's a fun and playful take on our original icon, with the same signature drawstring waist, longer length and double zip that give it a distinct style that will last more than a single winter, so that even our youngest explorers can enjoy the countryside in this classic style.
Learn more about our Barbour Christmas campaign with Father Christmas, and shop Barbour Christmas gifting range here.
FATHER CHRISTMAS™️ by Raymond Briggs. © Raymond Briggs/Blooming Productions 2019. Published by Puffin. Licensed by Copyrights Group.