#BarbourSummer: Exploring The Cotswolds
Belle & Bunty
spring summer 2018
In celebration of #BarbourSummer and the wonderful memories to be made with family and friends, we headed to The Cotswolds on the unique Belmond British Pullman Train, with Hannah and Alice, creatives behind style blog 'Belle and Bunty'. Discover their day making summer memories, and hear what they got up to during their day exploring the British countryside…
Can you tell anyone who might not know you a little bit about yourself, what you do and how you got into blogging?
We are Alice and Hannah, aka Belle & Bunty. We are fashion designers with our own made-to-order bridal label and style bloggers too. We fell into blogging accidentally after sharing our love of fashion, daily outfits and London hotspots on Instagram where we picked up a following of like-minded ladies! As London College of Fashion trained designers, we like to think we have some advice to give when it comes to fashion and clothing so share our musings over on our blog.

We're celebrating the best of British summertime – what is your favourite thing about summer in the UK?
Summer in the UK is so lovely and as sunshine isn't always guaranteed when we do get it we make sure we make most of it! There is a real feeling of 'this might not last, so let's drop tools and get outdoors'. We love everything about summertime; be it long walks in the countryside on the weekends, al fresco picnics and BBQ's with friends or the British Summer event schedule (which is pretty good too!). We also enjoy simple, lightweight outfits that we can layer up!
You headed to the Cotswold Villages on the beautiful Belmond British Pullman train for the day from London to make summer memories together – can you tell us about your day?
Although we had seen images of the Belmond British Pullman online, the actual train was so much more than we could have imagined. I'm afraid that rail travel for us will never be quite the same! We were shown to our seats, the most amazingly comfortable wing back chairs, and enjoyed a beautifully prepared champagne brunch…..literally heaven on a track. As we bounced and chugged our way through the idyllic sun-drenched fields towards the Cotswolds, we were spoilt rotten by the very friendly train staff. The Cotswolds was the perfect destination for this train with its tumbling fields and pretty villages. 
---
Do you have any tips for any first-time visitors to the Cotswolds?
Rather than trying to cover the whole area, we'd suggest picking one or two towns to explore instead so you have time to really enjoy looking around the pretty streets, quintessentially English tearooms or yellow brick pubs!
Summertime is all about spending time with friends and family – do you have one specific memory that sticks out from your trip together?
On the trip home we had the most incredible dinner. Cold bubbles served as we were seated, followed by warm bread fresh out of the oven, beautiful seabass, Neals Yard cheeses' and a mouth-watering Eton mess. As the sun went down and the breeze plumped up the curtains we laughed and relaxed and made wonderful memories.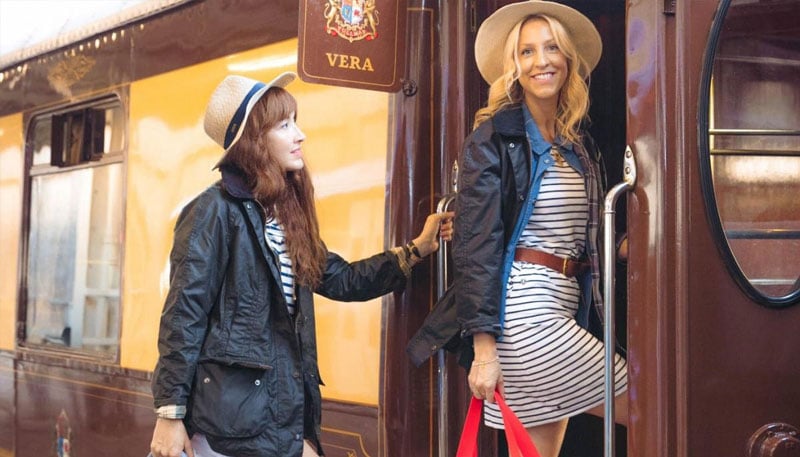 ---
ABOVE: Barbour beadnell wax
jacket
---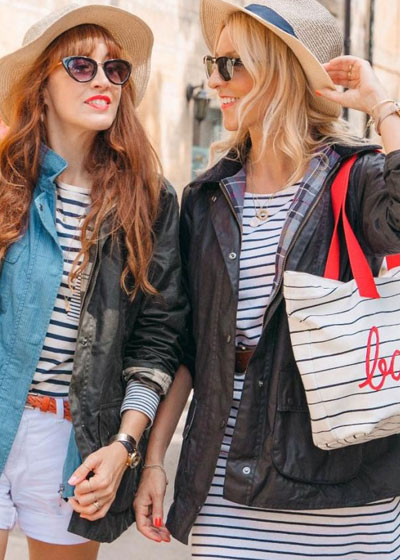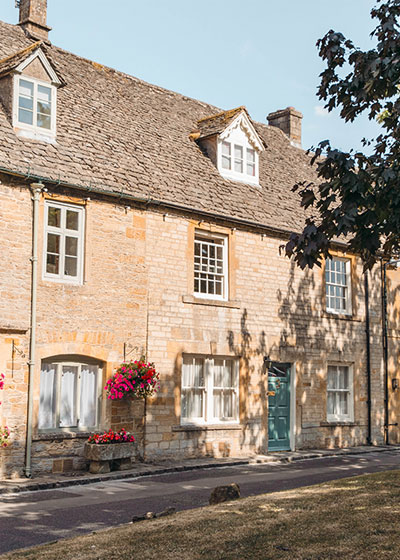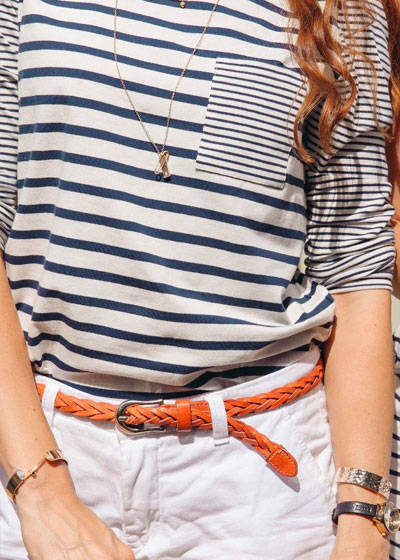 What does the 'Barbour Way of Life' in summer mean to you?
For us Barbour puts the 'chic' into your outdoor wardrobe and as the Summer comes around and the (hopefully!)
warmer weather arrives, we like to spend as much time as possible outside enjoying life, while looking stylish in the sunshine.

Which was your favourite product to wear during your trip? How would you define your personal style in summer?
Alice: I loved the lightweight denim jacket – the Barbour Littlehaven Overshirt. It was so versatile and handy on a trip like this;
perfect when it got a little chilly in the shade and great to tie around your waist when sight-seeing.

Hannah: I am always a big fan of Breton stripes, so was immediately drawn to this jersey dress!
The natural fabric and loose fit made it perfect for a day trip, stylish yet super easy to wear and so comfortable too!
Discover more from our #BarbourSummer series here.
---