#BarbourDogs: Meet Winston the Corgi
#BarbourDogs
autumn winter 2018 
We recently invited some of our Barbour Dogs Instagram friends to style their best #BarbourDogs accessories, and paw out their top picks from our AW18 new arrivals.
This week we're introducing you to 
Winston the Corgi
, to discover his favourite places to explore and what plans he has for the summer with his human.
Hi Winston, you are a bit of an Instagram star – tell us about yourself? 
I'm a London based Pembroke Welsh Corgi, known for being a little bit of a flirt (#WinstonTheFlirt) with a keen interest in puns and adventures.

Your Mum is a photographer – do you ever accompany her on shoot? 
I love joining her on shoots, we make a great double act when working with our favourite brands too.
---
What was it like on the Barbour Dogs shoot and did you make any friends with the other dogs? Sadly because of timings I didn't get to meet the other dogs on the shoot. I'm mostly gutted that I didn't get to meet 

Dottie

 and learn about her adventures.
Where is your favourite place to go for a walk?  
I love all sorts of different walks - London city walks are great fun especially along the Thames. And we often head out to Epping Forest or make day trips to the beach.
What is your favourite snack? 
Sausages. All day every day.
---
---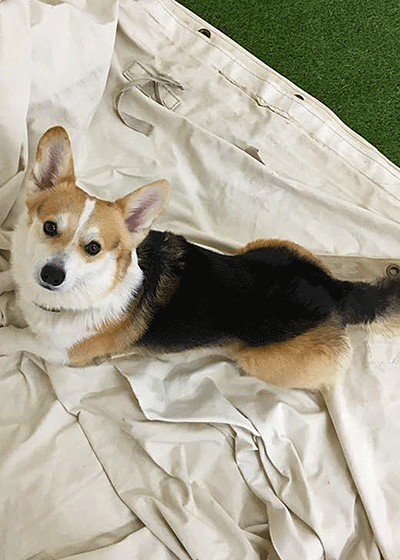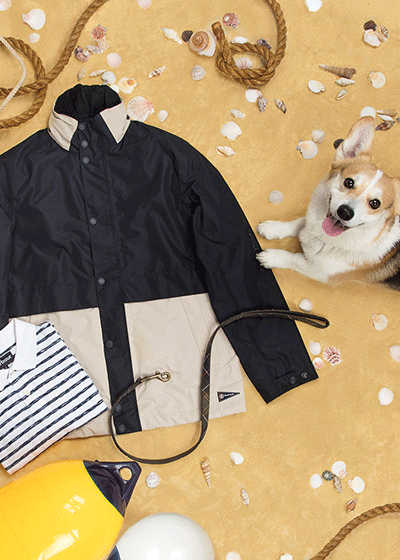 What is your favourite game/toy? 
I could play fetch all day with my favourite ball - I haven't met a ball I didn't like.
Do you have a first memory of Barbour?
Our first ever walk wearing my Barbour Dogs accessories was a beach walk in Essex, where I even got a few compliments on my new Barbour lead.

How will you be spending your summer?
We started our summer early with a week hiking holiday in Switzerland and we have a few staycations planned in England so paws crossed the weather is nice!
---
Discover your perfect style...