#BarbourDogs: Meet Our Campaign Competition Winner – Crystal
#BarbourDogs
autumn winter 2018
Earlier this year we paired up with Harringtons Pet Food to launch a competition offering one lucky pup the opportunity to star in a Barbour and Harringtons photo shoot.
Crystal
 and her human Roger joined us on set at Middleton Lodge, where we were shooting our AW18 Footwear Campaign. Crystal got the chance to test out her new #BarbourDogs goodies, explore the grounds and enjoy a number of Barbour x Harringtons dog treats. She tells us what she got up to...
You're our special Barbour Dogs and Harrington's Pet Food Campaign winner! How did you feel when you found out that you were voted as the winner of our competition? When daddy told me we'd won I couldn't believe it! It was so exciting, and then he showed me the Barbour website and I chose my own collar and lead for my prize!
Our Footwear collection photoshoot that you starred in was shot the beautiful British countryside – do you have a favourite countryside walk? I'm so lucky to live right next to the country side, and my favourite walk is down the Whitegate Way and past Pettypool and New Pool in Whitegate in Cheshire. There are lots of streams to jump in and interesting things to sniff in the undergrowth, and then I get to lie by the log burner in The Plough Inn, and I always get served my treats and water before daddy!
This was your first ever photoshoot! What is it like being part of a Barbour photoshoot? What did you love most about getting to star in the Barbour Footwear & Barbour Dogs shoot? The whole trip was so exciting; I got to stay in a hotel and then met all the Barbour team first thing the next morning. Everyone was so lovely to me and I got lots of tickles and gave everyone a friendly lick. I loved posing next to the models wearing all the new collars and coats and trying to look as best as I could. I'm very outdoorsy, so I loved the photos we took in the woods outside the best.
How did you get into modelling?
Daddy was always taking snaps of me for his Instagram so I got used to the camera, and then he entered me for this competition and it all happened very quickly. I wasn't even a year old when the winning photo was taken.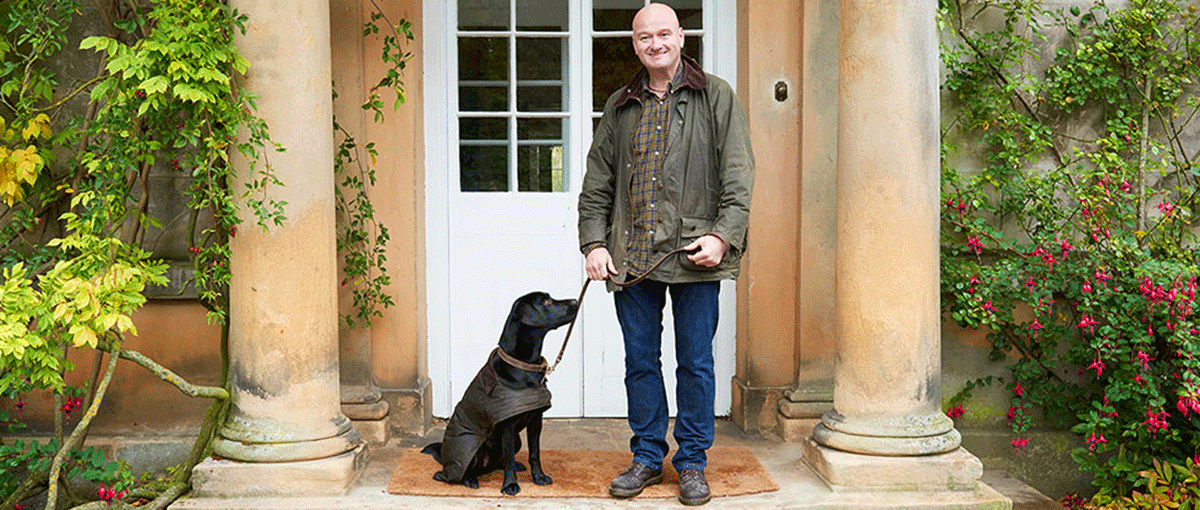 ---
What makes you a Barbour dog?
Me and daddy are very active and love the outdoors, and I come from a long line of working doggies, I love running and swimming and jumping and especially sniffing. We don't mind if it's raining either, as we both have our Barbour jackets to keep us warm and dry. Also I think the countryside smells better when it's raining.
What kind of breed are you, and what is so great about being that breed?
I'm a black Labrador, and I'm very bouncy and love being fussed over and everyone thinks I look really friendly so I get tickles and cuddles wherever I go.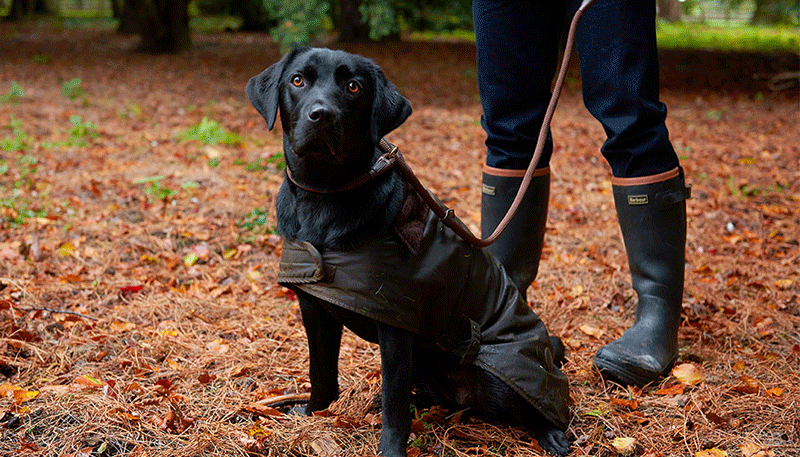 ---
---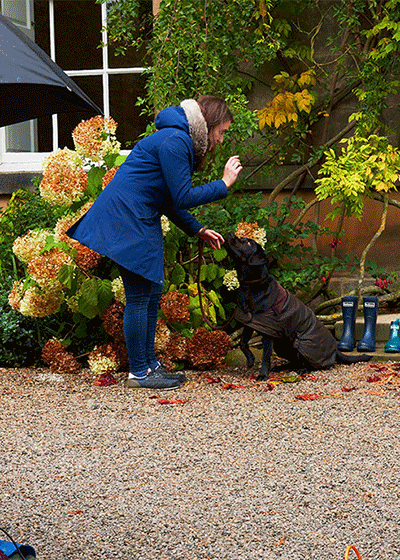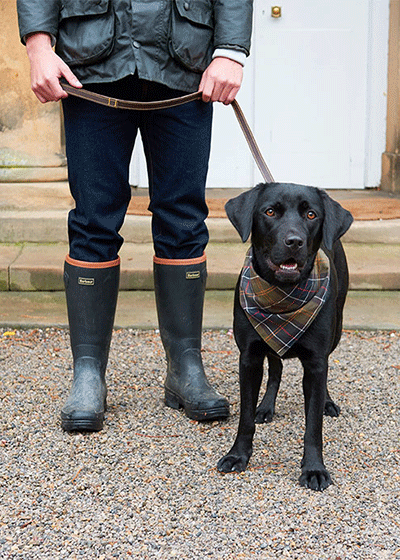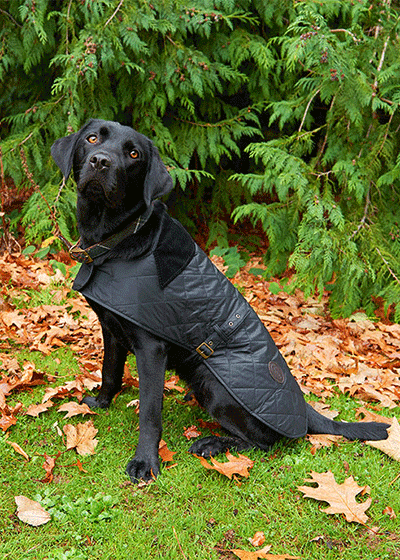 Do you have any fun stories to tell us from behind the scenes of your shoot?
I don't want to spill too many beans about the behind the scenes stuff, but let's just say that I quite fancied a game of snooker after a session posing on the Barbour beds!
Do you have any other exciting projects lined up?
Daddy has bought me a GoPro camera and a harness and we're planning on a trip up Snowdon before Christmas - I'm going to film the whole day from my doggy perspective!
What do you enjoy doing in your modelling down-time? What are your favourite things to get up to day-to-day?
When I'm not running round a woodland or splashing about in streams with my friends Lottie, Nora and Bailey, I love catching up with the soaps on the sofa while I chew my favourite antler. Oh and eating! I like eating.
Watch out for Crystal's big debut in our Autumn Winter 2018 Footwear campaign, and discover this season's Footwear collection 
here
 or shop our #BarbourDogs 
collection
.
---
Discover your perfect style...