Barbour x Engineered Garments AW19
Barbour x Engineered Garments
Autumn winter 2019
Ever since his childhood in Japan, Engineered Garments' founder Daiki Suzuki has had a deep and abiding love for the outdoors: inspired by American magazines and movies, Suzuki joined a variety of clubs and sports teams around his home city of Hirosaki in an effort to get out and about in the surrounding countryside. At the same time, magazines such as POPEYE started to develop his sense of fashion, detailing a wealth of outdoor and military treasures from overseas—including Barbour wax jackets.
After moving to New York and starting Engineered Garments, Barbour jackets and the way of life they embody have remained a source of inspiration for Suzuki. After a successful launch last year,
Barbour x Engineered Garments
is back for Autumn/Winter 2019 with a brand-new collection of reworked pieces, combining Barbour's fabric and manufacturing expertise with Suzuki's trademark attention to detail.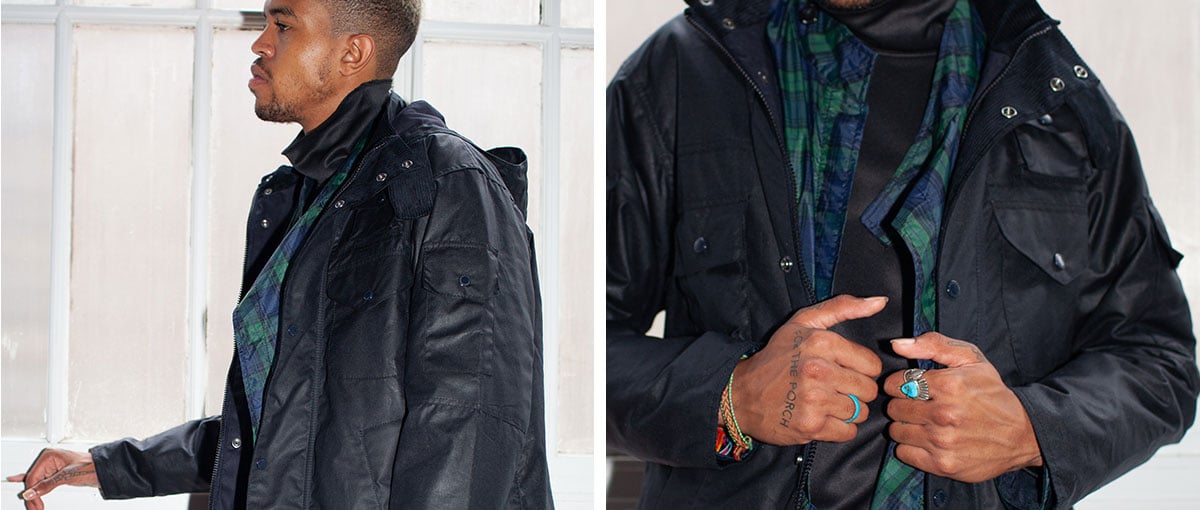 ---
With the cold weather approaching, Suzuki looks to a combination of British and American countryside tradition for the season's key pieces.
The Highland Wax Parka is a new take on one of Suzuki's staple designs from Engineered Garments. Reworked in Barbour's signature waxed cotton, the Highland Parka combines Suzuki's military, outdoor and country influences into one very special jacket. Sporting a similar pocket setup to the iconic Beaufort waxed jacket, with bellows pockets, welted handwarmers and a zipped poacher's pocket to the rear, the Highland Wax Parka boasts a faux-fur lining for added warmth, while the waxed cotton provides tried and tested protection against the elements.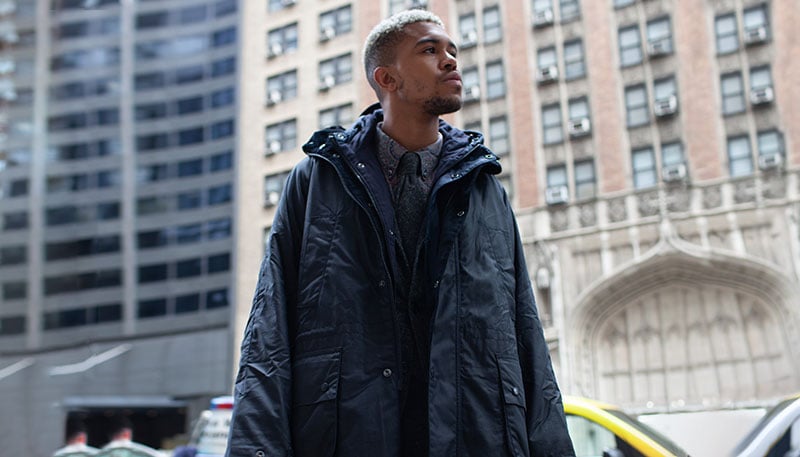 ---
---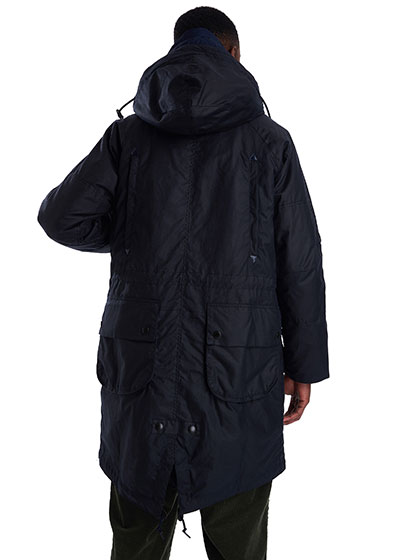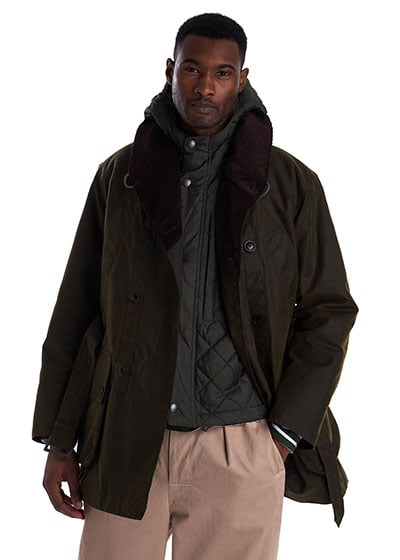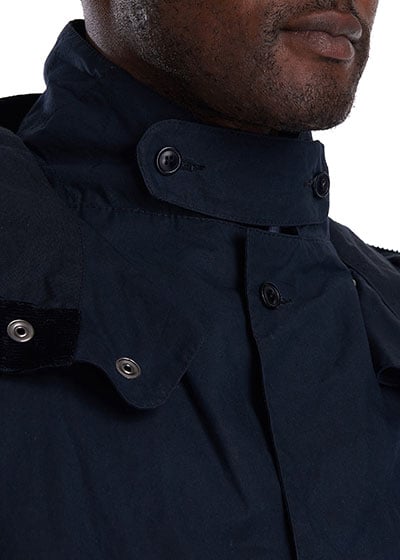 Taking another Engineered Garments classic as inspiration, the Mackinaw jacket is here to deliver an Americana-infused twist on Barbour's heritage hunting styles. Based on heavy wool jackets used by New England hunters for decades, the Mackinaw comes in a double-breasted design and features a cord-lined shawl collar, removable waist belt and, naturally, a host of interesting pockets to keep all your winter essentials safe—and your hands cosy.
---