Barbour Life 125 Years Customer Stories: Meet Lord Nick Colley
Barbour Life 125 Years Customer Stories: Meet Lord Nick Colley
autumn winter 2019
In celebration of our 125-year anniversary, we invited customers to share why they love Barbour, their Barbour way of life, and what we would find in the pockets of their Barbour Jackets. This month, we met up with Lord Nick Colley in Northampton.
Can you let us know a little about yourself?
I am 58 years old I live here in Bugbrooke with my wife and two dogs Diesel and Guinness I moved down here from Rotherham in 1989 to find work, I met my wife Kate, we have been married now for 24 years. I have 3 boys, who have all left home now.
Where are we today and why?
We are on the Grand Union Canal between Bugbrooke and Gayton in Northamptonshire. I love the canal, it is a beautiful walk at any time of the year, it is peaceful, and the scenery is forever changing with each season. The dogs love the water and enjoy a swim, even in the winter. There is also a good pub at the end for a warm by the fire in winter.
Can you tell us the story you shared about your relationship with Barbour?
It was early 90's I was at a Gun's and Roses concert with friends and the weather was awful it rained all day! I was nice and dry as I was wearing full length 'Stockman' when we got back to the car which was parked on grass – it was looking impossible to get the car off the grass, I used my coat under the wheel for traction and hey ho off we go! Coat looked a bit muddy, but I hosed it down dried it out and it was good as new.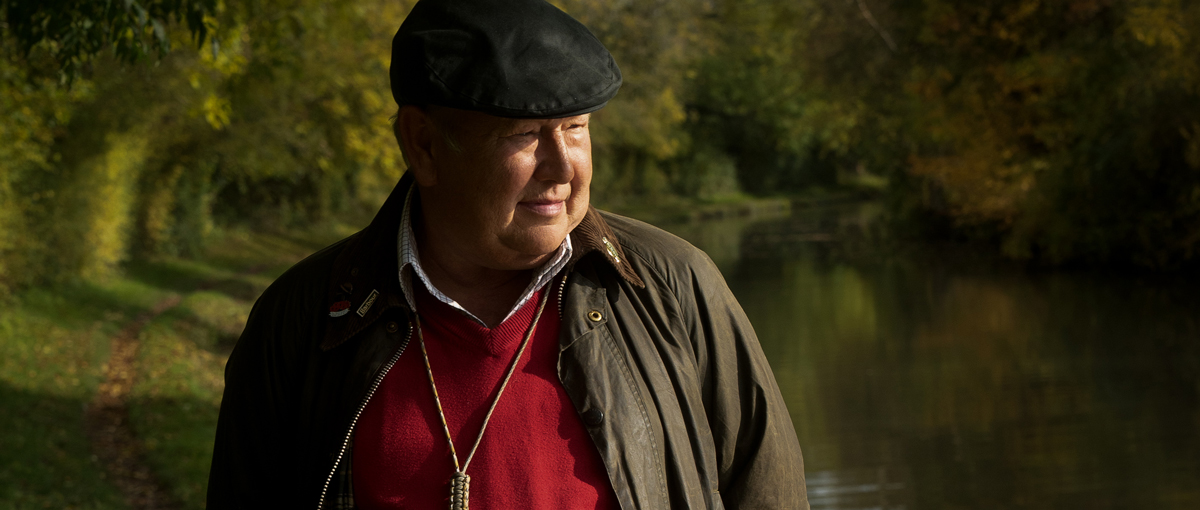 ---
Barbour celebrates its 125th birthday his year – how will you celebrate?
I will probably raise a glass or two at the end of this walk and wear my Barbour pin badge with pride.
If your jacket could talk, what stories would it tell us?
Too many to mention really, but it is well travelled across the country, lots of walking shooting fishing and even horse riding and probably many a country pub!
What does an average day in your Barbour jacket look like?
On a Sunday a long field or canal walk with the dogs rain or shine the dogs swim and cover every inch of every mile we walk, a few beers at the pub on the way home, then coming home to one of my wife's Roast Dinners.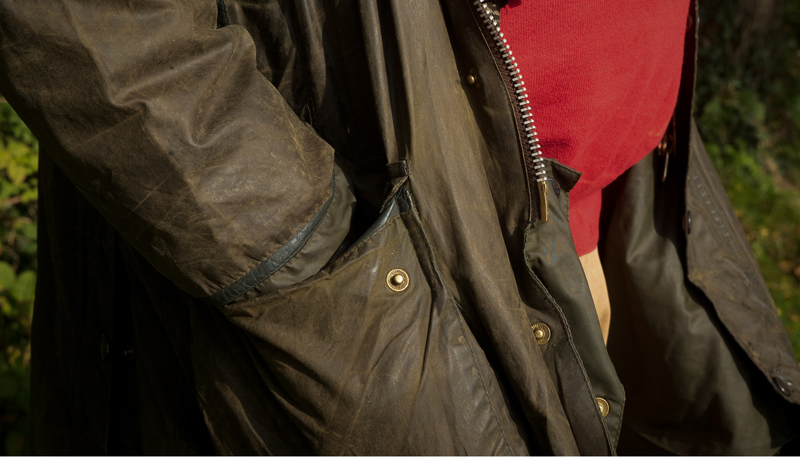 aBOVE : Lord Nick Colley 
---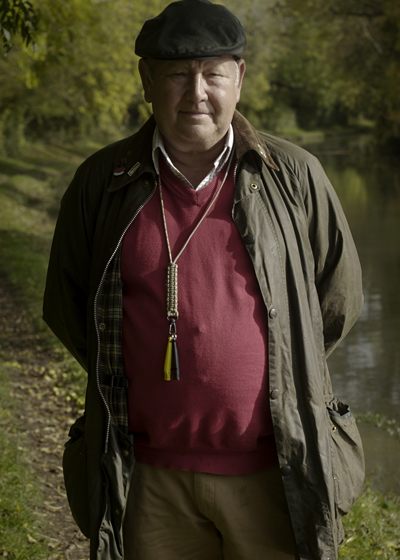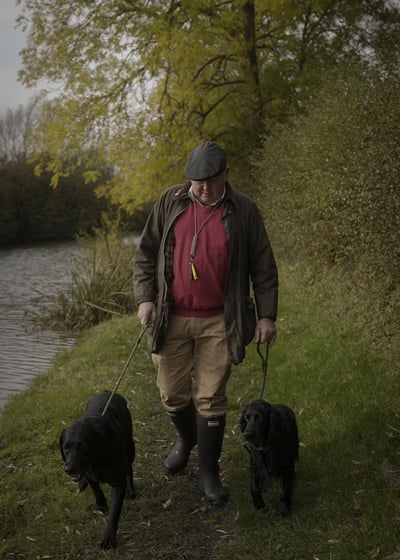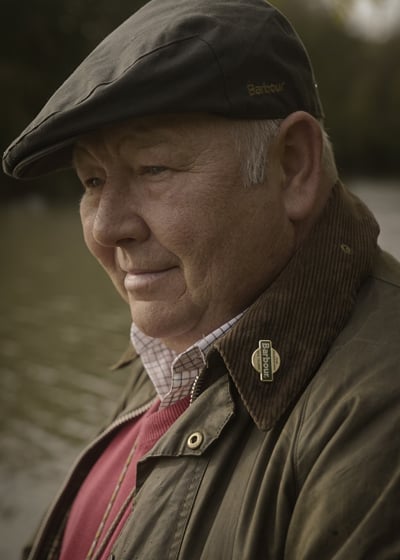 When did you first come across Barbour? Many people have said their parents and grandparents wore Barbour's before them, is this the same for you?
I purchased my first one in the late 1970's early 80's, which was the 'Sole-way Zipper'. In my younger days I followed many country pursuits and this coat was versatile warm and had lots of pockets.
What do you do in your downtime to relax – are there activities with your friends and family you enjoy out in the countryside or by the coast?
I like to watch Rugby – our Local Bugbrooke team is a great Saturday afternoon when they play at home, my wife and I also like to go away in our caravan with a group of friends, both in the countryside and by the coast. I also like walking and fishing.
How do you style your Barbour clothing?
I always like to look smart; Barbour clothes give me the option to be comfortable and smart – I prefer a country look which Barbour gives me.
What inspires you?
My Family – they give me the enthusiasm and encouragement to work hard to provide for us all, to allow us to have the life we do!
What would we find in the pockets of your Barbour Jacket?
Gloves, poo bags, knife, string, dog biscuits.
If you were to invest in something new from Barbour, what would it be and why?
A new wax coat, my 'Mark Phillips' is now 25ish years old and although it has plenty of wear left in it, I would like to treat myself to a new one.
How would you describe your Barbour Way of Life?
Fun, exciting, sometimes wet and muddy but warm and comfortable.
How will you be celebrating your Barbour Way of Life this Christmas?
I will be out walking with my dogs, visiting the local rugby club for Boxing day with friends and generally relaxing.
What do you look forward to most about the Christmas period in Britain?
My Christmas dinner with my family, a break from work for a few weeks and crisp winter walks.
Will there be any Barbour on your/your family's Christmas list this year?
I am hoping for some smart dress, black Barbour boots. However, anything Barbour is welcomed by myself and my family.
Learn more about the Barbour 125 here.
Discover your perfect style...