Barbour Land Rover Defender: A Closer Look
Barbour Land Rover Defender
autumn winter 2018 
The Land Rover Defender, first produced in Britain in 1948, is one of the most iconic four-wheel drive vehicles in the world. In honor of our Barbour Land Rover Defender collection, available exclusively at Orvis, we've restored a 1994 D90 with classic Barbour details.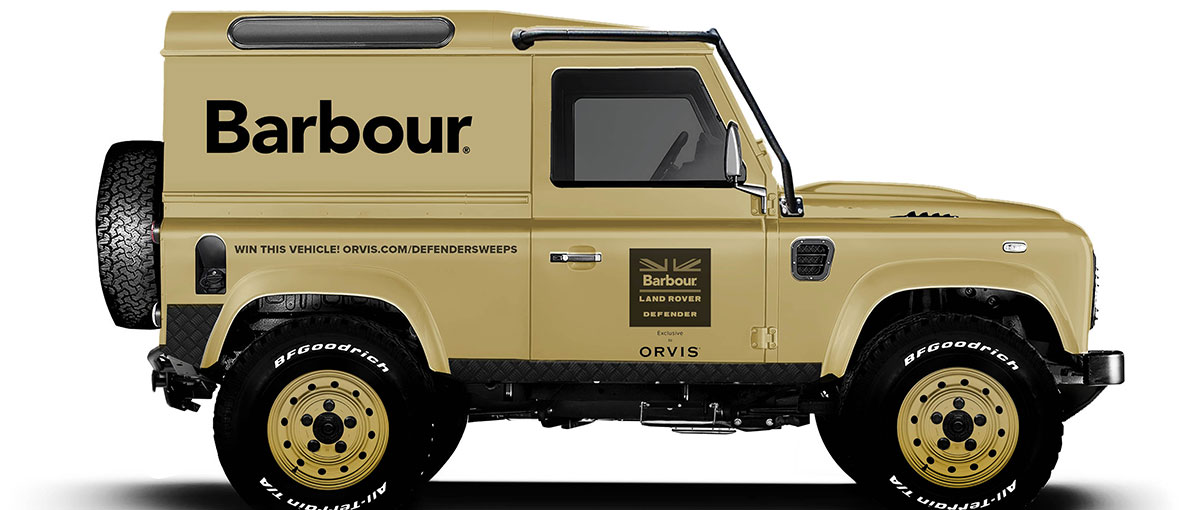 ---
We worked with East Coast Defender of Kissimmee, Florida once again to create the completely custom vehicle, beginning with a 3.9L V8 engine. A Barbour-branded hard top was selected for this year, along with an exterior paint color of Shetland Beige. To complement the Barbour branding, the vehicle includes super soft black leather along with black stitching. Remaining true to our Barbour DNA, Classic Tartan is used throughout the interior.
---
ABOVE: inside the land rover defender 
---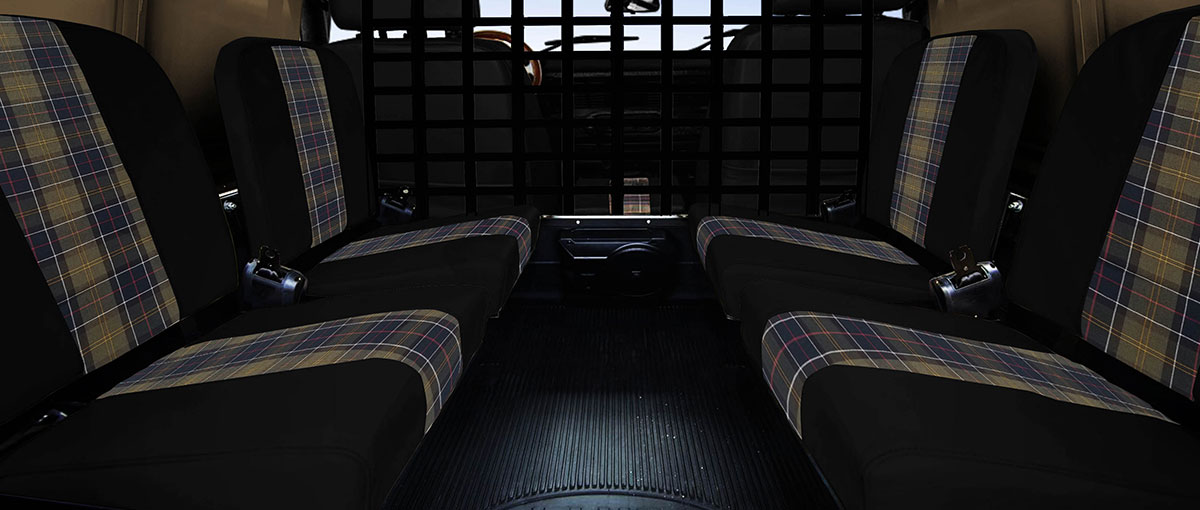 We know the importance of traveling with canine friends, so the new vehicle features a load area that is dog-friendly with plenty of space and Land Rover rubber mats. Additional details include a classic grille, KBX wing tops, a half roll cage, VDO gauges, and an Alpine ILX 107 infotainment system for wireless Apple CarPlay.
Click here to visit Orvis.com and enter to win the Defender.
---