Barbour Land Rover Defender: Restored Vehicle
Barbour Land Rover Defender
20th september 2017
To celebrate the launch of the Barbour Land Rover Defender collection, exclusively at Orvis, we have restored a Land Rover Defender 90 in Barbour style, which you will have the chance to win.
The iconic Land Rover Defender, which began production in Britain in 1948 and has extraordinary heritage of capability and exploration, ended its 67 years of production in December 2015. It is one of the world's most recognisable four-wheel drive vehicles.
---
The Barbour Land Rover vehicle is a one of a kind, restored on our behalf by East Cost Defender at the Rover Dome in Kissimmee, Florida beginning with a rebuilt Rover V-8 engine.
It features a brand-new Barbour branded canvas soft top, saddle leather interior seats with Barbour Classic Tartan trims, and Barbour Classic Tartan door pockets with our signature Barbour zip closure.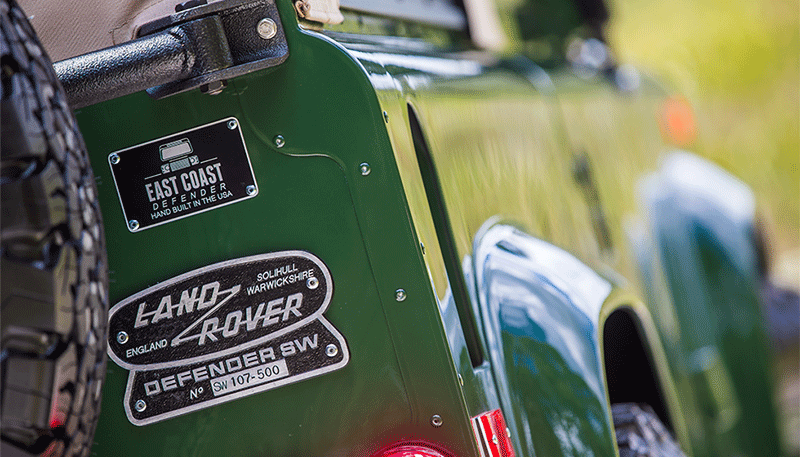 ---
ABOVE: barbour landrover defender
---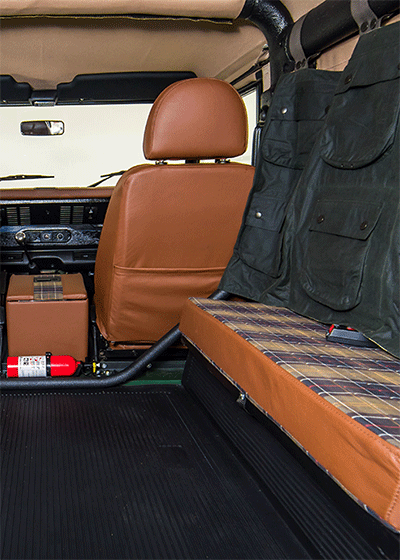 ABOVE: interior
Other unique features include a wax cotton vehicle pocket organiser, Coniston Green exterior paint job and matching Wolf steel wheels, all injecting the DNA of a Barbour wax jacket into the vehicle.
---
Discover your perfect style...