AW18 Shirt Department: Style Tips with James Stewart
Guide to the Weekend Shirt
autumn winter 2018
As our weekend in the Highlands drew to a close, we sat down with Radio & TV presenter, and fashion influencer, James Stewart, to discover all the best things about his trip to Scotland, where he finds fashion inspiration and how he creates his effortlessly-styled looks.
From talk show to catwalk.
I present radio on the largest commercial station here in the UK, Heart FM. When I'm not busy doing that, I get involved with lots of TV bits too, including the show 'E! Live from The Red Carpet', which focuses on award ceremonies like the Oscars and the Grammy's. Where I can, I also try and do my bit for Men's Fashion.
My passion for style and clothes probably came as I was growing up and really enjoyed film, music and television. With those mediums, comes the realms of clothes, fashion, hair and grooming – I was always so interested in how they all came together.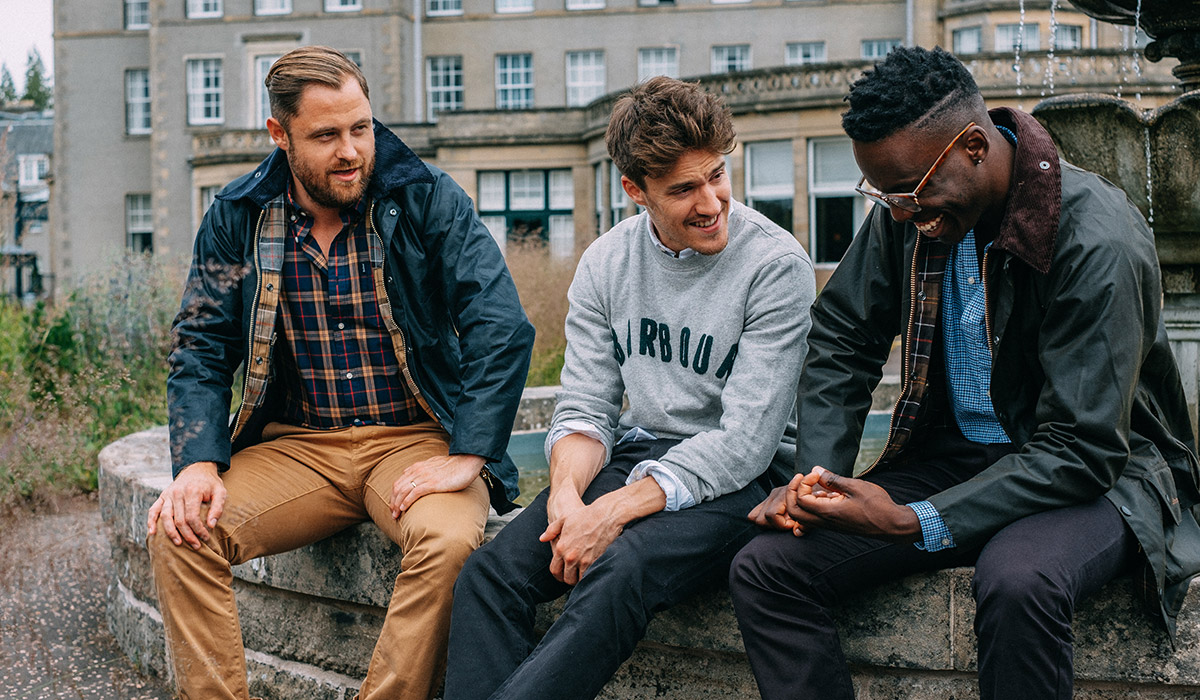 My wardrobe must-haves.
I really believe that shirts are a MUST for anyone. What I love most about Barbour Shirts is the quality, and the diversity. It's really unusual to find such a wide range of colour options and patterns, that all maintain such a high quality, so I've loved exploring the AW18 Barbour Shirt Department range.
When it comes to building looks, for me, it was really easy with the Barbour Shirts. Generally, this is how I'd create an outfit anyway, and the Barbour styles fit seamlessly into that ethos. What's cool is within the range, there's some more casual options and also more formal ones, as you'll see from the three looks I put together for the weekend.
Swapping the city for the highlands.

London will always be my home and have my heart. But, I love escaping it too. And what better way to do that than a trip to Gleneagles? It's totally stunning, the air is so pure, there's so much space – it's truly breath-taking. I just loved the country vibe, the pace of life and just enjoyed running away from the hustle and bustle of the city. 
Look One: A man's best friend. 

I have to say, I'm a big dog fan. I actually grew up with Labradors, so partaking in gun dog training was my favourite thing about the whole experience. In terms of my look for this, I wanted to bring the city to the countryside, so I kept it pretty monochrome. I picked a sharp white shirt, black-on-black for the trousers and a classic wax jacket with the incredible tartan which provided a pop of colour.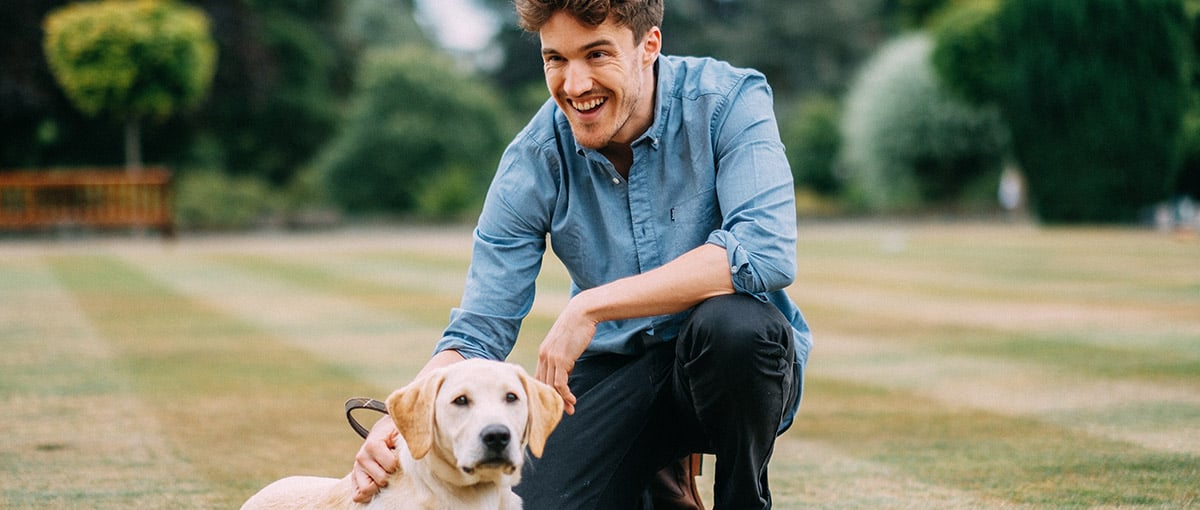 Taking it off-road for Look Two.
I mixed things up a little bit for the 4x4 driving, with something a little more durable and rugged in terms of the shirt. I left the shirt open and added some layering, so I could feel bit freer when driving – a top tip for dressing for this occasion.
I wanted to bring out the earthy tones, as the experience was properly off-road. There were lakes involved and huge hills you could measure a right angle against. This look was very much me embracing my country roots, almost in complete contrast to the previous gun dog vibe.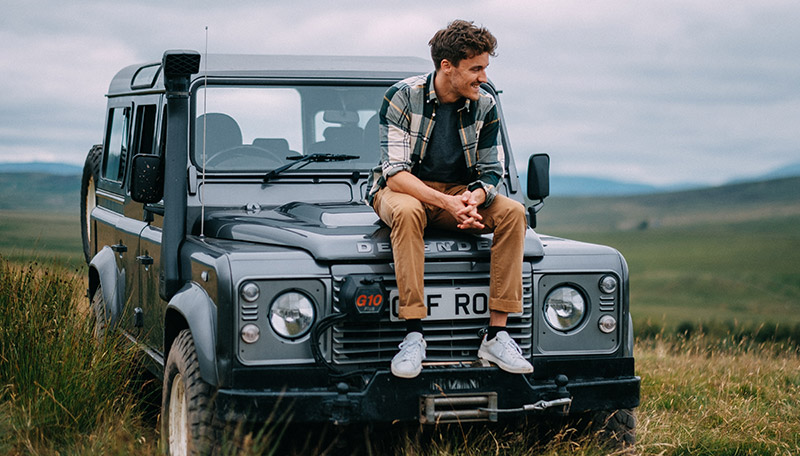 ---
---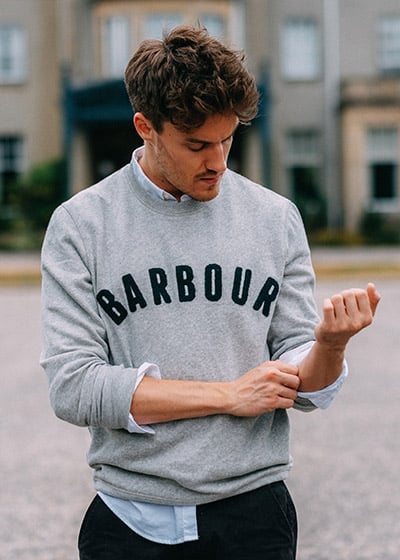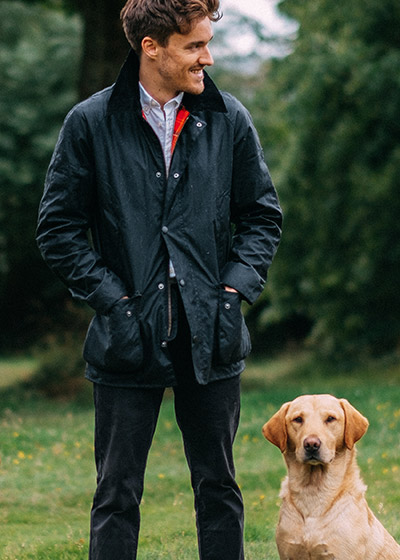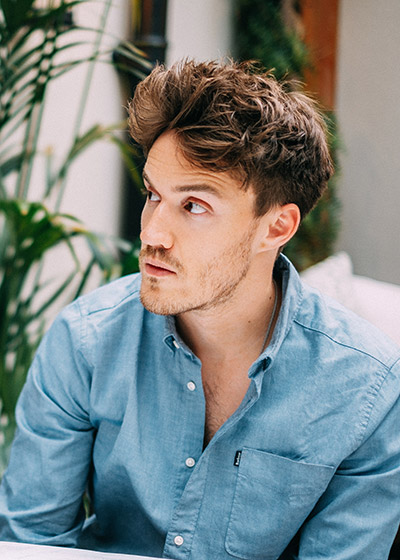 Building Look Three with a staple piece from AW18 Barbour Shirt Department.

For me, every man needs a staple Oxford shirt. You just can't go wrong with a shirt like this for an evening event, and Barbour have excellent choices for exactly that. I went classic, with this mid-blue look, which you can dress up or down with a blazer or a jacket if you wanted.
You can also team the outfit with a smarter shoe on this occasion, depending on how lavish your evening event was. I just think this look is really cool and laidback, but it's also formal enough to stand out in a slightly more upmarket restaurant, or perhaps even a date.

A favourite from the weekend.
I was obsessed with the whole gun dog experience, including the look for that, so I'd say that was my favourite of all three looks. A crisp, white shirt is always a winner. And as I showed, you can wear it in the countryside and it can still be undeniably cool, or equally at an important meeting and it just works.
To discover more about the AW18 Shirt Department, click here.
---
Discover the Shirt Department...