Shirt Department: Meet Joe Ottaway
Meet Joe Ottaway
autumn winter 2019
With a unique ability to turn any man into an effortlessly sharp example of style, Joe Ottaway is a highly sought-after gentleman; and his genuine passion for fashion and refreshingly unassuming personality is the icing on the cake. We were lucky enough to accompany Joe on a day in the life of the man himself, as he shared with us the story behind his career, style inspirations, and his expert opinion on our new, AW19 Shirt Department collection.
The Art of Looking Good
I began my career at the very bottom of the ladder working in a men's boutique in Essex, where I am originally from. I learnt everything about the industry during my time here. It really fueled my passion to pursue a career within men's fashion. After honing my skills at this little shop, I was lucky enough to be offered a job as a menswear sales consultant at Harvey Nichols, which proved to be a real turning point in my career as within six months I was made Harvey Nichols first-ever dedicated menswear personal shopper.
I went on to work with Liberty of London — where I met a certain Mr David G — and suddenly more and more gents were coming to me for styling. Since then, David and I have designed and filmed a men's styling app together and as a consequence, Selfridges approached me and offered the opportunity to help grow their men's personal shopping business. Four years later, the store now has its own dedicated men's personal shopping suite and service within the menswear floor. In short, it's been a crazy, amazing ride.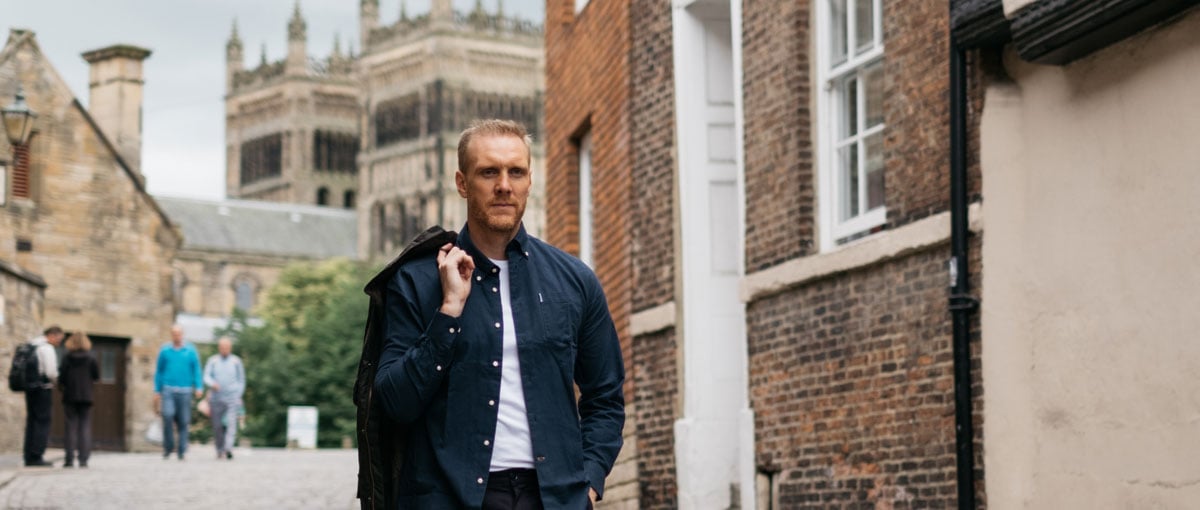 ---
The Power of Fashion
My greatest inspirations come from men that are iconic in history, like Paul Newman, Robert Redford and Steve McQueen. They knew fashion and moreover, how to dress for themselves. This is why I love working with people on a 1-2-1 basis — seeing their confidence and self-esteem grow as they start feeling good about themselves and their style.
Finding your Style
When it comes to styling, I always listen to what my client is looking for and be mindful of his lifestyle, and body shape. It is important to keep a balance of providing honest insightful guidance and advice while taking into consideration the client's needs and wants. My key advice is to keep it simple, don't over complicate it and try and create identify and uniform.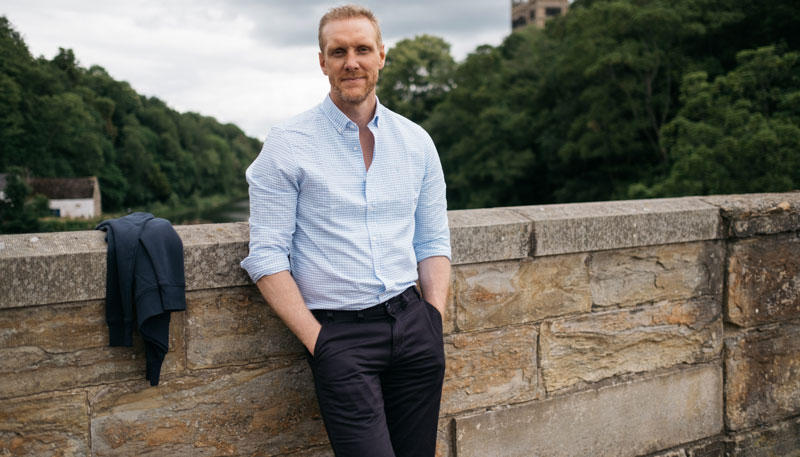 ---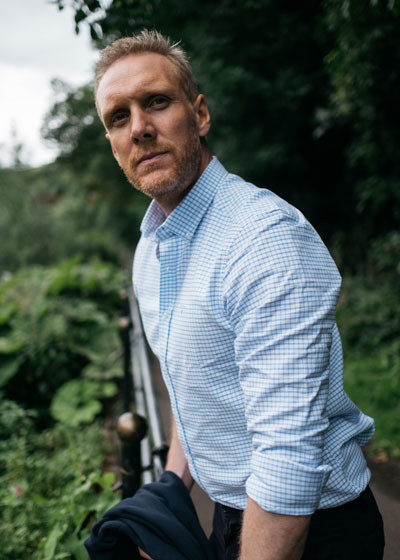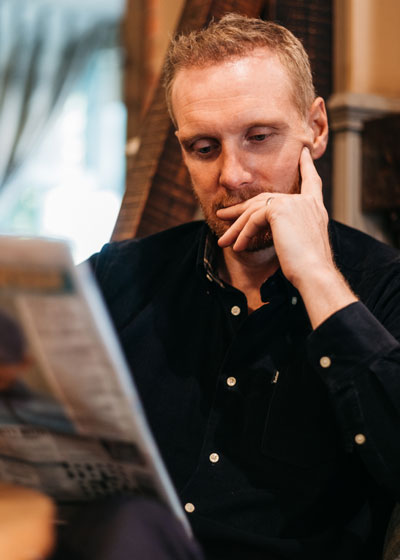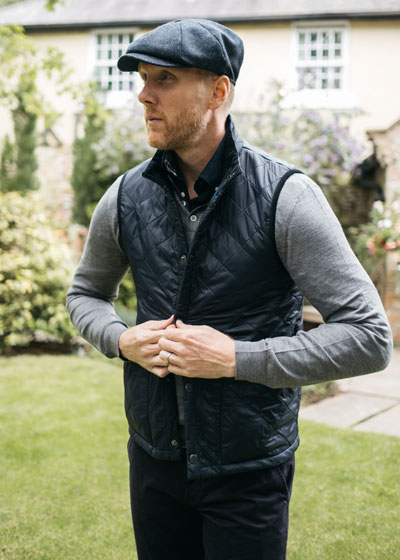 The Versatility of The Shirt 
A shirt is a true staple piece of a wardrobe. In this modern age where there is now no strict uniform for work and social, the shirt is the cornerstone of creating a timeless stylish look. I love the classical style of the shirt department looks, and I how they can be worn in a wide range of a gent's lifestyle.
Creating the Perfect Look
It's always important to dress for the occasion, casual or smart. When creating a great leisurely commuting look, you're aiming for effortlessly stylish. I'd recommend double denim, with shirt untucked with a grey Barbour crew neck t-shirt underneath the denim shirt.
If you're heading out on the daily dog walk, it is important to be comfortable so combining a sweat top over your shoulders is an easy way to elevate a casual yet practical look.
But if you're off somewhere a bit more formal, like dinner, I find the right use of accessories help to make a casual look sharp and you can't go wrong with the Barbour baker boy cap to complement a shirt and jeans combination.
Discover our full AW19 Shirt Department collection here.
Discover your perfect style...