AUTUMN/WINTER 2020
Finding that all-important winter coat can be tricky – it's got to be cosy, stylish and versatile enough to work with your entire wardrobe. Simply choose from our collection of winter coats that best suits your signature look.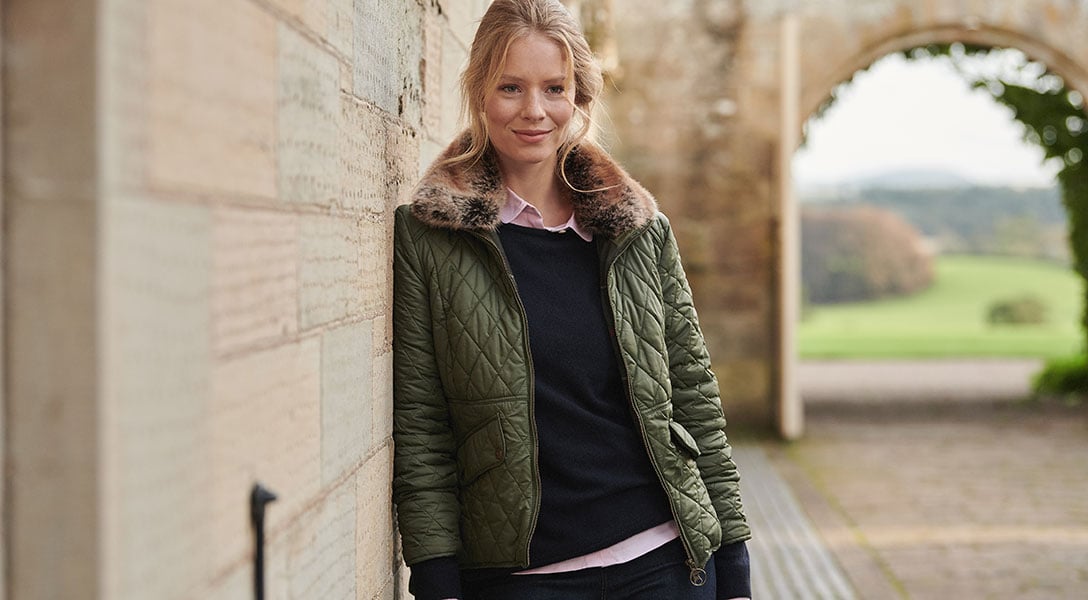 The perfect winter coat for Women


From Tartan Wool jackets to thick Baffle Quilts, we have you covered this season by standing out with a stylish top layer.

The Clyde Long Quilted Jacket is a smart piece made with a luxurious shiny fabric that really catches the eye. It's ultra-light yet toasty warm and will look fabulous with a thick wintery scarf.
The Dee Wool Jacket is a trusty trench coat with a twist made from luxurious cashmere. This elegant trench will add a touch of pattern to your gloomy winter wardrobe.
If you are wanting something a little more classic to go with anything in your winter wardrobe then pick the military inspired Barbour Kelsall Waxed jacket, complete with a thick fleece hood to protect you from those winter down pours.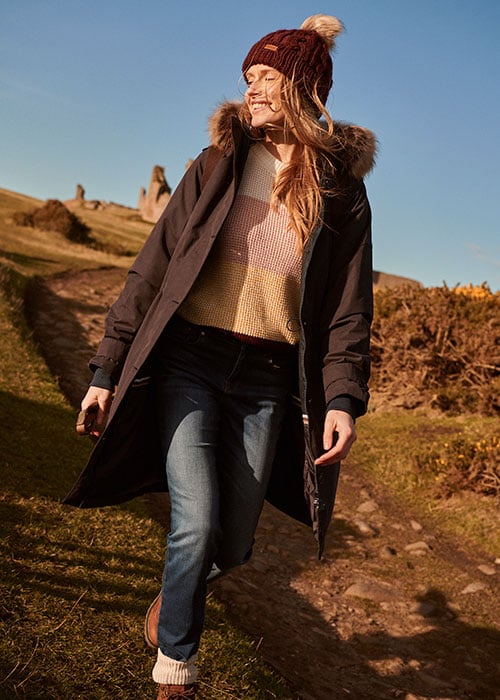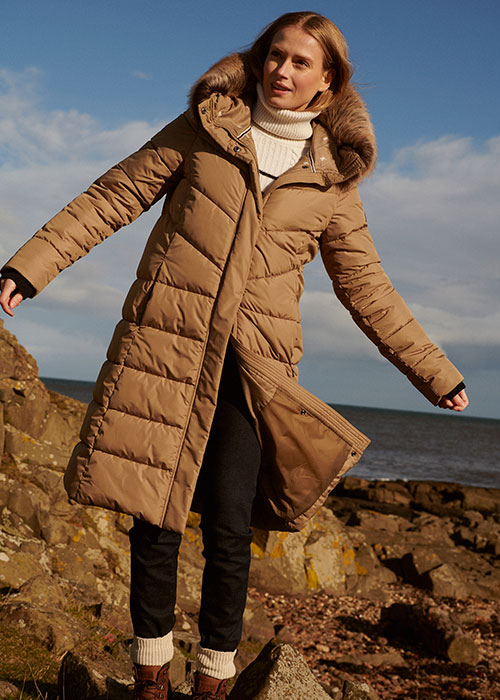 The Perfect Winter Coat for Men


Whether you're wanting a classic wax, a puffy winter quilt, or even a smart woollen jacket, our range of thick winter coats will help you battle the chilly elements as the months go on.

You can never go wrong with a trusty Classic Northumbria Waxed Jacket that will fit on top of whatever layers you have on underneath, helping keep the cold out.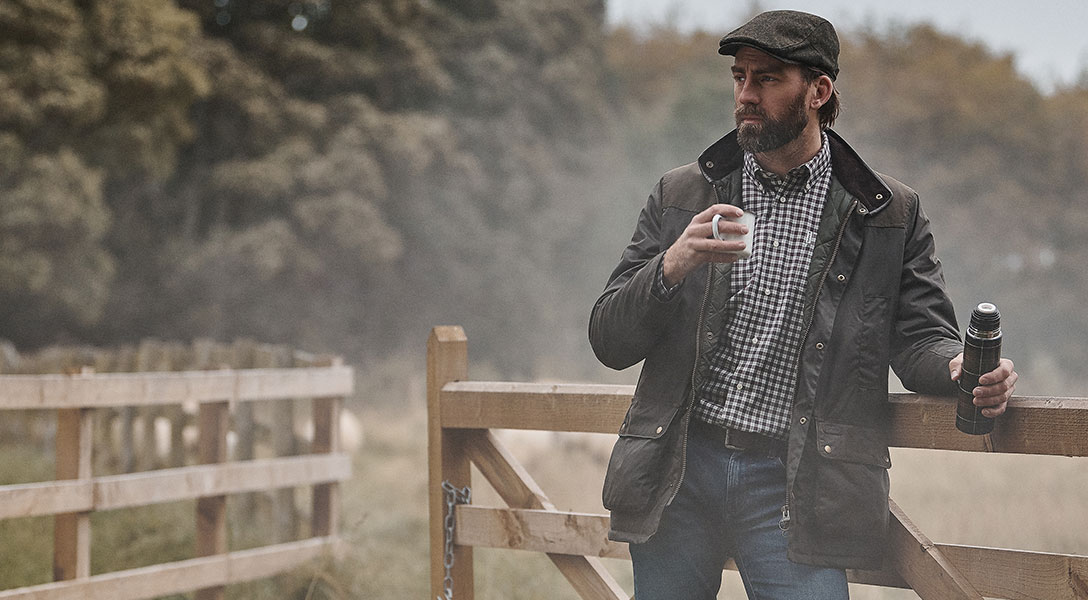 Built to tackle the coldest conditions, the Piquet Quilted Jacket features a reversible construction, giving you the choice of adding a bit of pattern to your outfit or keeping it simple with one block of colour, staying smart all at the same time.
The military inspired Arden Wool Jacket offers robust winter warmth and a cosy fleece collar. This jacket is perfect for men wanting to look neat and clean this winter whatever occasion you are dressing for.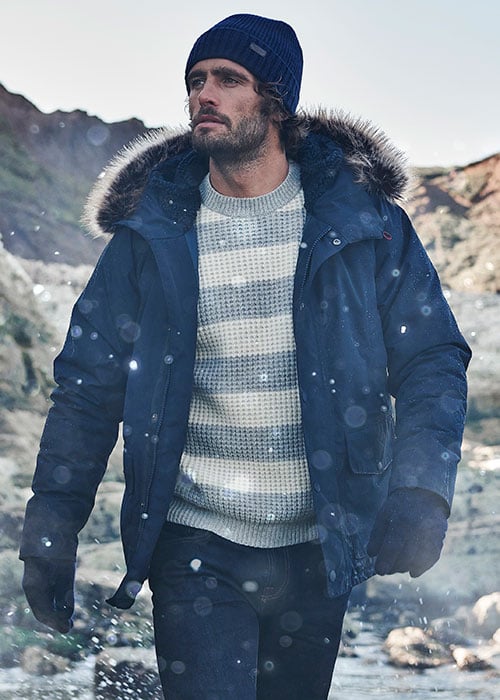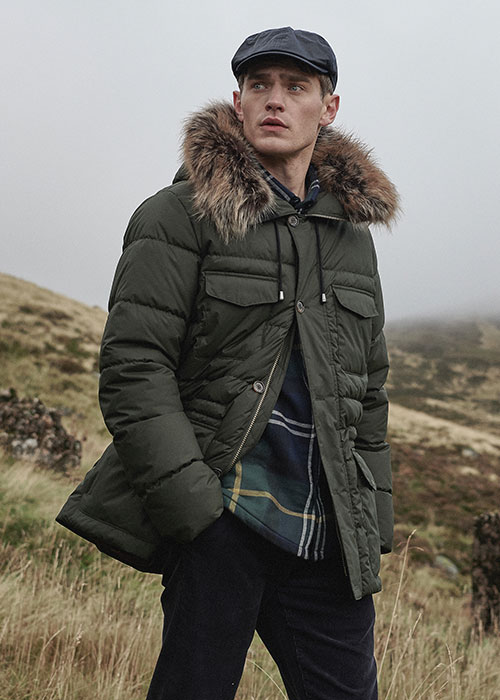 Have a look at our range of winter coats for Men and Women to find your perfect top layer.