Norse Projects X Barbour: Q&A with Tobia Sloth
AUTUMN WINTER 2020
To celebrate the launch of our AW20 collaboration with Norse Projects, we sat down with the creative director and founder of Norse Projects, Tobia Sloth, to get his thoughts on collaborating with Barbour including the inspiration behind the collection, and his stand-pieces.
What is your relationship with Barbour?
Barbour is an iconic brand which over the past decades has become an institution within outdoor countrywear and is today heralded as an archetype of classic menswear.
I think like most people, when I think of a waxed jacket, I only think of Barbour. Very few brands carry this well-earned monopoly over a category, and I think that makes Barbour extremely unique.
Why do you think a collaboration between Barbour and Norse Projects works so well?
Barbour and Norse Projects come from contrasting worlds, but share a lot of core values like functionality, craftsmanship and attention to detail. The two brands similarities and differences make for a very intriguing collaboration.
Combining a modern approach to functional design by interpreting iconic pieces originally designed for a different utility allows us to explore new boundaries while making the product relevant for today.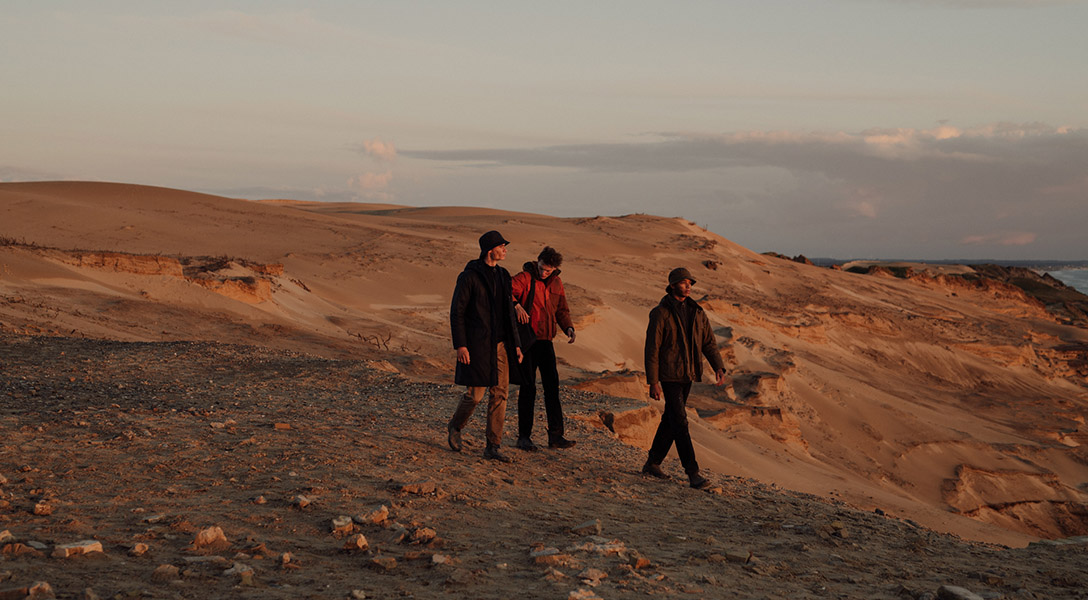 What were you most excited about when approaching this collaboration, and what do you hope to achieve with it?
The opportunity to dive into the strong heritage of Barbour and exploring their vast archive was an amazing experience and a great way to kickstart the creative design process. With this collaboration we hope to make our respective clientele aware of the qualities of each brands.
Where did you get the inspiration for the pieces in this collection?
The maritime influence that flows through the collection come from the Barbour Ursula Suit, designed and developed in 1939 by British submarine officer Captain George Phillips. We came across this reference during a design trip to the Barbour HQ in South Shields, as we were going through the archive.
How was it different working with Barbour to working on your regular clothing collections?
It is always different working on a collaboration compared to a Norse Projects collection, and the process alters a lot depending on your partner. Creatives tend to get tunnel vision when it comes to design, but the partnership with Barbour has been very open and synergetic. The team from Barbour is extremely knowledgeable about their products and we benefitted heavily from their expertise throughout the design process.
Are there any design features you're most excited about in the collaboration?
When designing products, we always invest a lot of time into enhancing the functionality of the garments whilst keeping the design simple and sophisticated. Throughout the collection, you will be able to discover a lot of details that elevate the usability of the product, a core tenet of the Norse Projects approach to design.
Equip yourself for the autumn/winter season and find your perfect style by shopping the Barbour x Norse Projects collection here.