In the Heart of The Highlands
With Bola Odusina and Jack Harding
AUTUMN WINTER 2021
The Highlands are a truly special place to escape to and are the inspiration behind our latest Men's Tartan collection. Not only are they a rich, rolling landscape of natural beauty, they're also home to some of the most incredibly unique getaways. To celebrate this one-of-a-kind part of the world, and gain insight into the craftsmanship of our latest collection, we've put together a guide on creating a memorable Scottish break, with help from men's style expert, Bola Odusina, and travel lifestyle photographer, Jack Harding.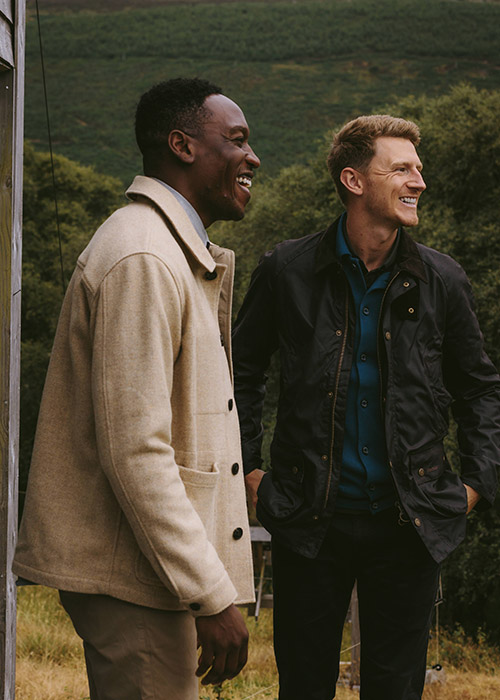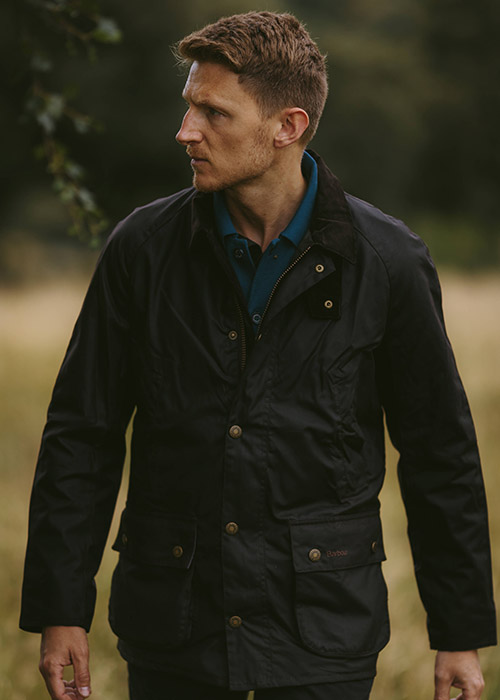 Meet your guides
Bola: I am a content creator focused on menswear and timeless style. My wardrobe consists of well-made products, where attention to fit and the fabrics are both very important. These elements help ensure products last for many years of wear. To me, authentic style is about being true to yourself and comfortable in what you are wearing which also makes you feel more confident.
Jack: I'm a photographer capturing everything from the Scottish Highlands to electric cars in the city. I have kept my own style over the past few years, with small changes over time when adapting to the environment. I create timeless imagery that tells stories. That, mixed with my well-known edit style, has set the standard for my work.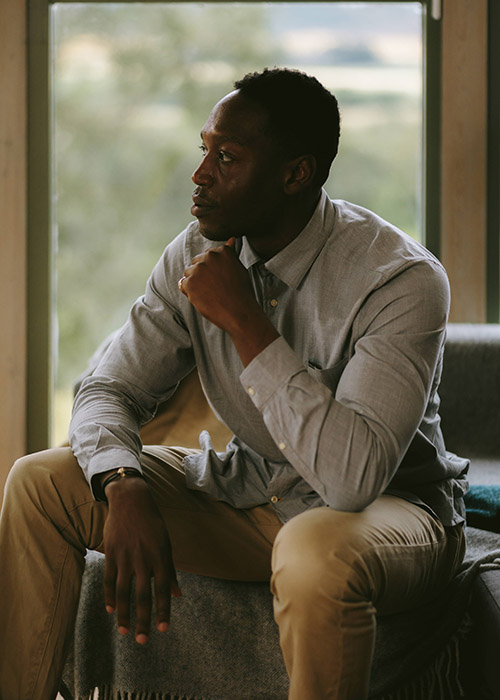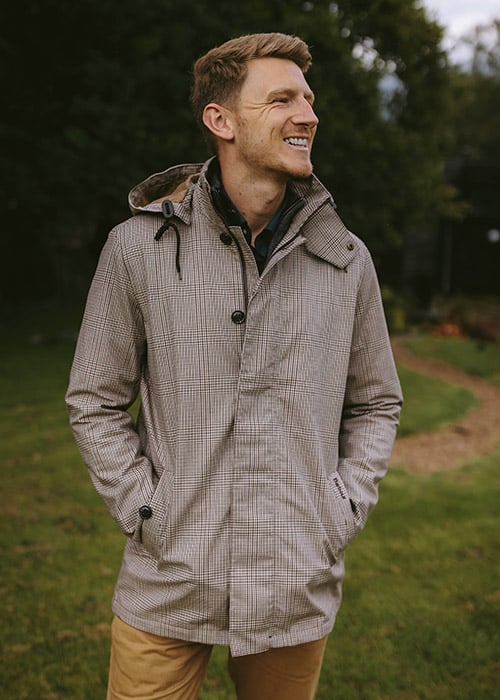 Taking on the must-dos in style
Bola: My must-do's in the highlands include visiting Loch Ness, climbing Ben Nevis and playing golf at the Royal Golf Hotel.
Jack:To do the Highlands in style you need a classic car, a cosy cabin and an amazing view to enjoy whilst drinking your morning coffee. From the sweeping roads of Glencoe to the mountain of Assynt, I really believe the Highlands has something for everyone.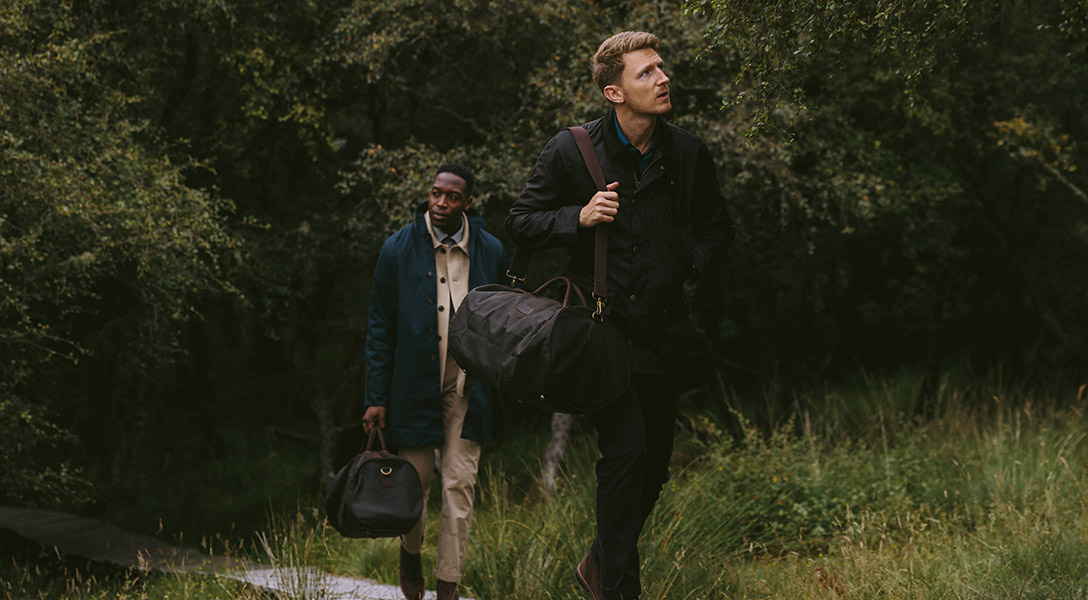 From beautiful scenery to rich history
Bola: The landscapes are spectacular, a fantastic spot to stop and take in the picture-perfect postcard views. The Highlands are magical to explore — a place to lace up the hiking boots and embrace nature in its purest form. The locals are incredibly friendly too!
Jack: The Highlands have everything: a great selection of unique properties to stay at, beautiful mountains, endless Lochs and small pieces of history, which keep you coming back for more. All these gems mixed with the ever-changing weather can make even a day of driving around a huge experience in itself. Scotland has beautiful landscapes and I feel lucky to live, work and be part of them on a daily basis.!
Tartan and The Highlands
Bola: Barbour are well known for their quality clothing. The Fawden Wax jacket felt right at home whilst exploring the Highlands. The Tartan collection stands out because of the attention to detail and the nod to Scottish culture with the tartan details on the clothing.
Jack: There's a reason that we have Barbour clothing for trips to the Highlands, it just works! It's subtle, keeps the weather out, and always looks great. The Tartan collection feels very much like the Barbour items that I've had for years — slightly refined, but still the brand, quality and heritage that I know so well. There's a real connection between the earthy tones in the collection and the Highlands; they are a match made in heaven.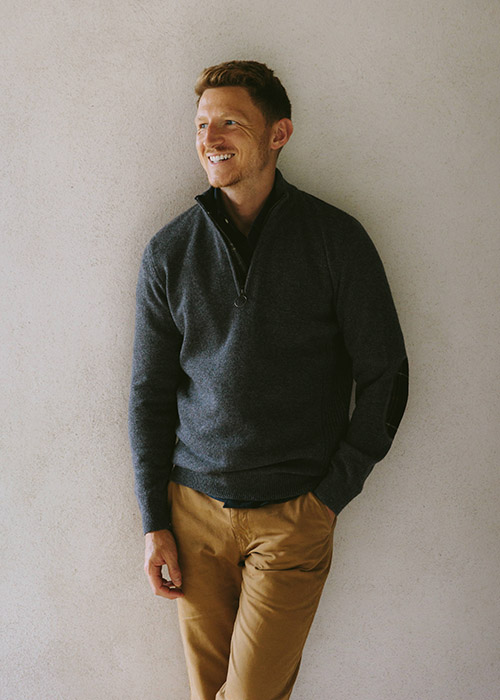 Packing for a luxury Scottish escape
Bola: For a trip like this, I would pack uncomplicated essentials that are perfect for the slow pace of life. A wax jacket is needed in case you need to brave the elements, and a sturdy pair of boots are also important. My favourite pieces from the collection are the Wax Holdall – a very durable and stylish way to store your essentials — the Clipson Overshirt (a sophisticated layer), and the Fawden Wax coat. All essential pieces for a luxury Scottish escape.
Jack: There are three key pieces which I wouldn't travel to Scotland without 1. Holden Half Zip, perfect for every occasion and looks great with layering. 2. The Bodey Wax Jacket, can you visit Scotland without a wax jacket? And 3. the Seaham Boot, perfect for a good walk, but still looks great — the ultimate balance between being functional and smart.
Prepare for your own unique Highland's getaway and discover the latest Men's Tartan collection here.