Barbour Gold Standard AW20
AUTUMN WINTER 2020
We're celebrating the launch of our premium sub-brand Barbour Gold Standard with renowned British actor, Sam Claflin. With Sam's love of the outdoors and Barbour's history of practical and stylish outerwear, we have joined together to showcase Barbour's illustrious 125-year heritage, with a premium range of outerwear, inspired by our iconic archive.
As worn by Sam Claflin in the stunning landscapes of Glencoe, Scotland, the range of jackets feature signature waxed cotton and quilted fabrics. The ten jackets are intelligently designed, presenting a richness in style, quality and expert craftsmanship.
Encapsulating the essence of British style, the patterns are lovingly hand-cut at our home in South Shields in the North East of England, and tailored to the body, for a perfect fit. Details include Corozo buttons, leather trims, and beautifully attended branding, which adds elegant sophistication to our new luxury sub-brand.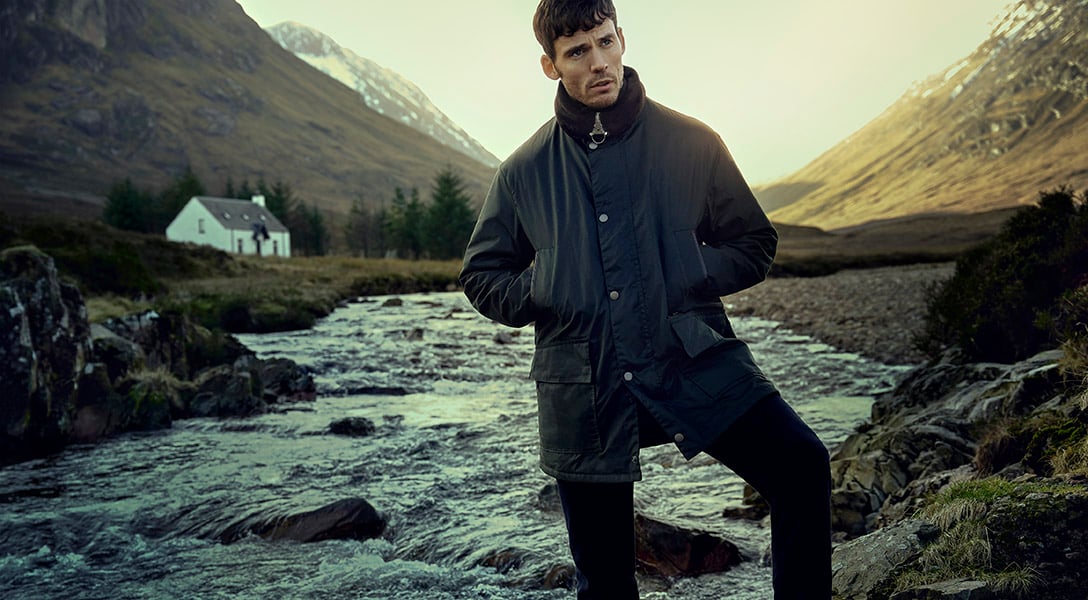 Wax
Barbour Supa Hunting Wax
A celebration of Barbour's equestrian heritage, the Barbour Supa Hunting Wax is the longest in length in the collection and offers maximum protection against the worst weather. In a parka style in a choice of navy or olive, it has large scale pockets that can be expanded using adjustable press studs with webbing reinforcement. The singular narrow placket with no studs creates a sleek look. A snorkel parka hood together with wool and quilted THERMORE lining provides plenty of warmth. Refined and practical, this is a wardrobe essential for every discerning gentleman.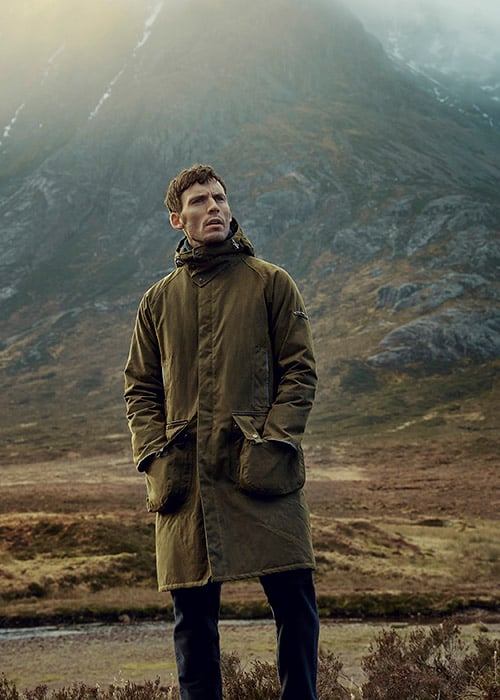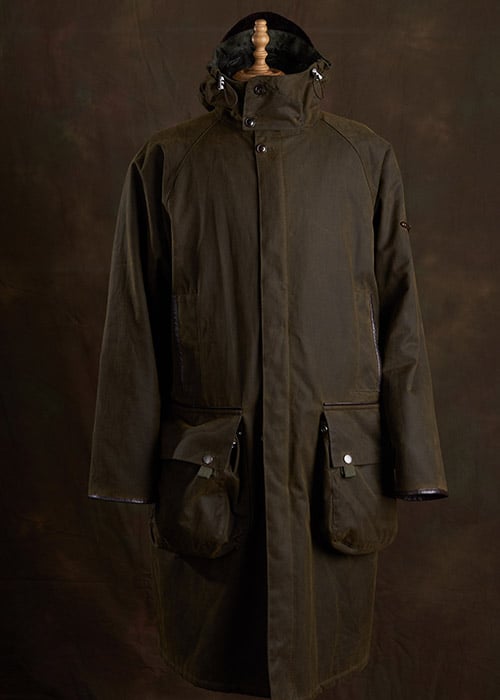 Barbour Supa-Transporter Wax
This jacket is elegant in its simplicity. With plenty of attention to detail, it's the shortest jacket in the range, featuring a distinctive drop tail, providing extra length at the back. The jacket also has raglan sleeves with pivot underarms provide practicality with freedom of movement and a set-back zip pocket, making for an easy place to store ticket or cards. Refind and warm, the jacket can be paired with jeans or chinos for a smart/casual look.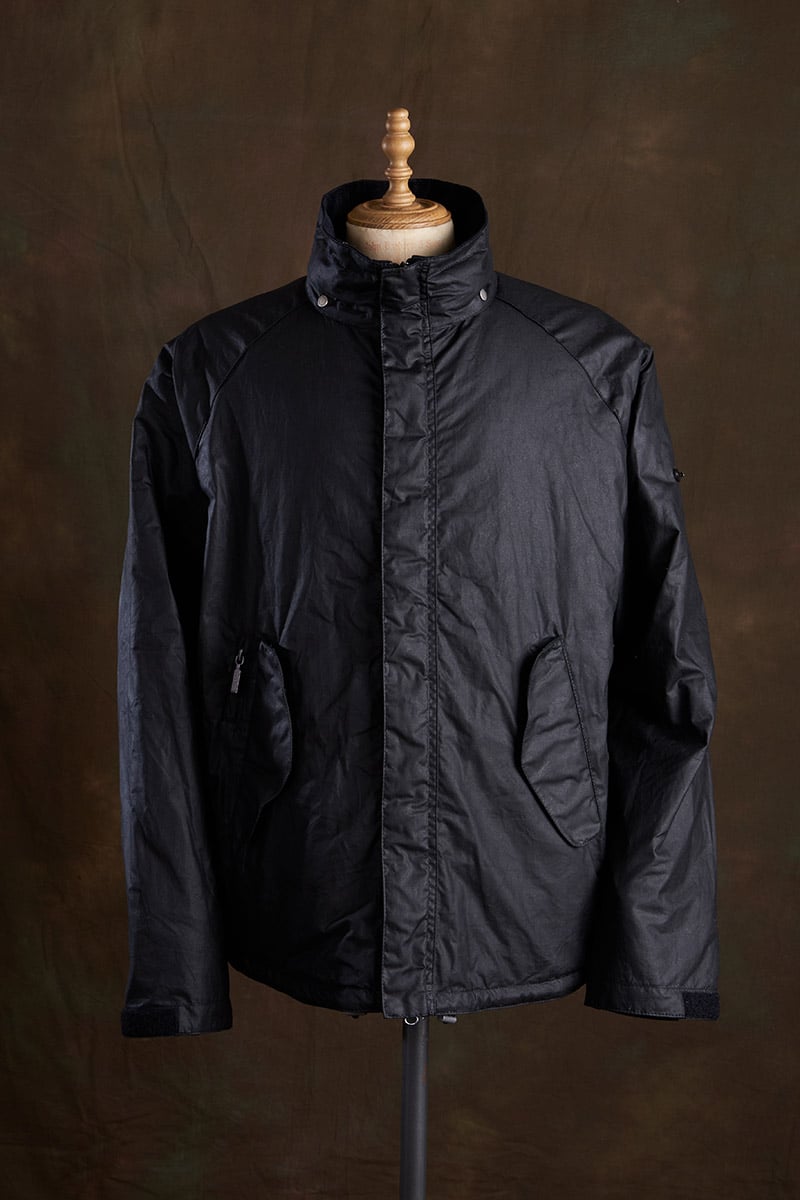 Barbour Supa-Beaufort Wax
One of Barbour's most iconic styles, the Beaufort was first designed by Chairman Dame Margaret Barbour in 1982, following her sales trips to France. The name Beaufort was carefully select to highlight the continental character of the piece. This Beaufort, encompasses the rich history and tradition of the original jacket, featuring an elongated rear back pocket and vertical hand-warmer pockets. This classic design is updated with practical features suitable for today, with attention to detail that's second to none.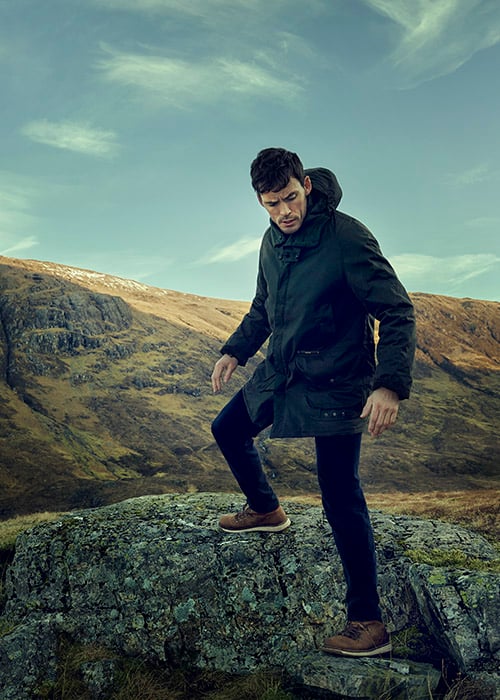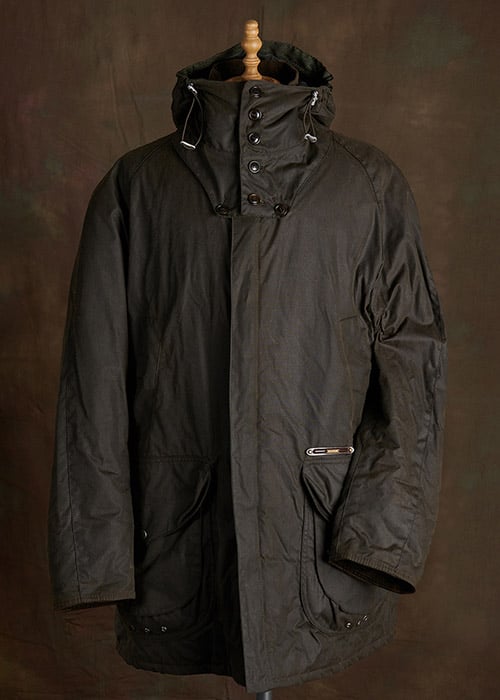 Barbour Supa-Ashby Wax
A derivative of the iconic Bedale, first introduced to our range in 1980, this waxed jacket has been re-designed from top to bottom with three-piece raglan sleeves and a tailored back seam that follows the contours of the body, for a superb fit. Angular harm warmer pockets and variegated lower military cut bellows pockets in contrasting Obam, and 6oz wax, add an interesting touch. Both practical and stylish, this jacket is waiting to be discovered.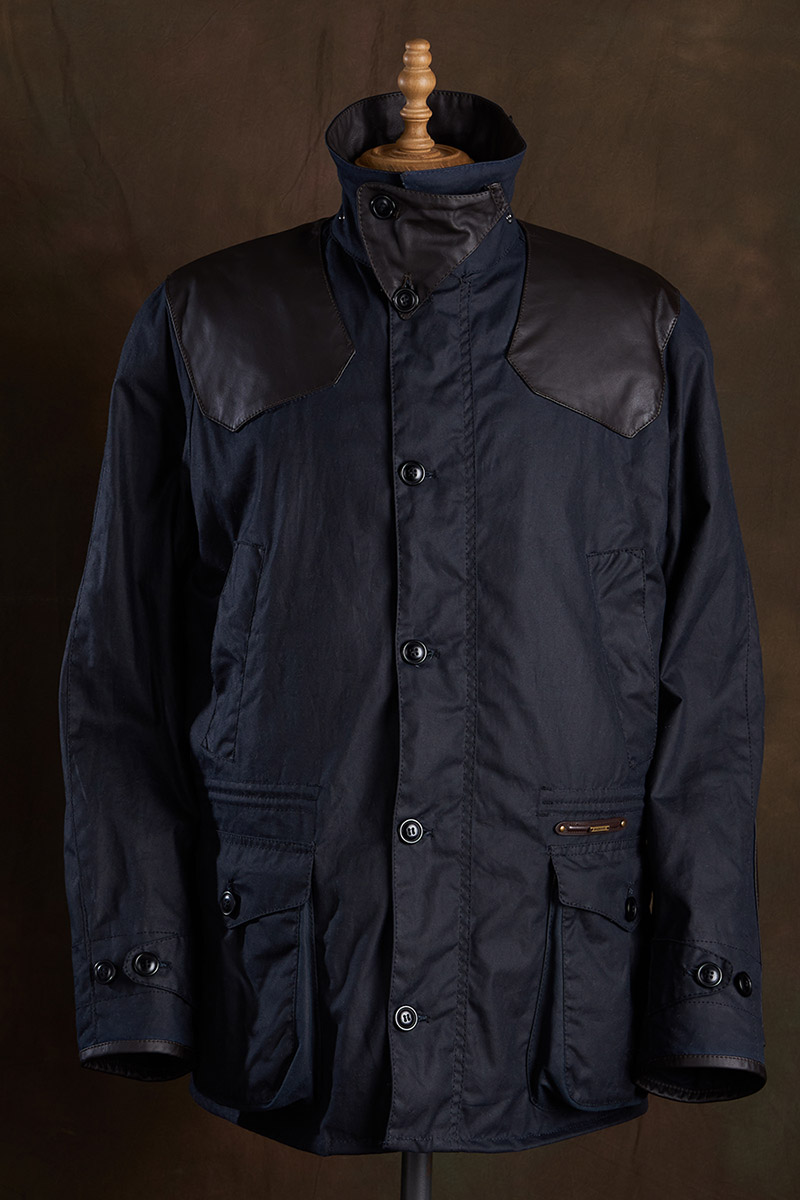 Barbour Supa Corbridge Wax
Inspired by the Corbridge jacket first introduced in 2007, the Barbour Supa Corbridge Wax is a celebration of Barbour's field sports heritage taking functional attributes into a sophisticated style. It has a double drawcord waist, hardwearing cord cuffs and a shoulder overlay and epaulettes for easy retention of a bag on the shoulder. A high stand collar in contrasting Shetland wool and corduroy offers plenty of comfort around the neck and a removable warm pile liner provides warmth on chilly days.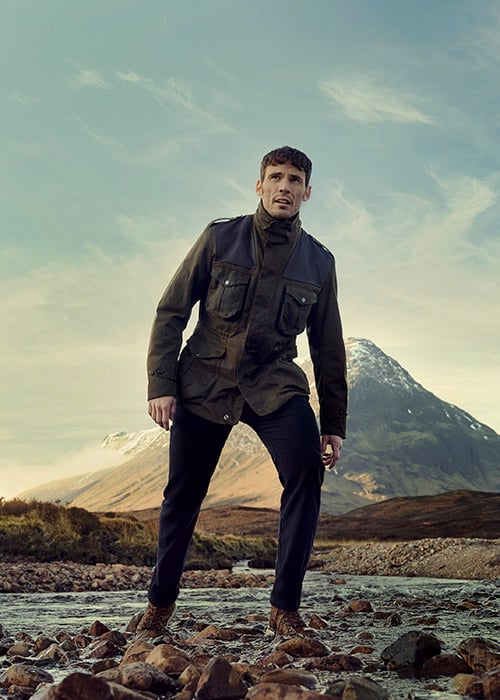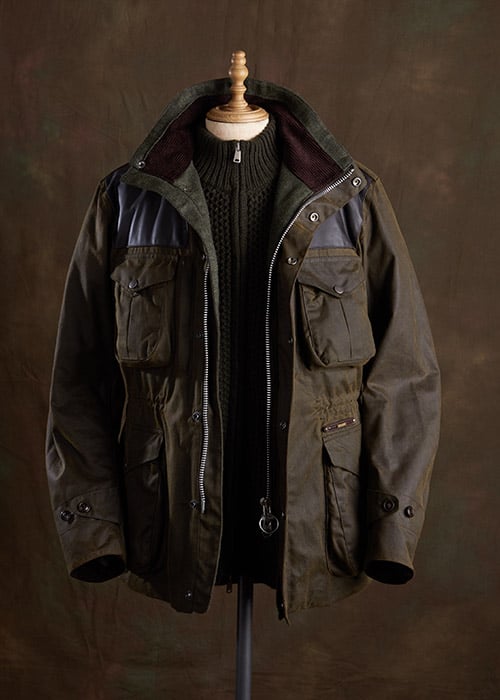 Quilts
Barbour Supa-Heritage Quilt
Versatile, lightweight quilts have been a large part of the Barbour family since 1979. This jacket, is a four-pocket variegated quilt in a slim fabric, with vertical and diamond quilting inspired by the Liddesdale jacket, which was first introduced in 1994. Adding a touch of sophistication, you'll find a smart leather articulated shoulder and elbow patches and a leather notch to allow the sleeves to bend. Whether for town or country, this jacket is a smart, practical choice designed to equip you well for the autumn/winter season.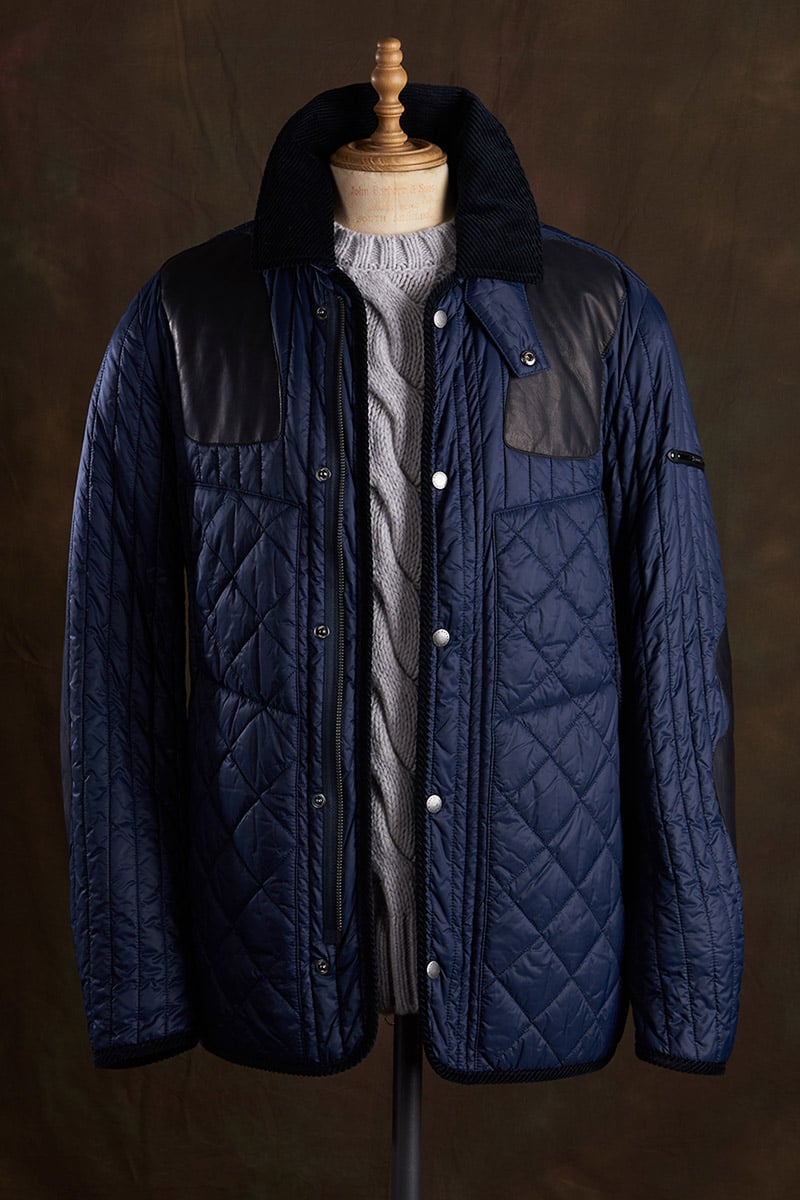 Discover more about Barbour Gold Standard and our collaboration with actor Sam Claflin, here. Alternatively, upgrade your wardrobe and shop the collection.