Barbour Christmas: Jackets Through the Generations - 1930
The Festive Film Archives; Jackets Through the Generations - 1930AUTUMN WINTER 2019
In honour of 125 years of Barbour Christmases and our special festive film with Raymond Briggs' iconic Father Christmas, we're looking back through the archives at the jackets that shaped our company and how our current range of Barbour jackets pay homage to our rich heritage.
In our Christmas film, Father Christmas himself visited some of the key decades for Barbour jackets, and up next, we're looking the 1930s, where we find Father Christmas navigating his way through the period decorations and what he would call, "modern technology", just as we were beginning to evolve our jacket styles.
The 1930s
The 1930s are often remembered as some of Britain's most challenging years. Yet, despite this, there were many brilliant things that came out of this decade. Penguin produced its first paperback books, the BBC produced its first public television broadcast, and culture and travel were becoming more widely available.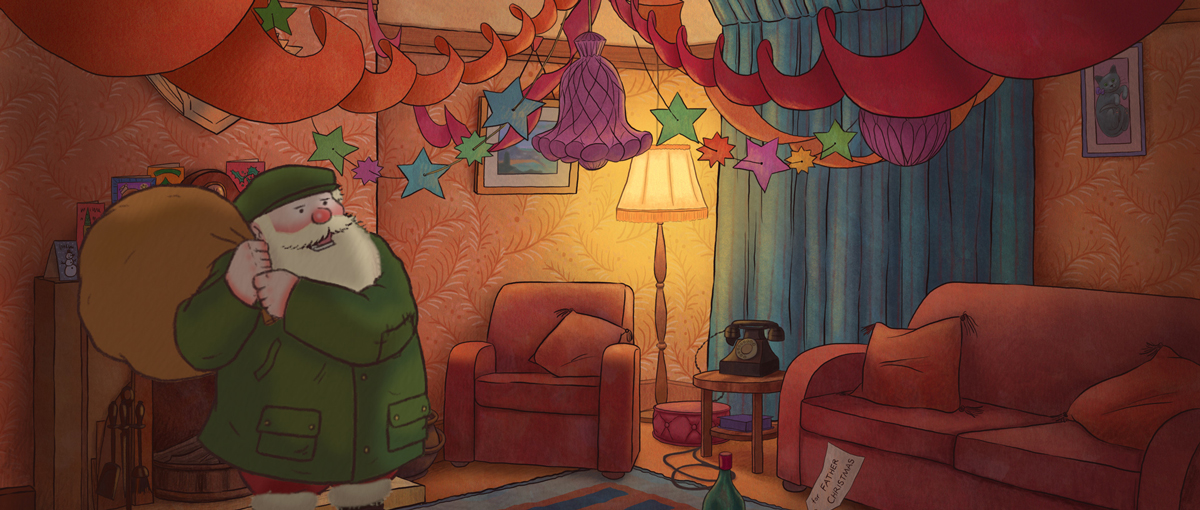 The Thornproof Single-Breasted
In the 1930s, more and more people were flocking to the countryside, which created a need for a jacket designed for the elements. This is where the Thornproof Single-Breasted jacket was born.
The Thornproof was designed to help people get on with everyday country life — the mud, the dirt roads and wading through puddles. Living in the countryside meant that dealing with the elements was a part of everyday life, and with its longer length, classic wax finish and lightweight feel, the Thornproof Single Breasted Jacket was made for those mucky days, muddy paws and deliberate misadventures. This is a style you're most likely to see in your favourite period dramas and films that celebrate British heritage and has inspired a number of jackets in our current collections.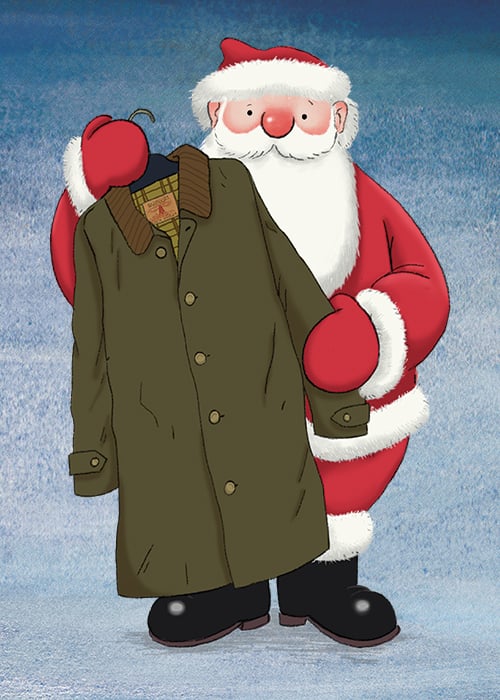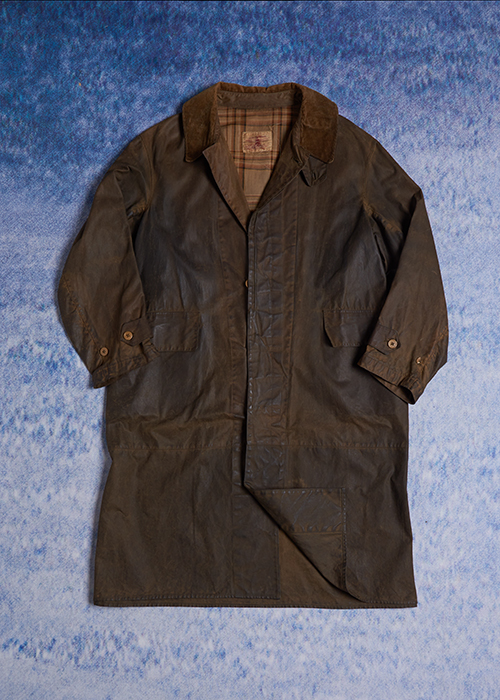 ---
Reimagined for the Current Collections
Peggy Waterproof Breathable Jacket
A more modern take on the original shape, the Women's Peggy Waterproof Breathable Jacket offers the same simple, stylish, yet practical silhouette. Its sleek, single-breasted fastening means this slip-on-and-go raincoat that will smarten up any outfit — a timeless look for every occasion — while its smaller details like its buttoned cuffs and concealed tartan collar, give it its own uniqueness.
Maghill Waterproof Breathable Jacket
With its similar silhouette and revamped finer details, the Maghill offers a modernised and masculine take on the original Thornproof. Its minimalist shape makes it perfect for layering over smart and casual outfits, while its waterproof finish keeps you dry. But the most exciting edition to this re-engineered classic is the handy hidden details, like the lower welt pockets that keep your essentials tucked away and hands out of the rain. If you fancy showing off a little more style, you can pop the collar for a flash of Barbour's authentic tartan.
Belsay Wax Jacket
Although this modern classic is not directly inspired by the original Thornproof, it's a great example of how the long-line style coats still exist today. With a few tweaks and some added elements, this waxed coat really shows how far the Barbour brand has come in 125 years, and we're proud it has remained a much-loved style.
Discover the Christmas campaign and shop Barbour gifting range here.
FATHER CHRISTMAS™️ by Raymond Briggs. © Raymond Briggs/Blooming Productions 2019. Published by Puffin. Licensed by Copyrights Group.