A Beach Chat with Anna Hart
Anna Hart
spring summer 2016
We ask Anna Hart from South Molton Street Style to share with us her favourite coastal tips...
We love a good beach here at Barbour. Where are your top three coastal spots in the UK and why?
My mother's family are from South Wales, so the beaches around there are incredibly special to me. Barafundle in Pembrokeshire is so beautiful, which is part of the Stackpole Estate managed by the National Trust. You have to walk to it, and I have so many memories of loading ourselves up with everything from buckets and spades to food for the day on family trips.
Equally, Little Haven is a gorgeous spot - it is an old pirating village with a fantastic pub called The Swan built into the rock face. Lastly, Aberaeron (further up the coast in Cerdigion) is a gorgeous harbour town where my mother was brought up – the bright coloured houses are the Welsh equivalent to Notting Hill…
Any far flung beaches that are favourites too?
My boyfriend and I took a spontaneous holiday to the Dominican Republic over Christmas, and we both fell in love with a teeny island called Saona, which is just beneath the main island. The beaches are crystal clear with gorgeous white sand – it's so picturesque. We spent a day there, doing very little other than sitting in hammocks with a beer watching the hermit crabs dart around the beach.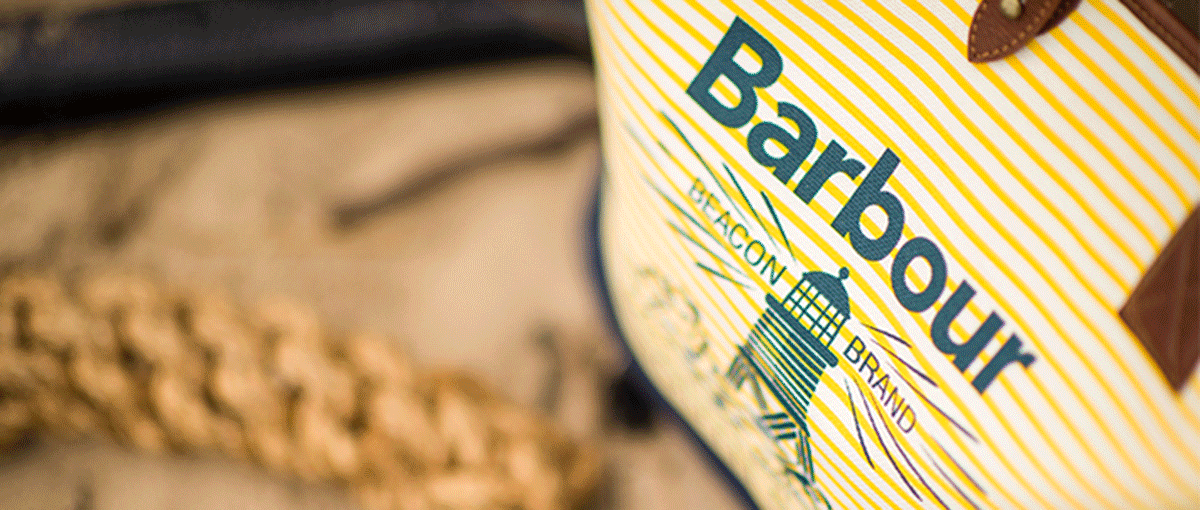 ---
What's your idea of a perfect day on the Coast? Beach days in the UK are so much fun. You can't always rely on the weather so it's better to go somewhere with cafes or pubs nearby so that you can escape sudden rainfall! Southwold in Norfolk is great for that. I've spent many a weekend down there, eating fish and chips wrapped in newspaper and running about on the beach making sandcastles.
Now we know what we're doing, what shall we wear? Are there any pieces in our SS16 Seafarer collection that you think work particularly well? The lightweight jackets are perfect for the British weather, and they double up as a fantastic beach mat! Equally, the striped long sleeve t shirt is great to slip on top of your swimsuit. I love the mix of greys and blues with the bright oranges and yellows from the collection – it's very much my style!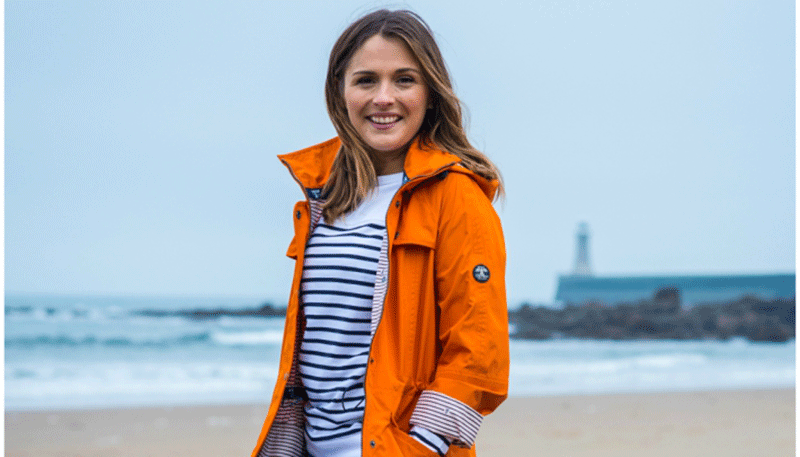 ---
---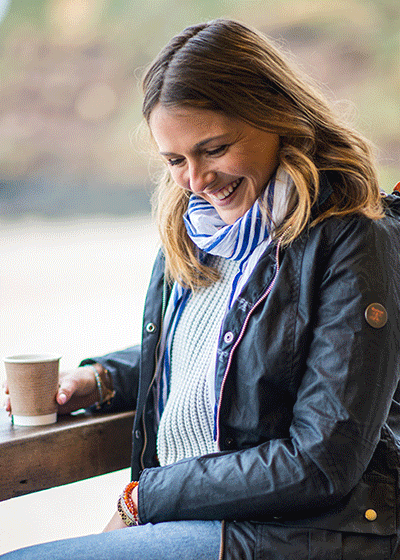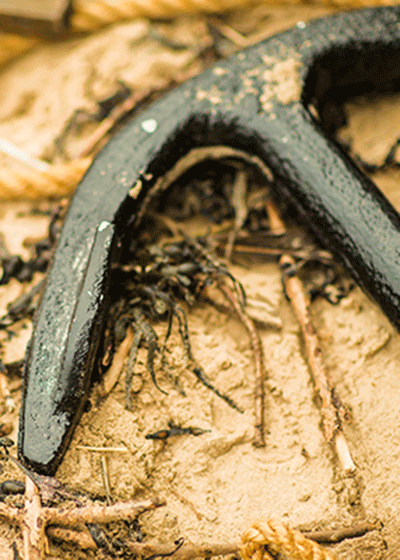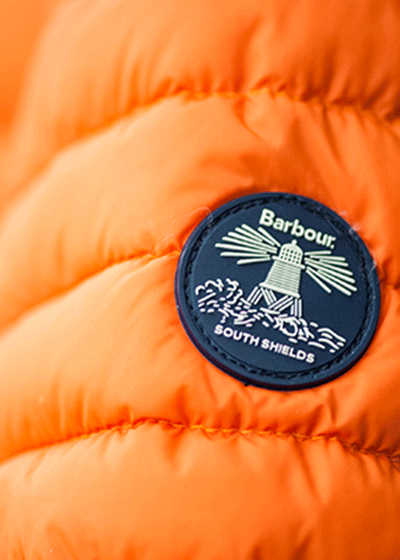 Now time to get a pic – what are your tips for getting a picture-perfect coastal snap?
My Instagram feed is very much 'in the moment.' I don't curate my feed that much and so try to make use of natural light as much as I can. Sun down is definitely the best time as everything feels a lot softer. Props help - you have no idea how many times I've used social media as an excuse to get an ice cream…
Style up for Summer with the Barbour Seafarer Spring Summer 16 Collection.
---