Barbour Life - Ollie Pudney
#BarbourWayOfLife
Autumn winter 2018
#BarbourLife celebrates the people that live the Barbour Way of Life, and for our latest instalment, we met up with Ollie Pudney, chef and co-founder of popular North London gastropub, 'The Bull and Last'. We chatted to him about his love for 'posh pub grub', the story behind his successful eatery and his favourite Barbour pieces.
Can you tell us a little about how you became interested in cooking? I've always been interested in food from a young age, my grandmother was a very good cook and so is my mother. We always had well thought out meals. But seriously food is a passion, you don't have to be a chef to have it, most of the best cooks in the world are grandmothers and home cooks.
When were you sure you wanted to do this full time? I worked in a small restaurant as a kitchen porter and prep chef, and one evening he asked me if I would be up to do some cooking and plate up some starters.That was the start of it, from that moment I knew I wanted to cook professionally.I enrolled at Westminster College for the following year, and I went to my head of year in Sixth Form and said I was off to London to cook. We didn't get on too well, so it was a lovely moment telling him I was going on to better things!
ABOVE: Barbour STANLEY TAILORED FIT
SHIRT
| colour info | £00.00
---
What are your best tips for a cooking novice? Read books, eat out and look at what people do. Those are the best ways to learn and pick bits up. It's so nice to flick through some simply cooked recipes to get inspiration, to create your own meal.  
For anyone who doesn't know about The Bull & Last pub, what will people expect to see on the menu? Fresh, clean food; a mixture between British, French & Italian, with some other bits thrown in. Some nice pub grub bits too, we do fish and chips, Scotch eggs and pies in the Autumn/Winter season
What is your favourite summer memory? Probably going on family picnics with parents or grandparents in parks and nature reserves in North Essex. Eating sausage rolls, chicken drumsticks or taking the shell off a boiled egg.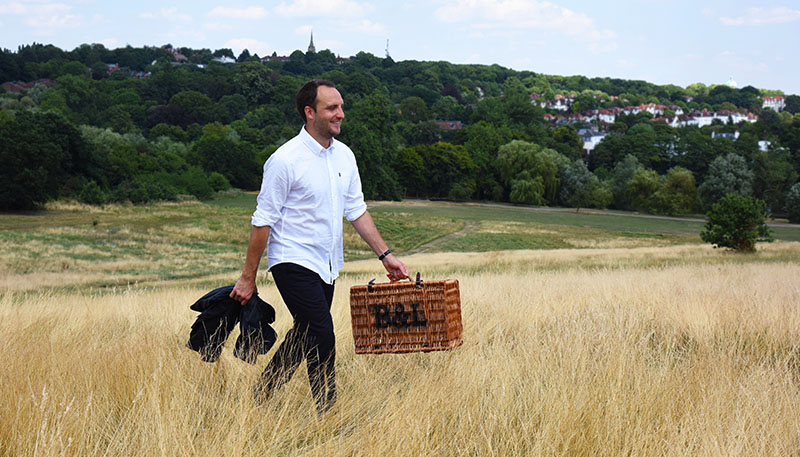 ---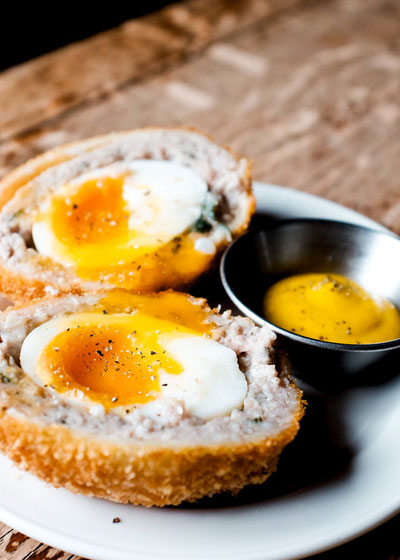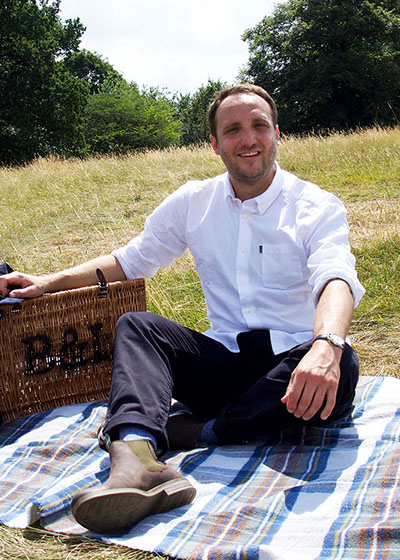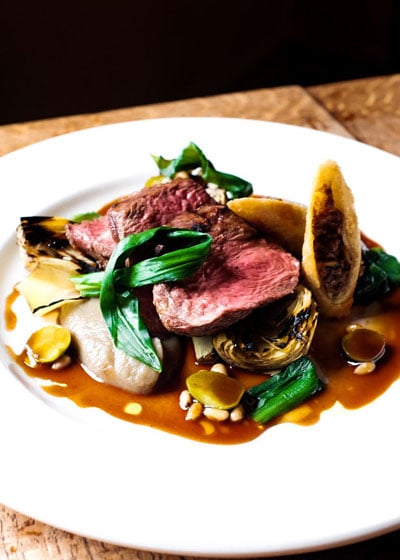 What is summer like in Hampstead Heath and at your pub? Summer is beautiful at the pub and around the area. The Heath, the swimming ponds, the Lido and Kite Hill View over London are popular spots for the locals.Our customers can enjoy a Bull & Last hamper on the Heath if they would like. We have a great selection of beers and wines or an Aperol Spritz if you fancy a drink in the sunshine.
Talk through the hampers; how did the idea come about, what food can you have in the hamper? The hampers came about because we all love picnics and we have this beautiful Heath opposite, so we had to offer a delicious basket. Expect to find chargrilled broccoli, Cows Curd Quiche, Ham Hock Terrine, Artichoke & Burrata Salad, Cheese, Sausage Roll, Chocolate Mousse and more.
You're based in London, a bustling urban city. Where do you go to escape from it all? Hampstead Heath which is just over the road from the pub, is lovely for a wander or if I'm feeling daring, a dip in one of the ponds or lido.I cycle the canal routes between Walthamstow and Hackney which is great to let off some steam. But to really get away from it all, I do love trips down the South coast, pottering around small coastal villages, walks on the beach and staying in good British B&B that has great food of course!
Have you traveled to any interesting parts of the world due to your love of food? Is there anywhere you've been in particular that really inspired you to try something different in your techniques or style? There are so many places, but Japan is my number one choice overall for food, it's ridiculously good there. Once you have the bug as a foodie the challenge is on to eat in some of the best places, it's magical. London and Copenhagen are also my favorites. Good food and wine is all you need.
Lastly, what would we find in the pockets of your Barbour jacket? Very soon to be a dog lead! I would love to have a cocker spaniel. Otherwise it would be a few foraged herbs or wild vegetables if I come across something that is delicious to cook with. Or a few spare shot gun cartridges ready for a reload. Wood pigeon and partridge are the most delicious meats.People should cook with them more at home in the autumn and winter months.
Learn more about the #BarbourWayOfLife here.
Discover your perfect style...