#BarbourDogs: Beach Walk with Spaniel Life
#BarbourDogs
spring summer 2017 
Severus and Lily are travelling spaniels from England, always keen to share their favourite walk or dog friendly place to visit. Find out what they had to say about their favourite beach walk…
Our next walk takes us to the seaside, possibly the best walk ever for a spaniel! Although we don't live near the coast, there are a few beach towns a short drive away.
Being spaniels, we love visiting the beach any time of year; we even try and drag the humans there in the rain! The best time to go is definitely in summer, when the sea is a little warmer so we can really have a good swim and get rather soggy.
Our favourite beach is in Mudeford, Avon Beach. It's long and wide, and up one end allows dogs all year around.
Splashing in and out of the waves, chasing the ball through the sea, and running up and down the sandy beaches is really what makes a spaniel happy.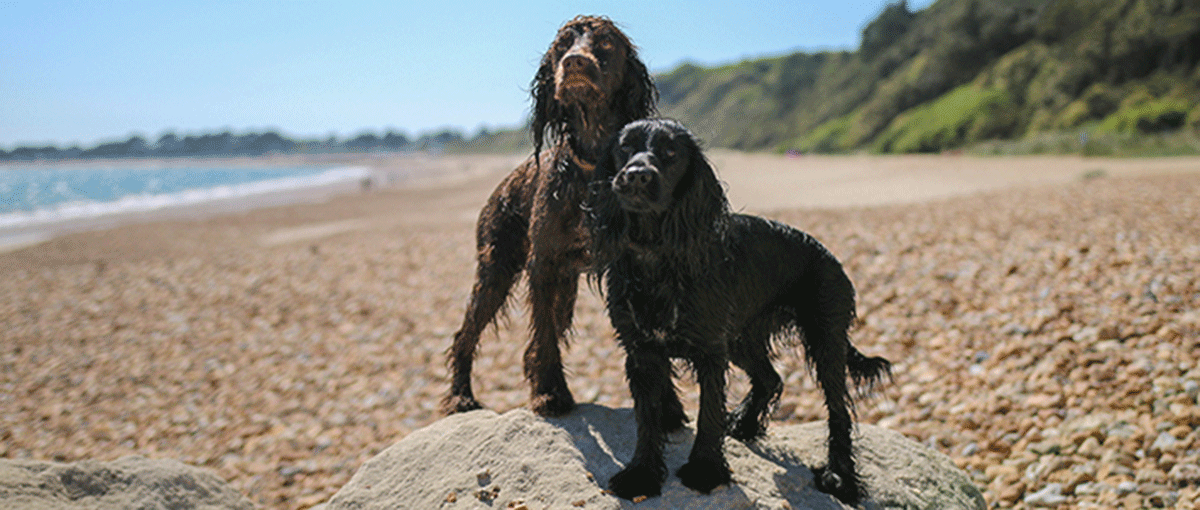 ABOVE:
 Severus (Left) & Lily (Right)
---
The wonderful cafe up that side of the beach is perfect, and although it doesn't allows dogs inside, it has a well-covered and sheltered outdoor seating area, as well as seating overlooking the beach for when the sun does decide to shine.
The Beach Hut Cafe has a great selection of food and drink, for a lunch time meal or little treat, but more importantly they sell doggy ice cream! The humans can't resist our puppy dog eyes, and we get to share one between us.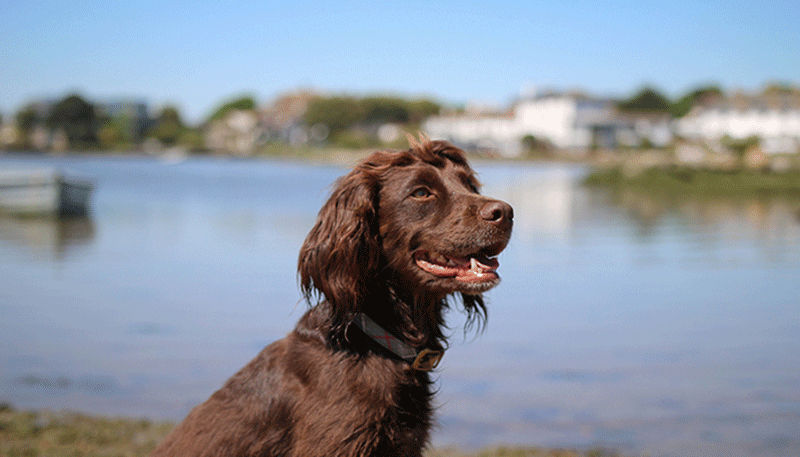 ---
---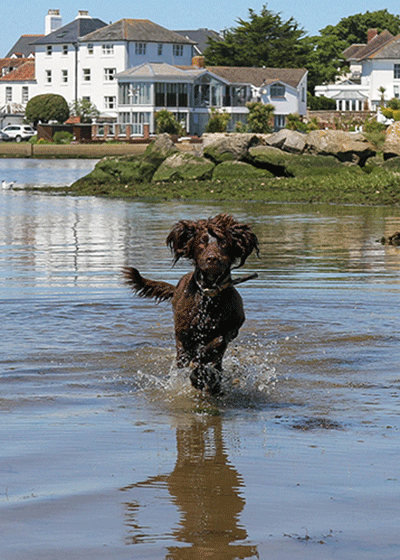 When in Mudeford, we like to head over to Hengistbury Head on the little ferry boat. Literally just a short spaniel swim across gets you to the gorgeous beach filled with so many wonderful beach huts. All the beaches this side are dog friendly, and we spend our time in and out of the sea while Mum & Dad pick the beach hut of their dreams. 
With salty hair, and sandy noses, we leave the beach behind for another visit. Being outside and exploring with the humans is the most fun, especially when we look so good in our Barbour collars!
---
Discover your perfect style...