Barbour x Land Rover Defender: The Rebuild With Gregory King
Barbour x Land Rover Defender
1st september 2017
As we unveil the customised Barbour x Land Rover Defender, we sat down with Gregory King to understand what goes into the customisation of a classic vehicle, and Gregory's lifelong link to the Defender.
Can you tell us a little bit about yourself and your role at Land Rover? 
I'm Greg King and a Programme Engineer for Jaguar Land Rover Classic, based at the new Classic Works facility at Ryton-on-Dunsmore near Coventry. I'm involved in a number of exciting Classic vehicle projects, such as Land Rover Reborn.
How did you start your career as a classic vehicle engineer? I actually started as a Land Rover engineering apprentice at the age of 16, some 23 years ago now! I've worked in many areas of the business, including Product Development and seen many of Jaguar Land Rover's projects from concept to full production. I was lucky enough to move over to Jaguar Land Rover Classic in 2015, as the business was growing.
What were the main stages of customising the vehicle? Firstly we worked with our trimmers, manufacturing and paint team, to ensure every Barbour for Land Rover bespoke part is ready. The vehicle was then carefully stripped at Classic Works, to be refinished in the new unique Barbour colour, before being rebuilt with the new components to its new specification. The vehicle is then inspected and audited to Jaguar Land Rover exacting quality standards, before it was handed over to Barbour.
---
Were there any quirks to overcome with the vehicle customisation? Integrating Barbour's materials within the Defender was a real engineering challenge – but the end result was worth it as the Defender looks absolutely stunning, without compromising Defender's world famous capabilities.
What's your favourite design feature of the vehicle? I love the way the Barbour tartan is featured within the seats, and the subtle details such as the Barbour for Land Rover buttons integrated within the vehicle. The teak decking within the vehicle load bed also looks fantastic!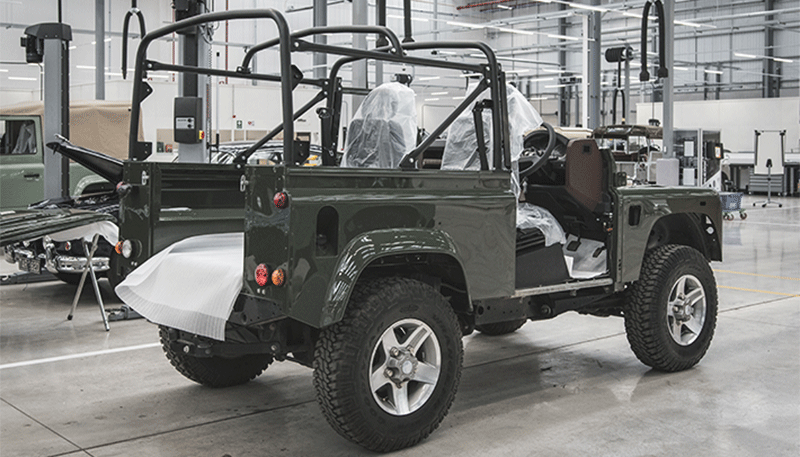 ---
ABOVE: barbour land rover defender
---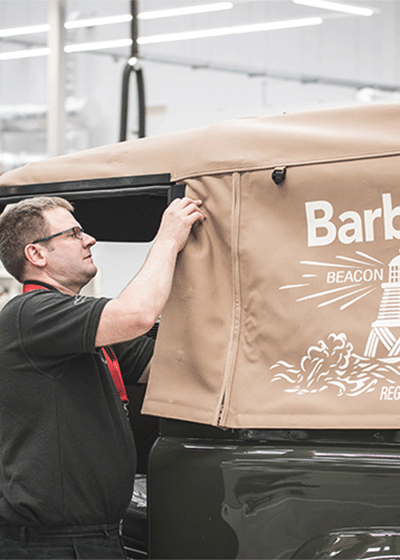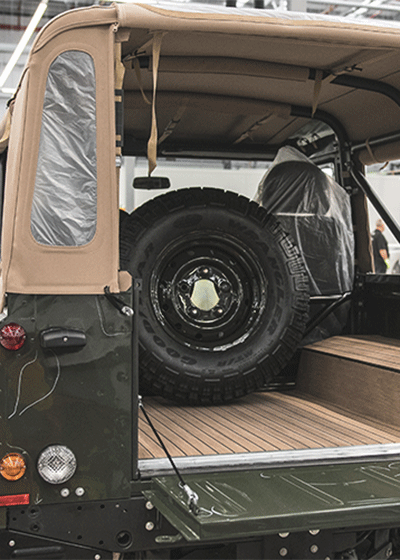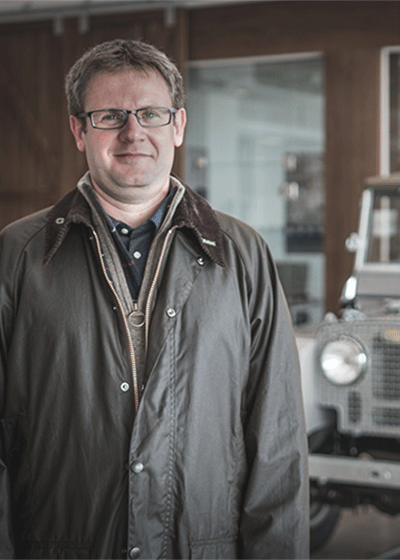 Are you a Land Rover Defender owner yourself? Yes, growing up on a farm, I've been around Land Rovers all my life. Counting up, unbelievably, I've had 14 Series of Defender vehicles over the years. I currently have a Defender 90 Station Wagon, which really is part of the family now.
What do you think is the enduring appeal of a Land Rover Defender? I love the versatility of the Defender – it's a true icon. It's instantly recognisable and it's a vehicle that nearly everyone has a story about.
Discover more about the Barbour x Land Rover Defender campaign 
here
.
---
Discover your perfect style...