Barbour Rugby Collection
autumn winter 2019
While the Barbour country look is defined by our iconic wax jackets and quilted layers, we offer a range of accompanying apparel to help you complete the image, ranging from t-shirts to polos to our classic tartan shirting. This season sees the reintroduction of the Barbour Rugby collection, including a selection of rugby shirts joining the other staple styles in the catalogue to ensure that we've got you covered whatever your style.
From British Tradition...
Like with most modern sports, the origins of rugby are often contested, but the accepted genesis came in 1830, when William Webb Ellis created a game involving picking up and running with a ball at the Rugby School in southern England. The game quickly spread, with small clubs sprouting up all over England, usually playing in the de-facto woollen sports uniforms of the day. These itchy, hot and heavy outfits quickly proved unsuitable, however, and so rugby enthusiasts turned to jerseys crafted from a heavyweight knitted cotton instead. Not only were they more durable and breathable, but the bold patterns afforded by the ease of dyeing cotton proved popular both on and, later, off the pitch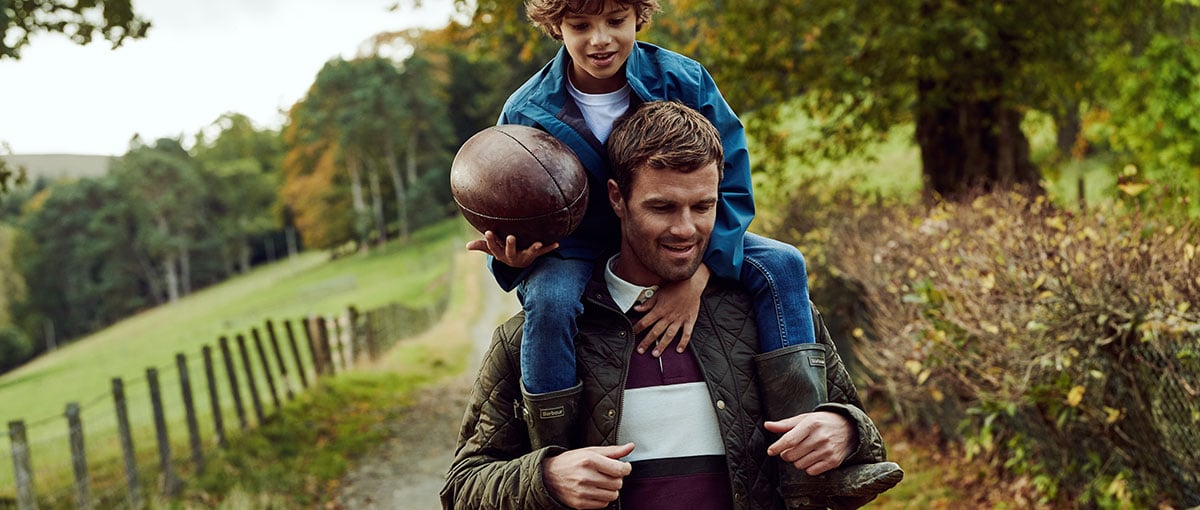 ---
...to Pop Culture Icon
Rugby shirts were first enjoyed casually as replicas by fans of the sport, but by the 1950s were beginning to make their way across the Atlantic onto the backs of Ivy League students. Imported by campus outfitters like J. Press, the rugby shirt was seen as a status symbol among the student body, and by the 1960s had become a major facet of the "Ivy Look". Later, thanks to boosts from celebrities like Mick Jagger to David Hockney, the rugby shirt became a democratic middle-ground between rugged rugby players and upper-crust intellectuals; between British heritage and preppy Americana.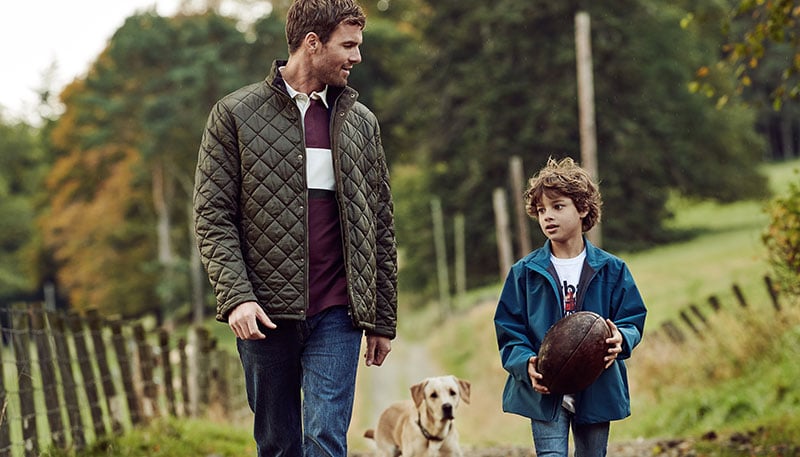 ---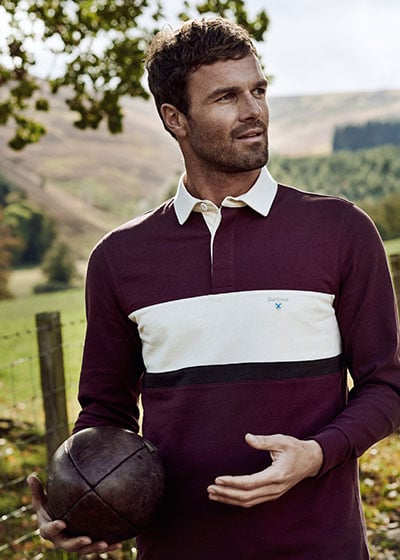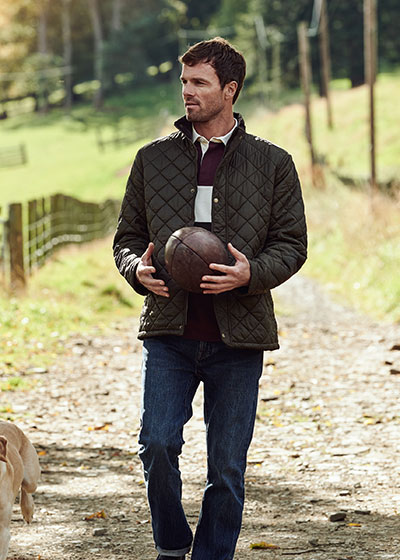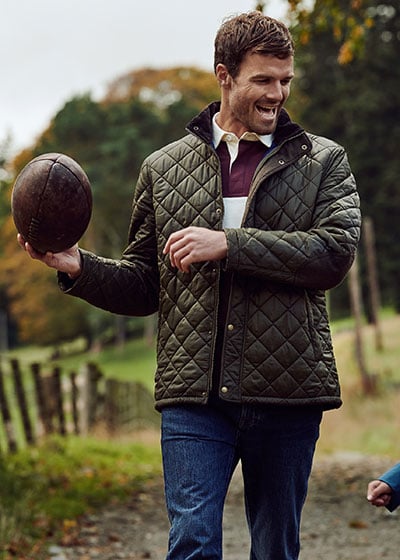 Barbour Rugby Shirts
Taking inspiration from all these facets, Barbour's rugby collection consists of our interpretations of the original. Coming in both solid-coloured and striped versions, the Barbour rugby shirt comes in a substantial 280gsm knitted cotton jersey fabric with a contrasting twill collar, concealed button placket and ribbed cuffs for the ideal fit. The finishing touch comes to the chest with signature Barbour Shield logo embroidery—a simplified emblem of the Barbour family crest, which ties the range in with the everyday casual Saltire Collection.
How to Style the Look
Since the rugby shirt's history as an item of casual wear is so varied, so too are the ways to style it. Team yours with a Barbour quilted jacket for a timeless country look; take inspiration from early Ivy League adopters and throw yours as a layer over a button-down shirt and some washed denim; or keep it simple and wear it as you would any casual shirting item, with your favourite chinos and footwear. The rugby shirt is surprisingly versatile, adding a rugged touch to any outfit, so experiment and find your own look.
The Barbour Rugby Collection is available now, both online and at selected Barbour retailers. Looking for more style inspiration? Check out our Icons Re-Engineered Collection for new ways to style Barbour classics.