Barbour goes back to its North Sea roots
North Sea Roots
16th may 2013
While many of us have our minds firmly set on the forthcoming summer months, a lot of our friends in the magazine world are already working on their Autumn Winter issues.
With this in mind, Barbour invited select press to come and see our new Autumn Winter 2013 Beacon Heritage range in the very surroundings that inspired the collection – rainy, rural Northumberland.
For Autumn Winter 2013, Barbour has collaborated Patrick Grant of Savile Row tailor, Norton & Sons on its Beacon Heritage collection, which includes luxuriously thick jackets, Guernsey knits, shirts, trousers and accessories. From the thickest wax cotton available (11 ½oz!) to the plush velvet collars and distinctive pea green linings, it's clear that Patrick Grant had been flipping through Barbour's 1910 catalogues when he co-designed this collection.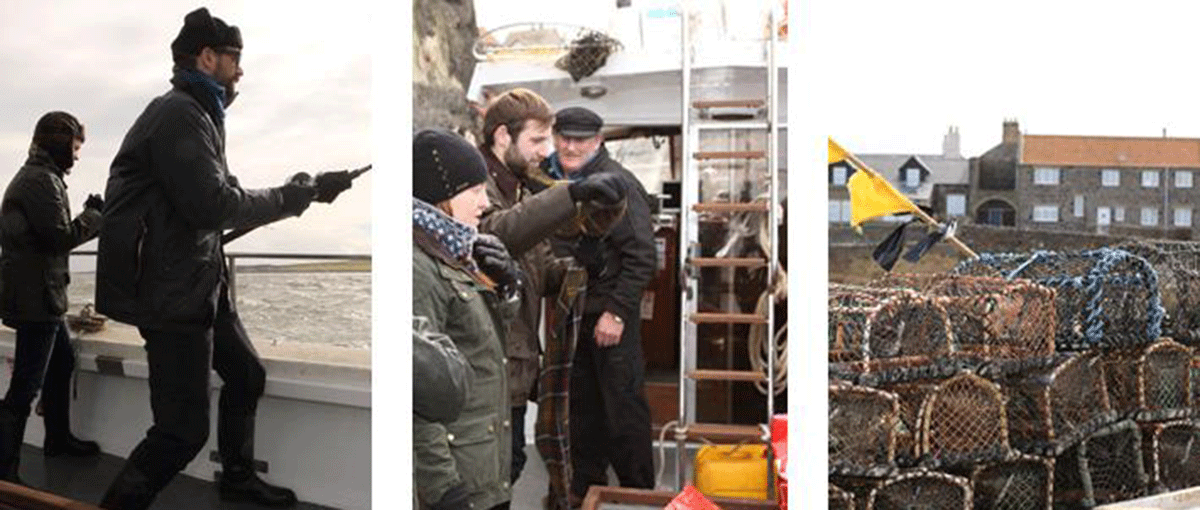 ---
In fact, many of the pieces in this premium range can be directly compared to early archive drawings of the original oilskins that Barbour supplied to fishermen along the coastline of the North East in 1894. So, to celebrate this influence, we took press sea-fishing along the coastline of Craster Bay to give everyone a flavour of what Barbour is all about.
As the waves bashed over the boat, our wax jackets and chunky knitwear were really put to the test, and we all understood why our wax cotton is so famous (it really does keep you dry after all!)
Following the trip out on the North Sea, the fishing party headed to Guyzance Hall, which had been dressed up as a Barbour House, complete with Barbour dogs and stags.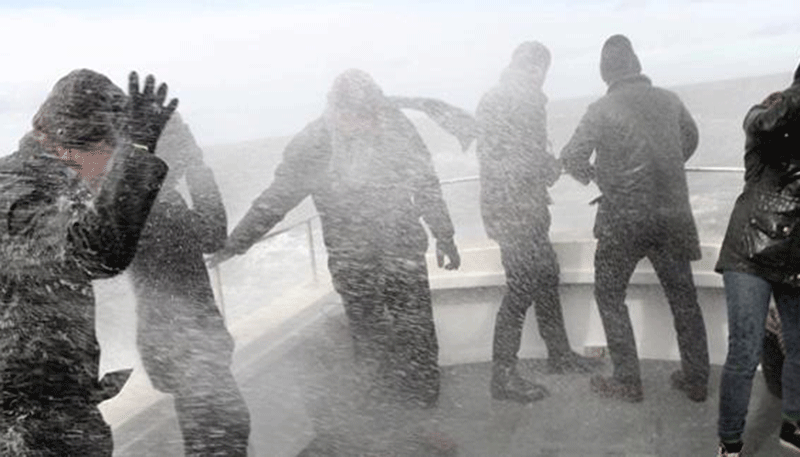 ---
below: barbour factory
---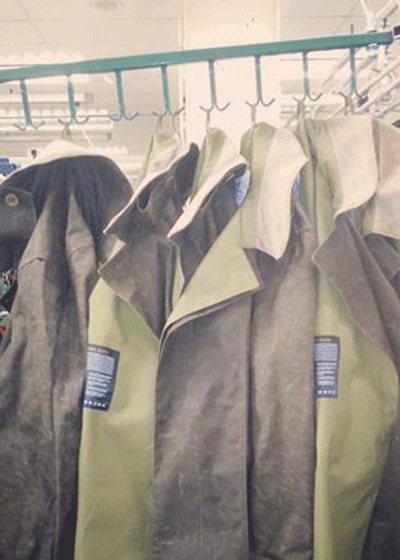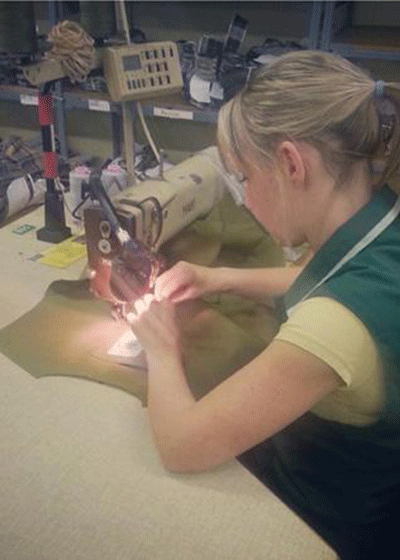 During dinner, Barbour's Design Manager, Gary Janes and Patrick Grant of Norton & Sons talked through the collection and explained the link that binds Barbour with Savile Row: both have a true and honest heritage of making garments that are fit for purpose; both are dedicated to delivering quality and durability; and both, in essence, are about creating simple clothes that age beautifully with the wearer.
The following morning saw a visit to Barbour's Head Office and Factory in South Shields, where the jackets are currently being handmade by our staff.
We now just have to all wait until July to get our hands on them…
---
Discover your perfect style...