Icons Re-Engineered: The Birth of Countrywear
Icons Re-Engineered: The Birth of Countrywear
autumn winter 2019
To celebrate our 125th anniversary, we're excited to have launched a new collection of jackets and accessories, Icons Re-Engineered. Taking five key moments in our 125-year history, jackets from our extensive and much-loved archive are re-imagined in contemporary fits and styles. Next up, we're celebrating the birth of countrywear.
In the 1960s John Barbour designed the Durham jacket, a flyweight wax jacket used for fishing, stalking, birdwatching and walking. In the 1980s, Dame Margaret Barbour continued her late husband John's country clothing legacy and designed the Beaufort and Bedale wax jackets, which to this day remain some of our most popular and classic styles. Along with the Durham, they were instantly adopted for real use in the British countryside by people who lived, worked and enjoyed free time there.
the original construction in a tailored fit with contemporary quilted wax reinforcement patches and extra hand warmer and zipped pockets. Easy to wear, it's the perfect outdoor jacket for use in the British countryside.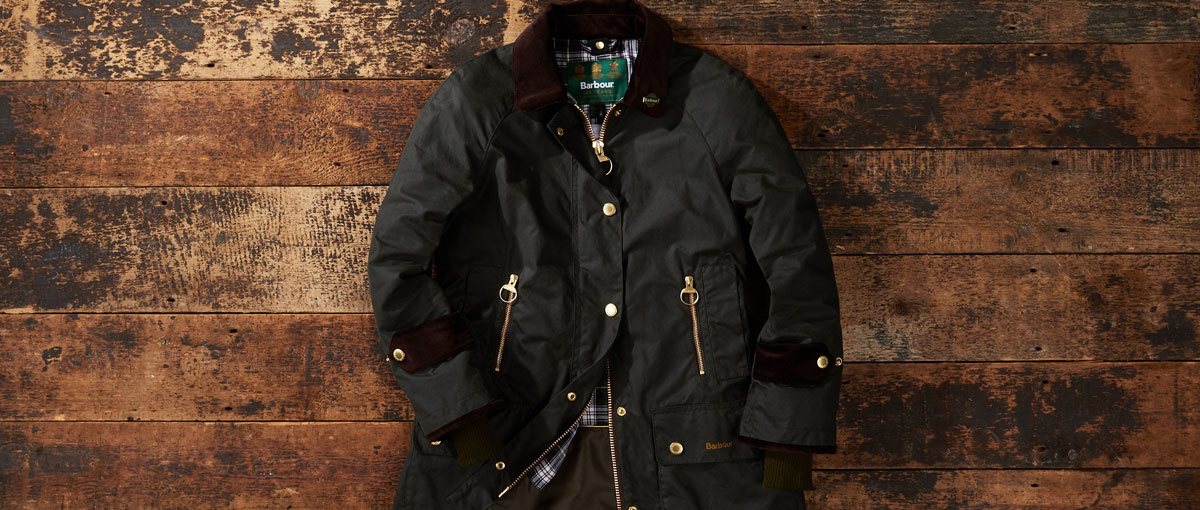 ---
The Icons Re-Engineered countrywear collection celebrates these three jackets that are so iconic in Barbour's history. The Icons Durham in a 6oz wax takes 
The Icons Bedale and Beaufort celebrate the two wax jackets that made Barbour a household name in the 1980s. The construction is authentic in a more tailored fit for today's lifestyle with zip safe hand warmer pockets and phone and cable management.
The Women's Icons Beaufort celebrates this jacket which has become iconic in Barbour's history. True to the original, the jacket takes a flattering silhouette with velvet stud fastening cuff tabs and cosy rib cuffs. With large bellow pockets and zipped handwarmer pockets, this is a functional and stylish jacket that combines heritage and modernity with ease.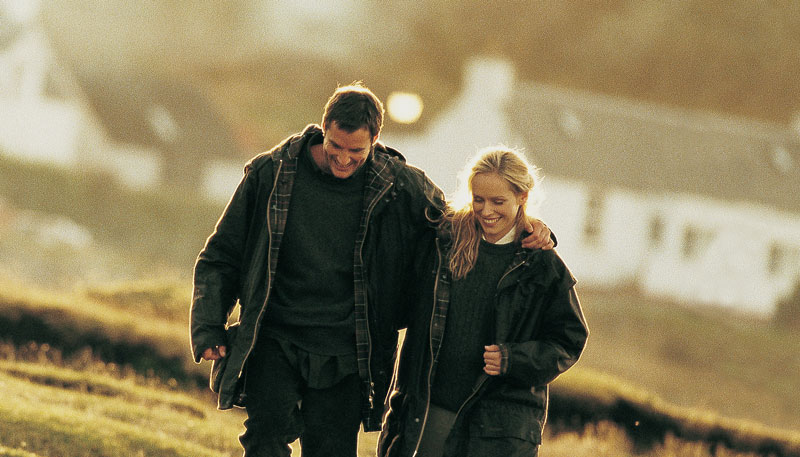 archive image: beaufort jackets
---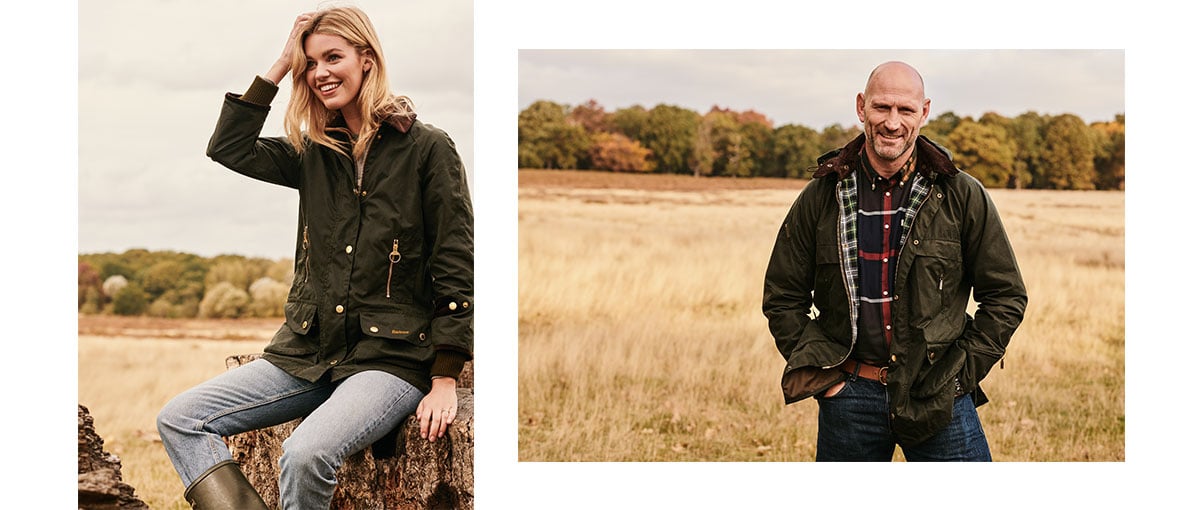 To support this very special anniversary collection, ten long-time Barbour wearers and friends of the brand who all have their own personal relationship with the brand were captured wearing Icons Re-Engineered jackets from the collection. To celebrate the birth of quilt, Lawrence Dallaglio and Hannah Cooper wore the Men's and Women's Icons Beaufort Jackets.
Model, Hannah Cooper, has been a loyal friend to Barbour over the past three years. She has been involved in various Barbour Campaigns and was the face of our Weather Comfort Collection, so we're excited to have Hannah modelling our Icons Re-Engineered collection.
Lawrence Dallaglio is a renowned English rugby union player, former captain of England and now TV rugby presenter. In 2015 ahead of the Rugby World Cup, Barbour launched the Barbour for Land Rover Rugby collection with Lawrence Dallaglio who promoted and modelled the collection, so it seemed only fitting that we had Lawrence join the celebrations.
Discover more about Barbour 125 years and discover the Icons Re-Engineered Beaufort Women's Jacket and the Icons Re-Enginereed Bedale Wax Jacket.
See the full Icons Re-Engineered collection.