Barbour Childrenswear Collection
Barbour Childrenswear Collection
AUTUMN WINTER 2020
Whether they're playing, learning or just enjoying spending some time together, making sure kids are dressed for the occasion is essential so that they can keep doing what they love. Sharing the same heritage inspiration and attention to detail as our adults' range, our childrens' collection is designed to keep up with the demands of kids on the move, so the whole family can enjoy the Barbour way of life together.
We've hand-selected versatile pieces for boys and girls to perfectly complement their daily lifestyle. Made from soft yet durable machine-washable fabrics, t-shirts and sweats can stand up to whatever they throw at them—from hide-and-seek in the garden to painting and crafts indoors, you can help them unleash their energy and creativity without worrying about stains.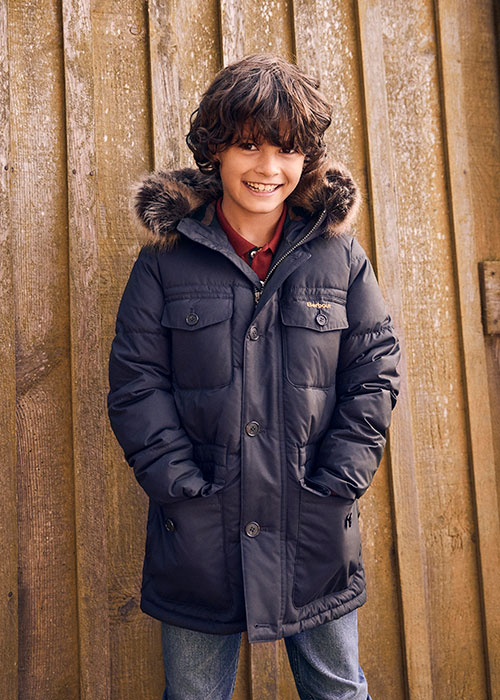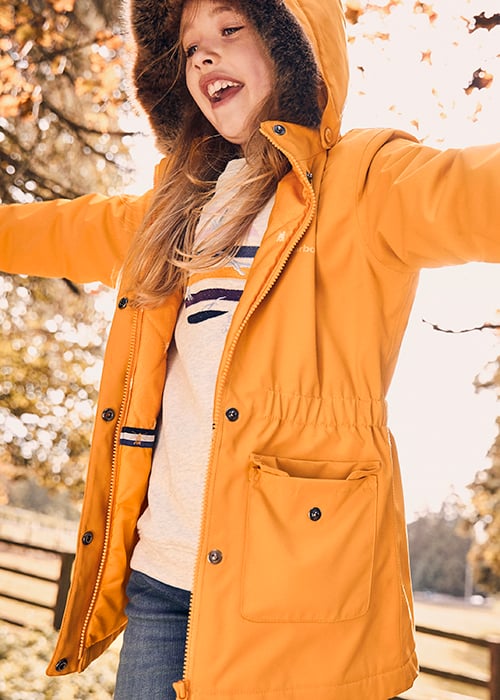 We've infused the collection with a burst of playful colour and cute prints to bring a smile to their faces on even the greyest of days. Stylish branded tees are sure to become firm favourites for those indoor days thanks to their bold shades and cosy cotton construction, bringing some sunshine with them even when the winter weather rolls around.
Come rain or shine, a good waterproof jacket or coat is perfect to ensure the whole family can make the most of their time outdoors. Whether they're in the garden or on a nature walk in the park, they'll be shielded from the elements in comfort and style, letting them concentrate on their all-important play time.
Complete the look with a pair of Barbour wellingtons. Offering the same hardwearing rubber construction as our timeless Barbour wellies, these versatile boots will keep their feet dry anywhere from puddled streets to muddy backyards. Most importantly, they're easy to clean, so your kids can always be ready to get up and go.
Celebrate the small moments together: take a look at the Barbour Children's range today.