AW18 Shirt Department: Style tips with Ben Heath
Guide to the Weekend Shirt
autumn winter 2018
As our weekend in the Highlands drew to a close, we sat down with Radio & TV presenter, and fashion influencer, James Stewart, to discover all the best things about his trip to Scotland, where he finds fashion inspiration and how he creates his effortlessly-styled looks.
From talk show to catwalk.
I present radio on the largest commercial station here in the UK, Heart FM. When I'm not busy doing that, I get involved with lots of TV bits too, including the show 'E! Live from The Red Carpet', which focuses on award ceremonies like the Oscars and the Grammy's. Where I can, I also try and do my bit for Men's Fashion.
My passion for style and clothes probably came as I was growing up and really enjoyed film, music and television. With those mediums, comes the realms of clothes, fashion, hair and grooming – I was always so interested in how they all came together.
Unique style inspiration.
I try not to be too led by celebrities or people of influence online when it comes to my own fashion inspiration. For me, what makes fashion cool, is how you own the clothes. It's more about how you style them and how they suit you as an individual, so my main inspiration comes from my gut instinct in terms of what's best for me.
I think it's fun rather than emulate people, to be inspired by them. For me, James Dean is on any mood board I ever shoot. That amazing shot of him in Brooklyn, with the sweater, baggy trousers and tucked in white tee is a big fashion inspiration.
My wardrobe must-haves.
I really believe that shirts are a MUST for anyone. What I love most about Barbour Shirts is the quality, and the diversity. It's really unusual to find such a wide range of colour options and patterns, that all maintain such a high quality, so I've loved exploring the AW18 Barbour Shirt Department range.
When it comes to building looks, for me, it was really easy with the Barbour Shirts. Generally, this is how I'd create an outfit anyway, and the Barbour styles fit seamlessly into that ethos. What's cool is within the range, there's some more casual options and also more formal ones, as you'll see from the three looks I put together for the weekend.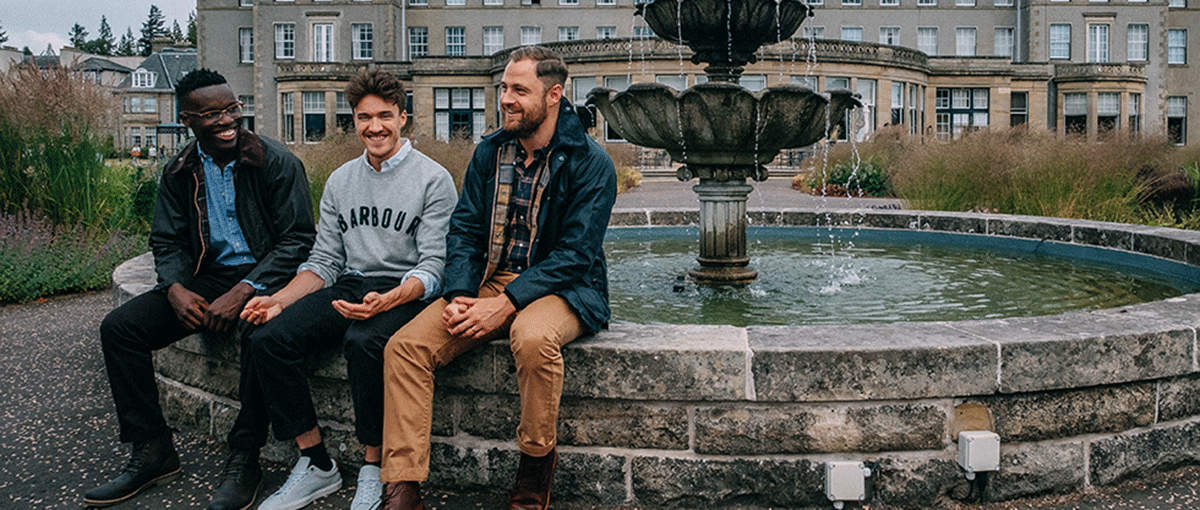 ---
Highland life. 
I jump at any opportunity to escape the city and Scotland always has a special place in my heart. It is such a beautiful country and Gleneagles manages to incorporate so many elements into one destination. 
There was so much that I loved about the weekend that you just can't experience in London. The gun dog experience was great fun, but the 4x4 driving had to be the highlight for me – it was just so unique. I'd recommend it to anyone!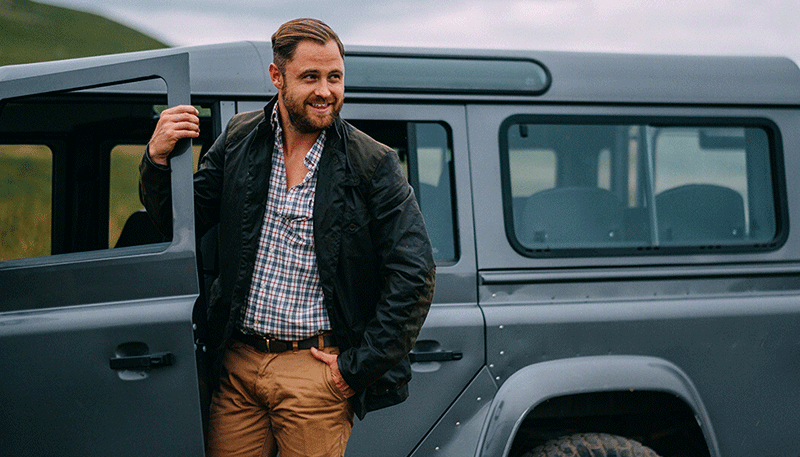 ---
---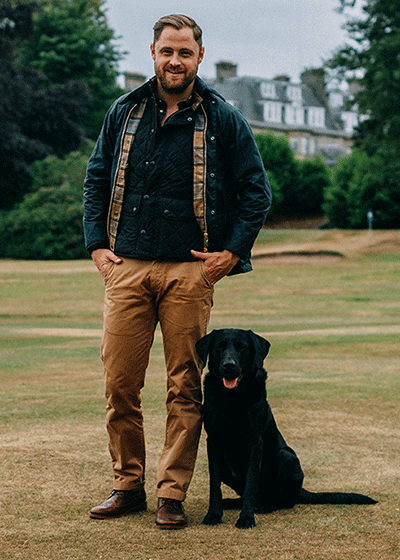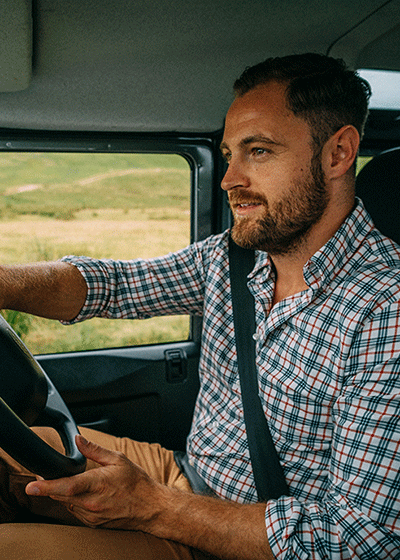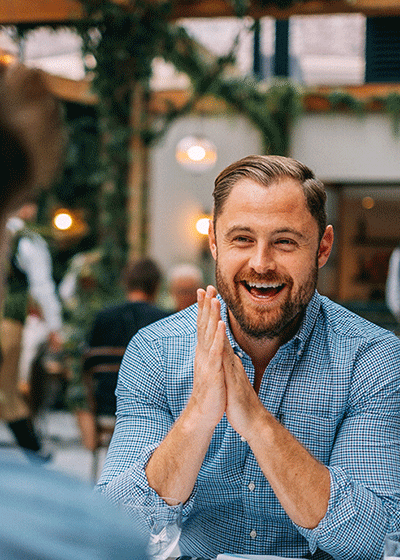 Bold prints and furry friends.
The first thing I noticed about creating looks for each of the activities we did, was that Barbour Shirts were so easy to build looks around. I found it easy to balancing the signature check print with subtler layers for a statement.
For my first look, when we got involved with the gun dog training experience, I chose the Endsleigh Highland Check, that I thought was quintessentially countryside and ideal for that activity. This bold check print shirt will keep you snug if the temperature drops while you're trying to call back Fido.
Keeping comfortable while behind the wheel.
The Endsleigh Gingham in Whisper White was the ideal choice for my second look during the 4x4 driving activity. It paired perfectly with the Barbour sweater and was soft enough to wear for long periods in the Defender, all of course while being thrown around a fair bit. I soon learned that it's important to find enough movement in a fabric, especially if your hobby of choice involves a lot of movement.
A formal choice for dinner.
My choice for dinner was a slightly more formal option – the Endsleigh Oxford Check with tighter lines and a more slimline fit. I like to clearly differentiate between my daytime and evening styles, and this shirt would work with almost any pair of smart chinos or jeans. White jeans being my second choice, naturally.
The staple shirt from the weekend at Gleneagles.
Although I loved every look for its own unique reason, my favourite shirt has to be the Endsleigh Oxford Check. I prefer a slightly snugger fit when it comes to shirts, and while the other two choices were quintessentially Barbour and perfect for our weekend of activties, the soft texture made this Barbour Shirt the winner for me. 
Discover the full AW18 Shirt Department Collection 
here
.
---
Discover your perfect style...