---

Celebrating 100 Years of Re-waxing and Sustainability
---
At Barbour we have been encouraging our customers to extend the life of their wax jackets for over 100 years through our re-wax and repair services.
As we honour this remarkable milestone for sustainability, join us and TV presenter Angellica Bell at our South Shields factory
to discover the re-waxing process that has revived countless jackets over the past century.
#BarbourWaxForLife
Barbour waxed cotton is perfect for modern life and when properly looked after can last for many many years. Our Barbour Repair & Re-wax service allows you to re-wax your jacket every year to keep the rain away and mend any wear and tear that might occur.
---

IN-STORE RE-WAXING DEMONSTRATIONS
---
This Fall at select Nordstrom locations, visit Barbour's re-wax factory where customers can have their Barbour wax jackets re-waxed at no cost as well as learn more about the history and sustainable qualities of waxed cotton. With heated tables and wax for an immersive customer experience, the factories also feature the latest Barbour wax styles for the whole family. Plus, at all participating locations, new wax purchases come with a complimentary re-wax certificate for customers to send their jacket to Barbour's Repair & Rewax facility after one year of wear, allowing the customer to invest in quality with an opportunity to extend the life of their Barbour jacket even further.
---
Visit Barbour re-wax factories across six Nordstrom locations from September 20 - October 17, 2021 at the following times:
3PM - 7PM Monday - Friday
1PM - 7PM Saturday - Sunday
---
Nordstrom Michigan Avenue (Chicago)

Nordstrom Tysons Corner (DC Metro Area)

Nordstrom NYC Men's Store (New York)

Nordstrom Downtown Seattle (Flagship)

Nordstrom The Plaza at King of Prussia (Philadelphia Metro Area)

Nordstrom Roosevelt Field (Long Island, New York)
---

RE-WAX YOUR OWN
BARBOUR JACKET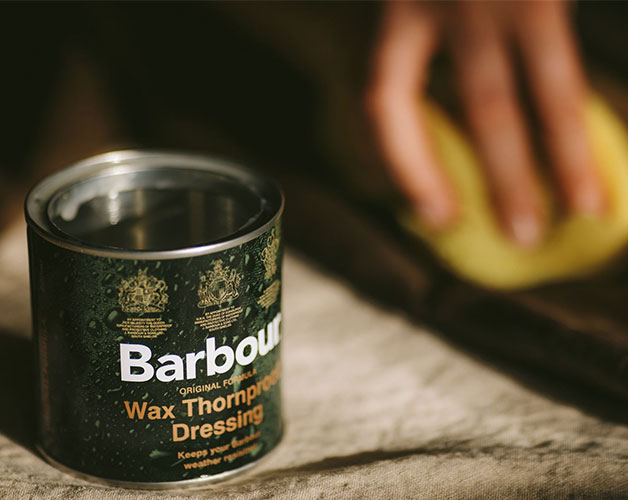 Classic 6oz Wax
Our classic 6oz wax is extremely durable and is one of our oldest and most loved wax weights. Although hard-wearing, you can help your waxed jacket last even longer with rewaxing. Learn how to care for your jacket here.
More information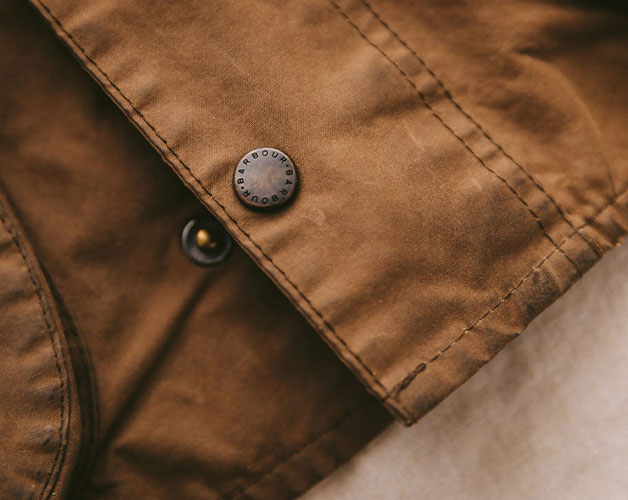 Lightweight Wax
Lightweight wax is very resilient and retains wax extremely well, at around 75% of the weight of Barbour's classic waxed jackets. If rewaxing is required you can purchase a lightweight wax stick and follow our easy care guide.
Read More

DISCOVER OUR VIRTUAL CENTENARY EXPERIENCE
---
---
In Celebration of a century of re-waxing, we have curated a series of virtual rooms, that allow you to explore the journey of re-waxing over the past 100 years