Barbour Lightweight Wax: Q&A with Jessica Cresswell
Lightweight Wax: Q&A with Jessica of 'The Woodland Wife'
spring summer 2019
In celebration of our SS19 Lightweight 4oz Wax collection, we've partnered with Jessica Cresswell, known for her blog 'The Woodland Wife', to demonstrate the ease of travelling, exploring and making memories with our lightweight jackets. We caught up with her to learn more about how she travels light, and how she's styling this season's collection…
Can you start by introducing yourself and what you do for a living?
I'm Jessica and my primary work is mother and wife, however in 2015 I started my 'online space' as a blogger and influencer, where I share our life in the woods with the aim to give people an insight into sustainable living and traditional crafts through my husband's oak framing business.
Your blog and Instagram does an incredible job of showcasing how stunning and unique country life is. What made you want to start sharing your woodland life with your readers?
After the birth of our first daughter and not being able to continue giving my freelance graphic design work the focus it required, I was looking for another creative outlet. Having always loved photography and writing, using these media to document the environment that surrounds our home seemed natural.
You live in the tranquil British countryside - What do you enjoy most about the British countryside?
There's nothing I love more about living in the British countryside and the woods than the feeling of being so 'in tune' with the changing seasons.
How have two beautiful little Barbour Dogs, why is living in the country so great when you have a dog? Are there any dog-walking spots that are your favourite?
The benefits of having dogs, whether you live in the town or country is that whatever the weather, rain or shine; the dogs need walking and provide wonderful companionship. Watching them leap and bound around the woods, especially amongst the bluebells in Spring, is so entertaining.
How would you describe your personal style?
I'm a real believer in comfort and function when it comes to my clothes and accessories, and if I can find clothes that combine these, that informs my personal style.
Where do you get style inspiration?
Much as comfort and function inform my personal style, these along with pieces that are made to last and in colours that complement my outdoor adventures are what I draw my inspiration from.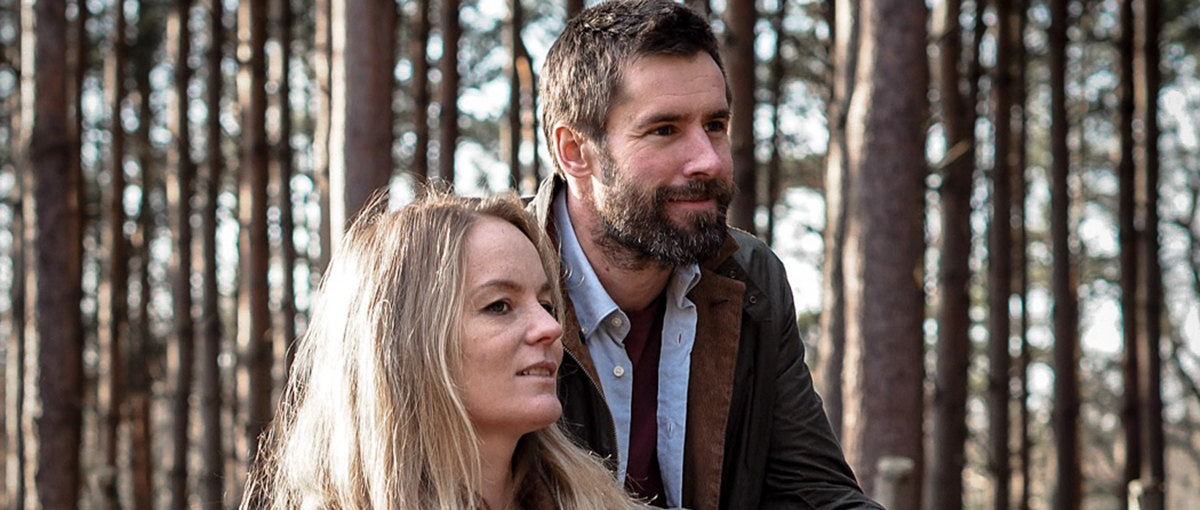 ---
You're a big Barbour fan – what are your first memories of the brand? Do you have any special stories about your first jacket and the role it's played in your life?
Having moved to the countryside as a child, seeing adults in Barbour jackets made a lasting impression. The first piece I owned was a brown quilted wax Barbour jacket, which I still regularly wear and I often wore my 'now' husband's childhood waxed Barbour, because it was a perfect fit and had stood the rest of time.
When out on a countryside adventure, what would we most likely find in the pocket of your Barbour jacket?
A dog whistle, lead, mobile phone, as well as lots of nature finds our daughter hands to me and asks me to carry home from a walk!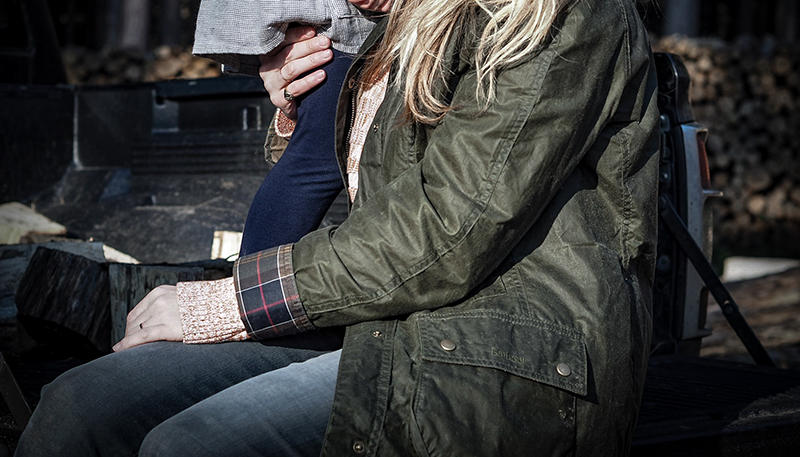 ---
---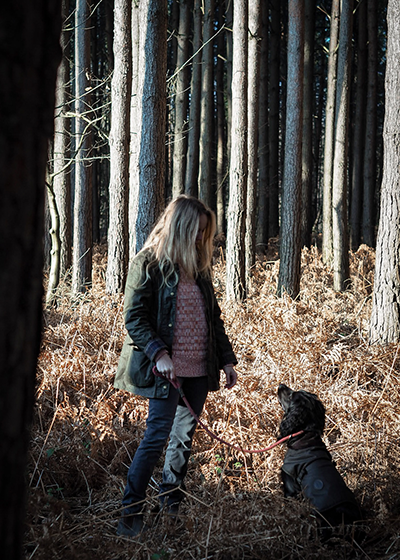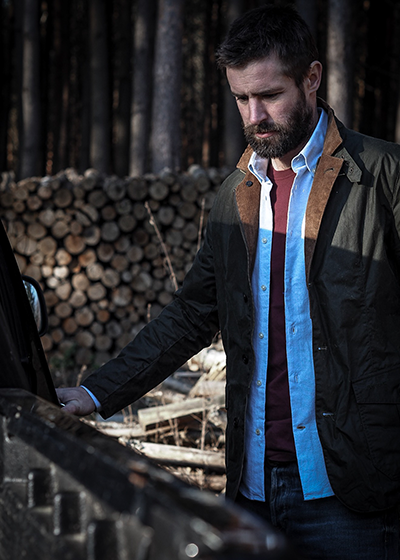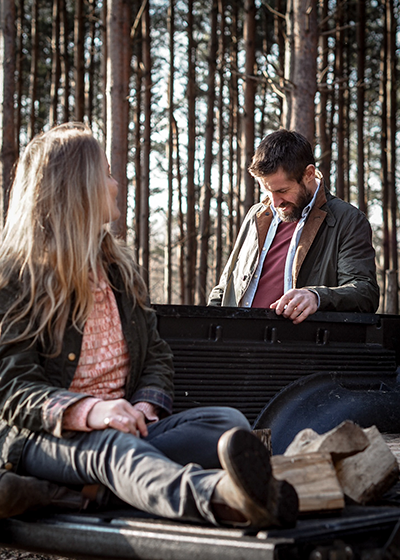 This season, we're celebrating making summertime memories with friends and family – what are your favourite activities or places to go to make memories with your family?
Making memories is something so important to us as a family. We spend a lot of time in our woodland and the surrounding countryside, however living in Kent we are also close to the coast so there are plenty of memories to be made in all of these places with our family and friends.
Your family has recently grown by one, how important is it to you to make special memories with them as they grow up?
There is so much to enjoy outdoors in the countryside, from den-building, climbing trees and nature hunts with our eldest daughter, so introducing our new baby to life in the woods and the changing seasons is something we can't wait for, as well as being able to watch the two girls heading out to make memories of their own together too.
You spend a lot of time outdoors – what do you love most about being outdoors? Which is your favourite outdoor activity?
There is no one thing I love more than any other - although on a Summer evening sitting on our decking which looks out onto the woods and listening to all the birds as they come in to roost, as well as Autumn days roasting chestnuts and marshmallows over a fire.
Can you talk us through your favourite jacket from this season's Lightweight 4oz Wax collection and why it's great for exploring with your family? Which was your husband's favourite?
From the Barbour SS19 Lightweight 4oz collection my favourite piece has to be the Barbour Lightweight Beadnell Wax; it has the classic Barbour look that I aspired to wearing when I moved to the countryside as a child. It is perfect for throwing on during Spring days and will get plenty of use during cooler Summer days too. My husband liked the Barbour Lightweight Orel Jacket very much; again, classic Barbour look and very functional when out walking the dogs.
Why do you think the 4oz Lightweight collection is ideally suited to summertime adventures?
The wonderful thing about the 4oz Lightweight collection isn't just about the function and style, it is great because the jackets are so light they are easily packed into a bag or worn out on adventures without being too heavy.
Discover the Barbour Lightweight 4oz Wax collection.
---
Discover Lightweight 4oz Wax