Exploring Glasgow with Kate Spiers
Exploring Glasgow with Kate Spiers
SPRING SUMMER 2020
Meet Kate Spiers — Glasgow-based blogger, interior guru and stylist with an appetite for travel. You only need to scroll through her beautifully curated Instagram feed to know that she is a woman of great taste. Whether she's advising her fans on dressing a bookshelf or themselves, Kate's opinion is valued by many. Although she loves to explore the world, there's nothing Kate enjoys more than coming back to her home in the city of Glasgow — a place of great inspiration for this influential creative.
Luckily for us, we met with Kate in her Scottish hometown, to get her insight into what makes the city so great, and take her expert styling tips on our SS20 Tartan Women's Collection; inspired by Barbour's Scottish roots.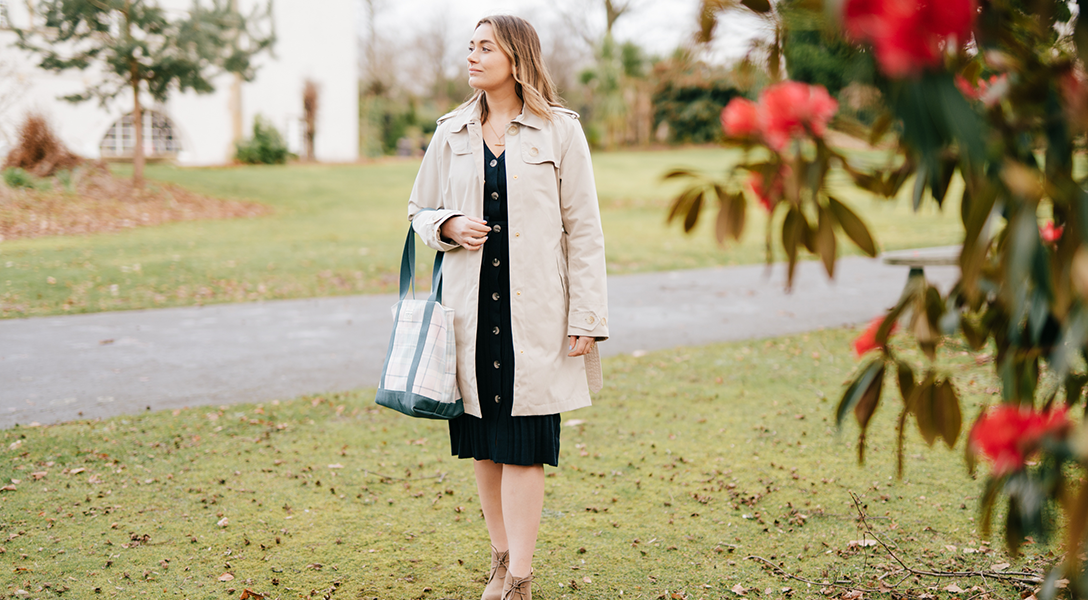 ---
The Making of a Lifestyle Icon
I've been sharing parts of my life online for ten years — what started as casual beauty and fashion updates has now evolved into so much more. My audience has grown with me, so now I share interiors and more of my daily life.
I also love sharing my travels. I've always been someone who loves to be on the move, I love having trips to look forward to. For me, the fun of planning and researching is almost as exciting as being away. I love experiencing other cultures, trying new food and also photographing my surroundings. It's fun to live a different life for a few days.
At Home in Glasgow
Glasgow feels like home to me. It's a city full of personality and charm, but it's also a great base — somewhere I always want to return to after travelling. It has everything you need while still feeling like a close-knit city. I think it'll always be a special place for me.

We have a great foodie scene here in Glasgow. I love getting brunch on the Southside and then wandering around Queens Park, or heading west to Finnieston for dinner and drinks. Ox and Finch is a must for dinner, and we love The Locale for drinks.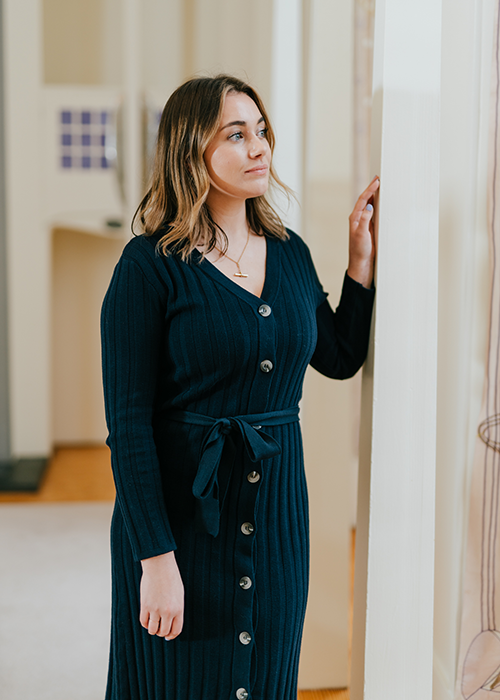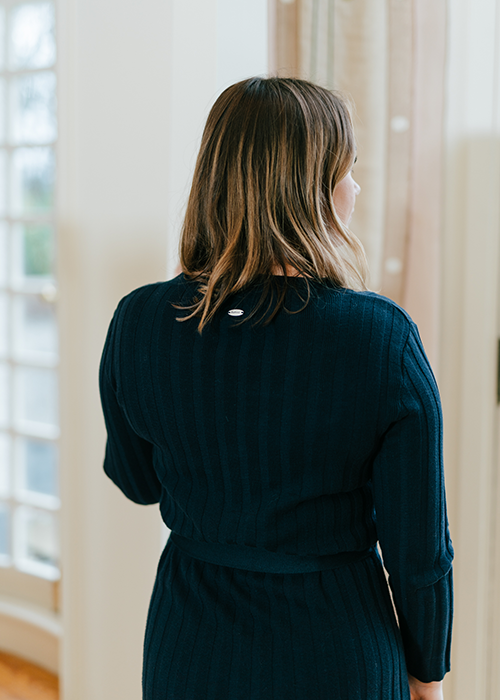 ---
I'm Inspiration in the City 
Glasgow is definitely a great place to work — especially outside of the hecticness of London. I have more of a work-life balance here in Glasgow. Although we live in the bustle of the city, we're half an hour drive from some of the most magnificent scenery in the world! I love a day trip to Loch Lomond to have a wander and enjoy the views, or if I have more time, the drive to Skye is unlike anything you'll ever experience. Glencoe, Fort William and going over the Skye Bridge blows me away every single time.
Women's Tartan SS20
I love being in Glasgow celebrating the Barbour Tartan Women's collection. One of my favourite pieces is the Freya Quilted Jacket because it works perfectly over any outfit — I can throw it on to grab coffee with friends or wear it for my weekend walks in the countryside.
The Millie Knit is another staple piece I get a lot of wear from — it looks great layered over jeans or a midi dress for a bit of extra warmth. It's a great collection for transitional pieces, especially with the British weather. The light layers will take us from the rainy month of March right through to the sunnier months.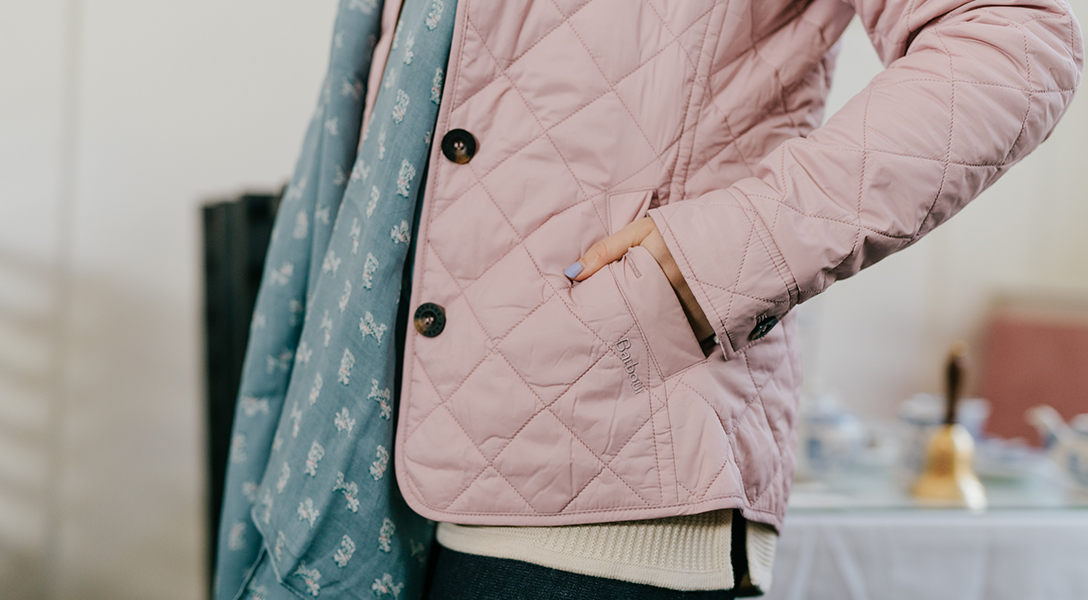 ---
Styling the Collection
When it came to styling the collection, I definitely stuck to what I felt comfortable in — lots of layers and block colours with a bit of pink thrown in there too! All of the pieces feel so timeless, I'm all about re-wearing pieces time and time again so it's a really great collection that I can weave through my outfits.
Slowing Down Fast Fashion 
Barbour is the quintessentially British brand. It's classic and it's familiar. It's a brand that will always be on-trend and their pieces really last — which is important when we're all trying to be a little more ethical with our wardrobes.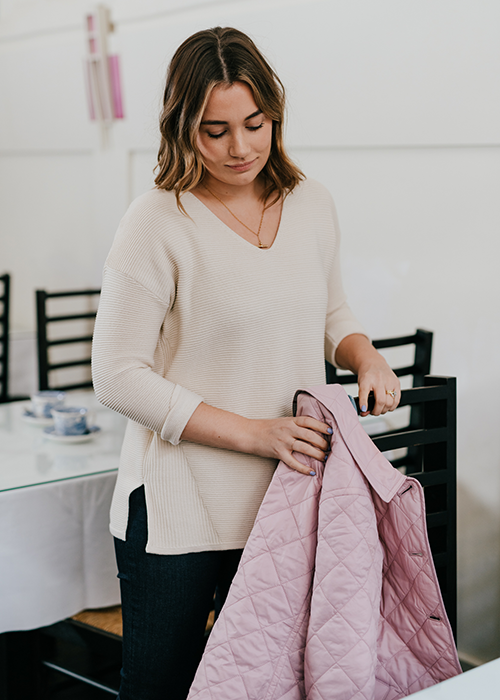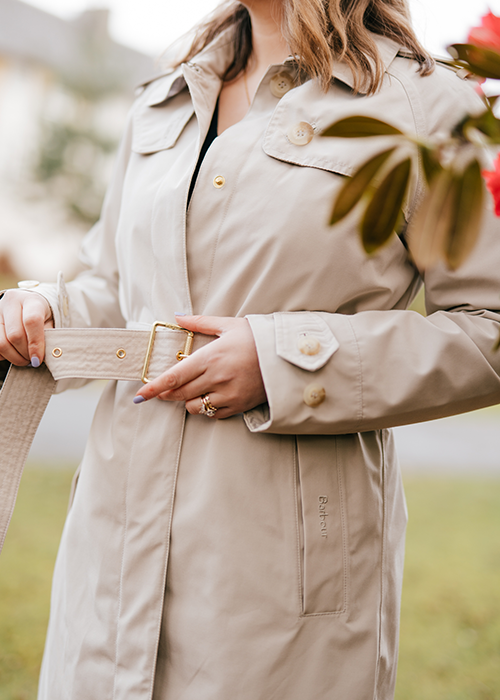 ---
The Barbour Way of Life
I love the Barbour way of life. I'm all about taking the weekends off, I barely even pick up my phone for those two days and my laptop is off-limits. I get outside, I exercise, I see my friends and I make time for cups of tea and long, hot baths too. It's important to enjoy time away from work.
Owning your Style
When it comes to finding your style, just be brave. Trust your own sense of self and style and just wear what you want. It's that easy.
Explore the outfits that Kate Spiers wore around her favourite Glasgow hotspots and more of the SS20 Tartan Women's collection here.