#BarbourLife: Steve Purvis
Steve Purvis
spring summer 2018
Barbour Life celebrates the people that live the Barbour Way of Life, and for our latest instalment we meet Steve Purvis, Senior Global Event & Expedition Leader for Jaguar Land Rover, to chat about his work life, down time and reliable Land Rover.
Can you tell us a little about yourself and how you discovered your passion for Land Rover vehicles?
As a child, both at home and at boarding school on the river Orwell in Suffolk, the outdoors was always part of my life.  I grew up in an Army family, and had posters of Military hardware and Land Rovers on the walls of my bedroom.  I went on to join the Army as well; learning to drive in a Land Rover was part of my training. After I left, the interest progressed into what, some may say, is an addiction. 
Your role is pretty unique – how did it come about and what does your average day look like?
I worked for a time in Sales for a Land Rover dealership in Cambridge and went to Eastnor Castle for a training course with Land Rover Experience based there.  I loved it, and decided that teaching people how to drive Land Rovers was way more fun than selling them.  After a period of training I passed as an Instructor, and have progressed up through the organisation to the role I currently hold.
I spend a lot of time now planning events that can be held all over the globe, ensuring the customer has an amazing time in our vehicles. Staff, equipment, cars, food, fuel, risk assessment and more are all part of what happens in the background to ensure that we have seamless events.  Our events can range in size from a couple of cars and instructors in a car-park next to Twickenham Stadium, to the 1 Millionth Discovery Expedition, driving from Birmingham to Beijing over 50 days.  
What is the essential kit for life on the road in your Land Rover?
I always say that the most important bit of kit you need for events is a sense of humour.  Regardless of the planning, something will always challenge you.  After this, you need a very reliable team and kit.  The weather conditions can change very quickly, and whilst most pictures show the glamourous side, it's always invariably raining.  My father once said to me that "any idiot can be uncomfortable" and I have always made sure from this point that I have had decent water resistant clothing and warm layers.  'Never be separated from your kit' is a Land Rover Experience saying, and to this end, my Barbour wax and quilted jackets are never far away.
Which project that you've worked on are you most proud of?
I have been very fortunate to be involved in two of the Invictus Games events, one in the UK, and the other last year in Toronto, Canada.  As a company, and personally, to be able to give back to our wounded soldiers, male and female, is a huge honour and at times makes me very emotional.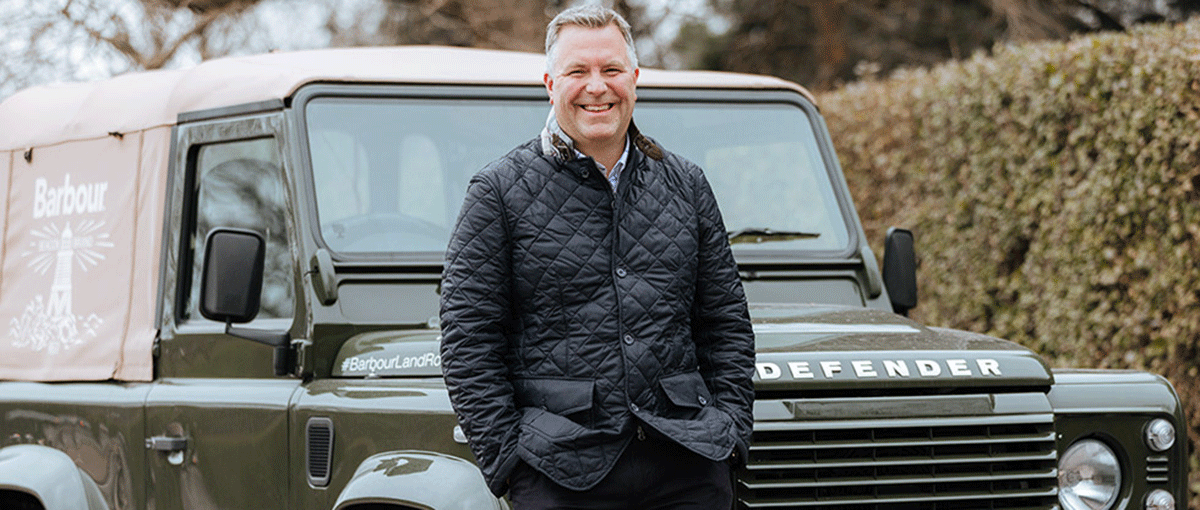 ---
You've been lucky enough to travel all over with your job – is there anywhere you've been in particular that was your favourite or that you'd recommend to readers? Australia is by far my favourite.  It's one of the few places on earth that you can still go and be on a true, away from people, adventure.  It has everything from great cities, beaches, and amazing wilderness.
What is your favourite Barbour item for working and for leisure time? It would be hard to say only one, as I love my Barbour X Defender t-shirt and wear it a lot, but I guess it has to be my wax jacket, as work or play, I pretty much wear it every day.  Barbour coats are a bit like Defender, when they take a few knocks they don't look scruffy, they just have more character, and never look out of place in any situation.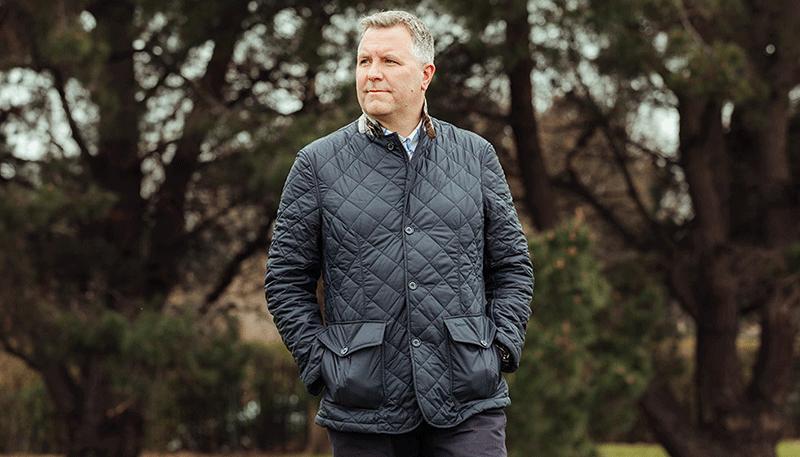 ---
---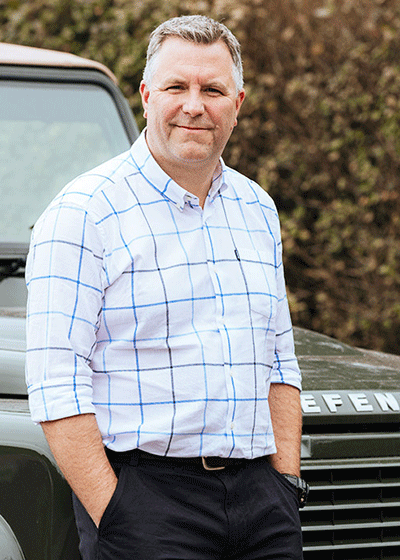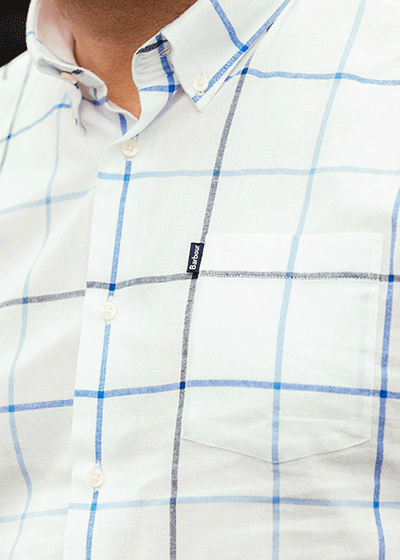 When did you first come across Barbour? Many people have said their parents and grandparents wore Barbour's before them, is this the same for you?
My first exposure to Barbour was from a farming friend of mine who is sadly no longer with us. Giles wore a waxed jacket that he had for many years. The coat, like him, had amazing character and I remember thinking that if it was good enough for him, then I should get one too.
What would we typically find in the pocket of your Barbour Jacket?
With the amount of airports I go through, for ease there's nothing massively exciting, but I always have my Defender keys and my access pass for work. 
What do you do in your down time to relax – are there activities with your friends and family you enjoy out in the countryside or by the coast?
I'm a big rugby fan, so watching Wasps, England and the Lions is always a favourite. Despite doing so much with work, I also love travelling.  I have some great family and friends spread around the country, so a good country walk ending in a pub I never say no to either.
We understand that you're planning a great adventure in the near future travelling the world in your Land Rover – can you tell us a little about what the future holds for you?
I turned 50 at the beginning of March, and it's made me realise that tomorrow is now.  All the places that I said I would visit 'one day' are still on the list, and I have added some more.  I have always dreamt of visiting them in a Defender, as the ultimate Overland Vehicle, so I'm building a Pop Roof camper, that when the time is right, will allow me to follow my dreams.
You can follow Steve's journey at 
@steve_overland
 on Instagram and learn more about the #BarbourWayOfLife 
here
.
---
Discover your perfect style...