Barbour Christmas: Win a Bespoke 'The Snowman' Jacket
Win a Bespoke 'The Snowman' Jacket
autumn winter 2018
To help you celebrate this #BarbourChristmas in style, we're giving you the chance to win one of five bespoke 'The Snowman' Wax Jackets, to mark our Christmas campaign for 2018.
Each of the five jackets available to be won feature an exclusive drawing in the lining of the jacket, which was drawn by the author of 'The Snowman' book, Sir Raymond Briggs, these one of a kind jackets are the perfect collectable pieces, or will make truly memorable Christmas gifts for a loved one and are one-of-a-kind.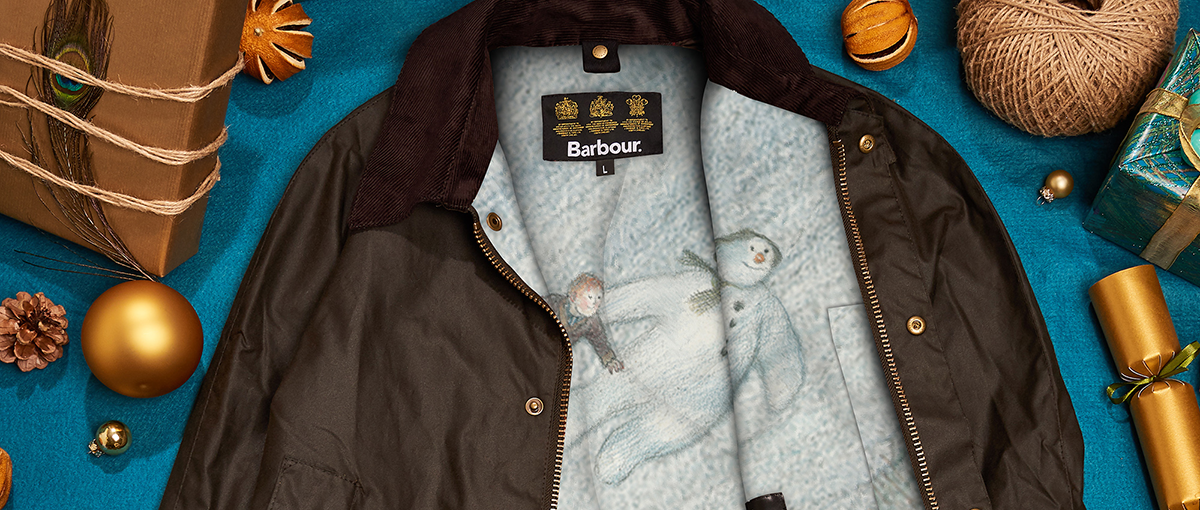 ---
This special competition celebrates our Christmas partnership with Snowman Enterprises Ltd, in conjunction with Penguin Ventures, in celebration of the 40th anniversary of the globally adored 'The Snowman' book. The drawing found on the lining of these special bespoke jackets is of the iconic scene, adored by families across the globe, which sees 'The Snowman' fly over the rooftops with his friend, James, which is also a big moment in our Christmas film this year.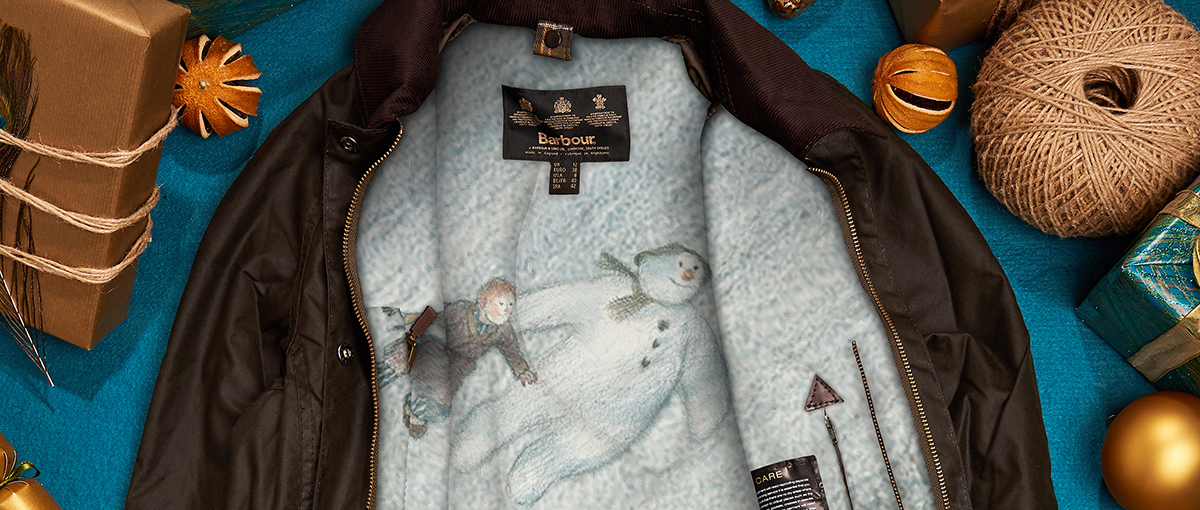 ---
There are five jackets available to win in this competition; one Olive Men's Barbour Ashby Waxed Jacket, which features in our Christmas film, one Olive Women's Barbour Beadnell Waxed Jacket, one Children's Barbour Boy's Beaufort Waxed Jacket, and one Children's Barbour Girl's Navy Blue Bower Waxed Cotton Jacket.
We've not forgotten about your wonderful #BarbourDogs either! We have also created one very special Olive Barbour Waxed Cotton Dog Jacket with the same lovely lining.
For our five lucky winners, once contracted, we will ask that you send us your size preference and our team here at Barbour will make your jacket specially for you or a loved one, leaving you with the only jacket of its kind in existence.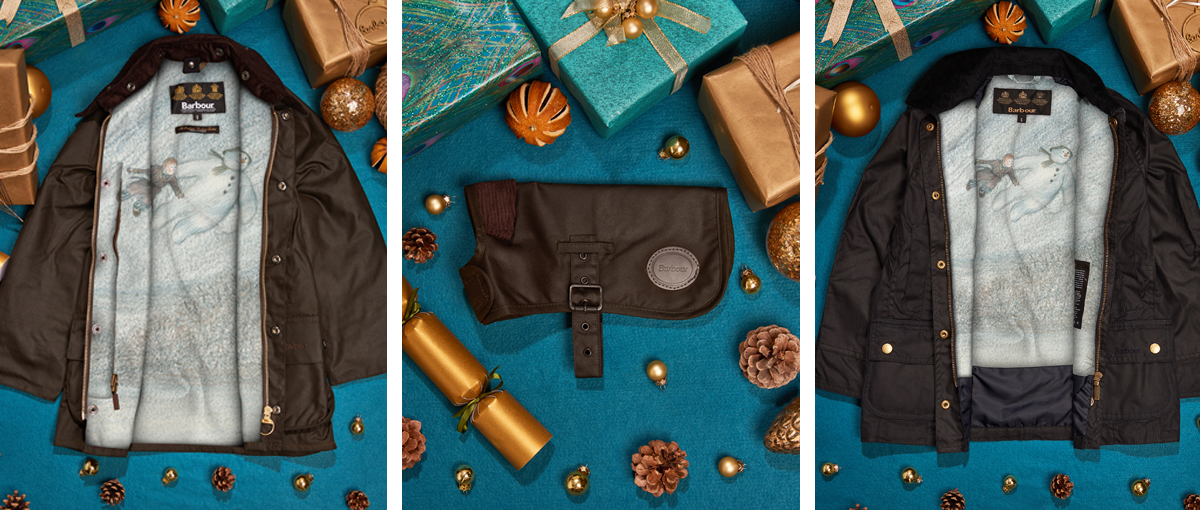 ---
To enter, please click here and complete the entry form in its entirety, along with selecting which bespoke jacket you would like to win. Please read the competition terms and conditions before entry.
Good luck!
Watch our Christmas film, and discover more from Barbour Christmas.