Barbour's Guide to Hay Festival and the World's First Book Town
SPRING SUMMER 2023
[above photo credit L-R: Chris Athanasiou, Adam Tatton-Reid, Billie Charity]
---
We're kicking off festival season this month in partnership with Hay Festival, a family-friendly arts and literature festival with a jam-packed itinerary of nature rambles, music, and exciting talks/specials from best-selling authors.
The annual literature festival which began in 1988 runs from 25th May – 4th June and is held in Hay-on-Wye, Wales, often known as the world's first book town – with roughly twenty book shops sprinkled from end to end. With the town's small population of 1,900, that's a lot of books!
Quaint streets lined with bookshops is the vision of Hay-on-Wye, with the festival just a stone's through away, bringing together a truckful of brilliant minds with expertise in poetry, fiction and more. Growing from a small literary affair in a pub garden, Hay Festival has become one of the world's largest of its kind, with 2023 set to be an exciting year!
---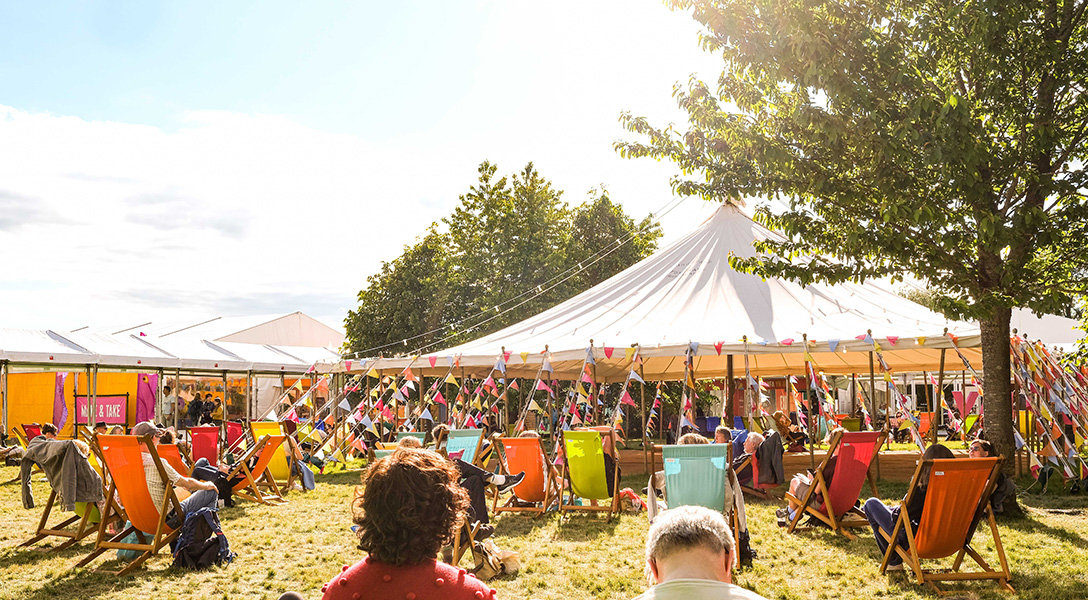 ---
Photo credit: Adam Tatton-Reid
---
Our Hay Festival Highlights
With philosophers, historians, comedians and musicians to see as well as authors, Hay Festival is fuel for the mind. We're spoilt for choice with the variety of immersive events and conversations to lose ourselves in, against the picturesque backdrop of the surrounding countryside. But, we've managed to whittle it down to a handful of favourites, so our weekend is all booked – pun intended!
Here are our top picks from the festival to give you a snapshot of what's to come at Hay, and how you can encompass the Barbour Way of Life at our first festival of the season.
---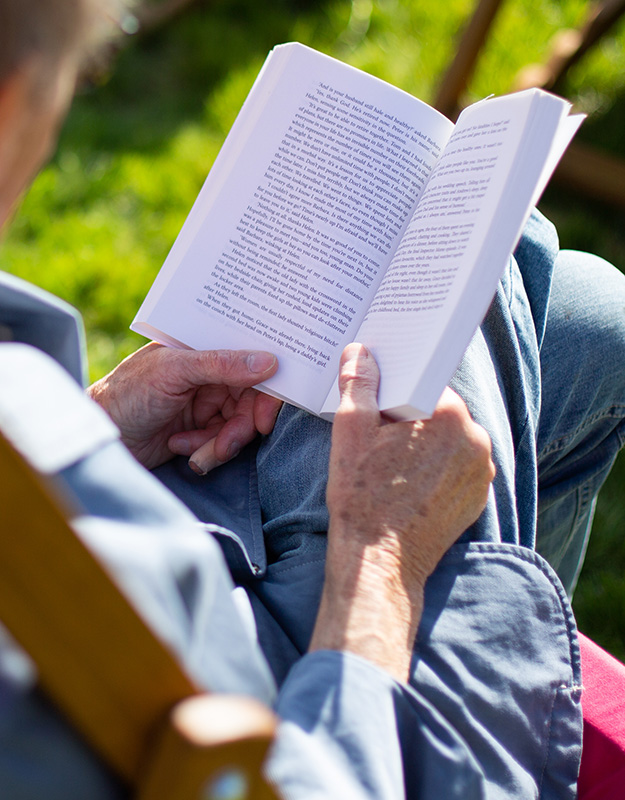 ---
Photo credit: Billie Charity
---
Family Flavour
#1 The World's Greatest Children's Books
Saturday 27 May 2023, 11.30am - Marquee
A session for the whole family to enjoy! BBC Culture brings together a panel of experts to discuss the findings of a new poll which looks into the best works of fiction for young people around the world. Not to be missed!
#2 JB Gill: Ace and the Animal Heroes
Saturday 27 May 2023, 1pm – Wye Stage
Pop singer turned farmer and author, JB Gill, chats about his book Ace and the Animal Heroes: The Big Farm Rescue. After moving his family to a farm in the Kent countryside, JB Gill brings us this animal adventure – so be sure to bring your little ones along.
#3 Rooted Forest School
Sunday 28 May 2023, 10am–11am - Wild Garden
Get crafty on your visit to Hay Festival with the Rooted Forest School for the family. Be sure to bring your Barbour wellies for a morning of crafts from natural materials foraged, top off with hot apple juice around the fire. Be sure to wrap up in your wet-weather gear as the rain won't stop this event!
Tickets are selling fast, but there are additional sessions on these dates: Sunday 28 May 2023, 4pm–5pm, Monday 29 May 2023, 4pm–5pm, Friday 2 June 2023, 4pm–5pm, Saturday 3 June 2023, 11.30am–12.30pm, Saturday 3 June 2023, 4pm–5pm.
---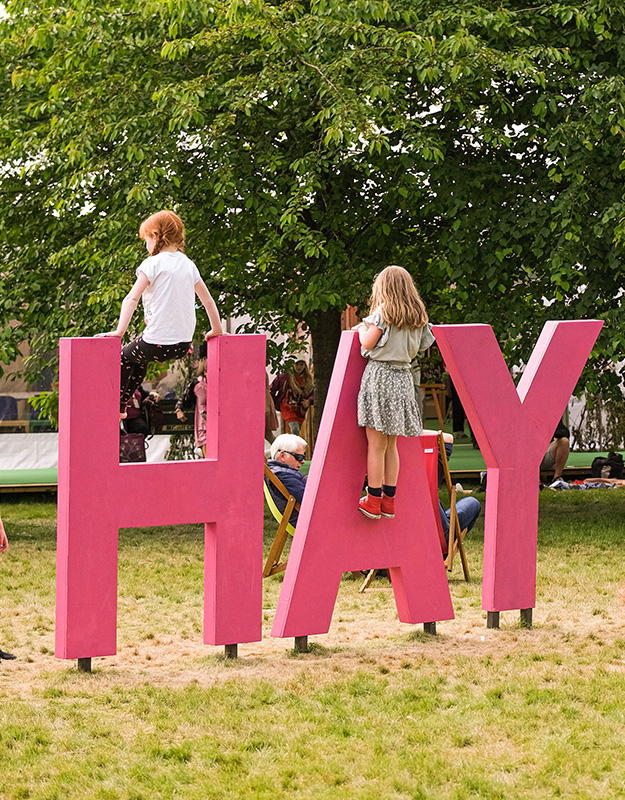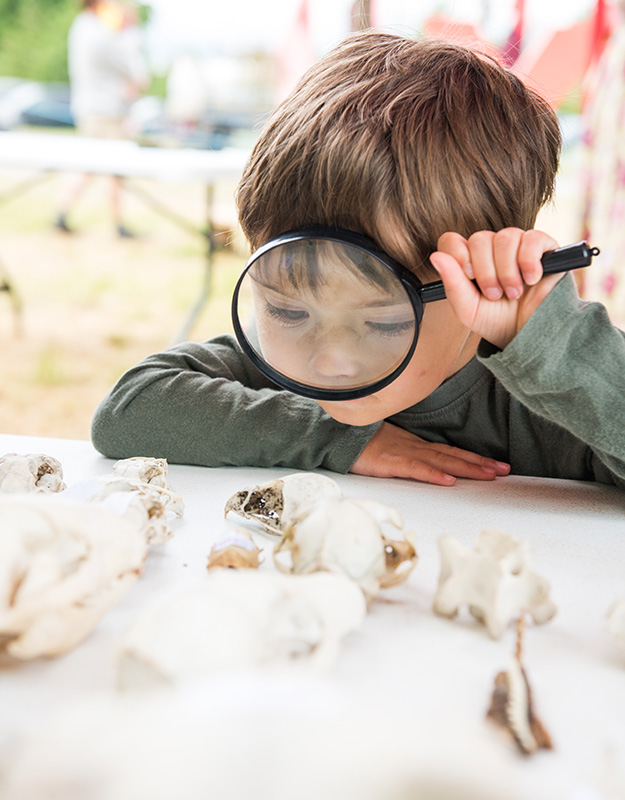 ---
Photo credit (in order): Adam Tatton-Reid, Iga Koncka
---
The Great Outdoors
#4 Maesllwch Farm Walk
Monday 29 May 2023, 9am–12.30pm - Meeting Place on Site
Sure to be a dairy good highlight of the festival, there are still tickets to explore Andrew and Rachel Giles' farm with local vet Barney Sampson and agronomist Jonathan Harrington. Get stuck in and help milk some of the cows, taste delicious samples of the dairy products, and learn from a local cheese maker, the art and science behind a cheese rind.
Llwynberried Farm Walk
Wednesday 31 May 2023, 9am–12.30pm - Meeting Place on Site
Alternatively, you can also enjoy the delights of farm life on this walk, featuring a traditional family farm, adapting to build a sustainable future for food production. Also led by local vet Barney Sampson and agronomist Jonathan Harrington.
#5 Wayfaring Walk: Ancient and Veteran Trees
Wednesday 31 May 2023, 10am–12.30pm - Meeting Place on Site
Live the Barbour Way of Life by getting back to nature at Hay Festival with this wayfaring walk. Guides from the Brecon Beacons National Park lead a gentle walk through the scenic countryside in Hay-on-Wye. With an array of beautiful ancient and veteran trees, it's a real treat for all outdoorsy types! Don't forget a trusty waxed Barbour jacket and wellie boots to prepare for the weather.
#6 Friends of the Upper Wye
Wednesday 31 May 2023, 2pm–4pm - Covered Area Opposite Food Hall
Free to drop in and witness – learn more about what can be done to restore the Upper Wye River to health with wild swimmer Angela Jones and other surprise guests including local scientists, farmers, poets and more.
#7 Tristan Gooley – How to Read a Tree
Monday 29 May 2023, 7pm - The Hive
A must-see at Hay Festival this year is the author of The Walker's Guide and How to Read Water, Tristan Gooley, an expert in the rare art of natural navigation. Learn how to discover the signs a tree can offer about its past and the landscape around it.
---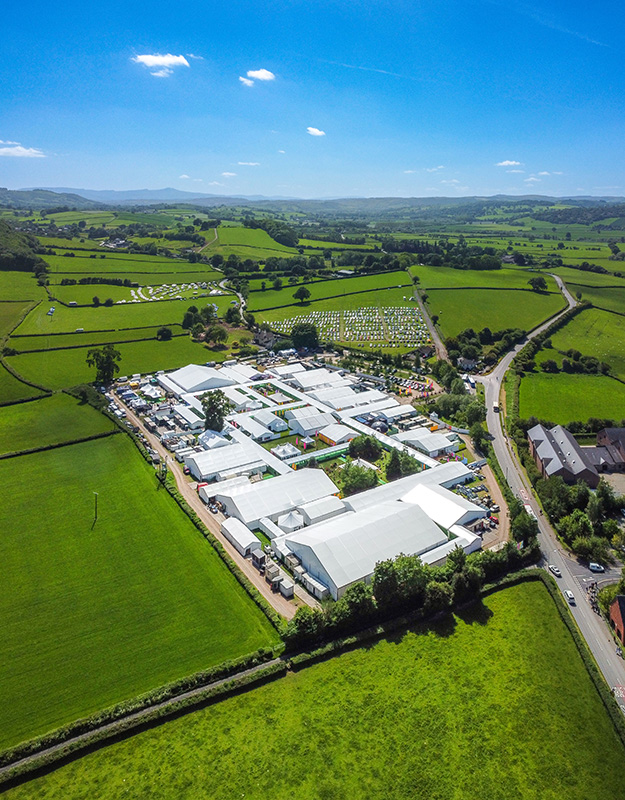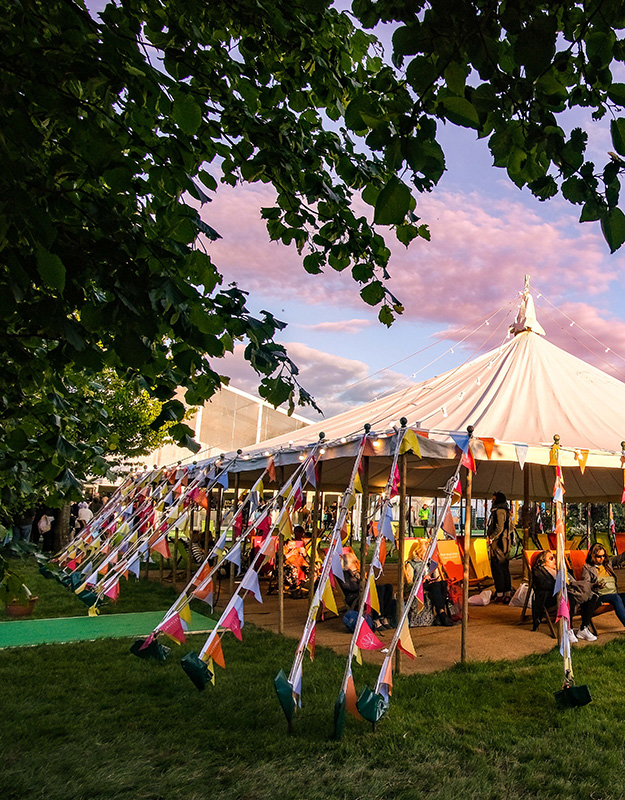 ---
Photo credit: Adam Tatton-Reid
---
Feed your mind
#8 Susie Dent talks to Natasha Knight
Wednesday 31 May 2023, 1pm - Baillie Gifford Stage
Words words and more words! Join Countdown's famous lexicographer Susie Dent as she shares her wisdom around words that can truly sum up the human experience and emotions. A real treat for Countdown and literature lovers alike!
#9 The Hay Writer's Live
Wednesday 31 May 2023, 8.30pm - Hwyl Stage
Get involved in the Hay Writer's Circle, a group who have been active in Hay for more than 40 years! Open to members and non-members, the group is involved in a variety of projects including work-in-progress workshops for long projects, annual competitions, and a partnership with a local primary school. Hear about their latest work at this special evening event.
#10 Eurovision Book Contest
Friday 2 June 2023, 8.30pm - Wye Stage
Hay Festival's take on the Eurovision celebrations! Join the fun as a panel of expert readers debate the greatest European literature published since Eurovision was born in 1956. With golden oldies and new recommendations, this is one not to be missed for all bibliophiles.
---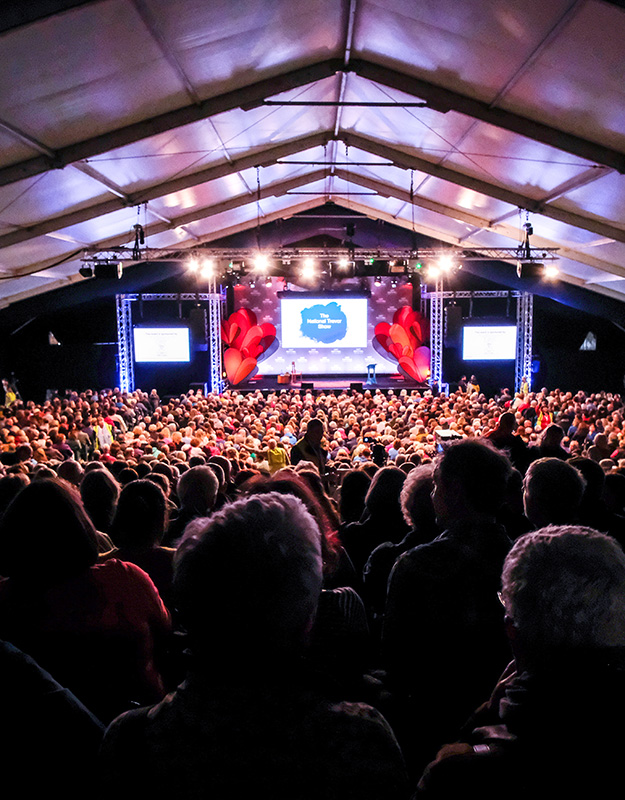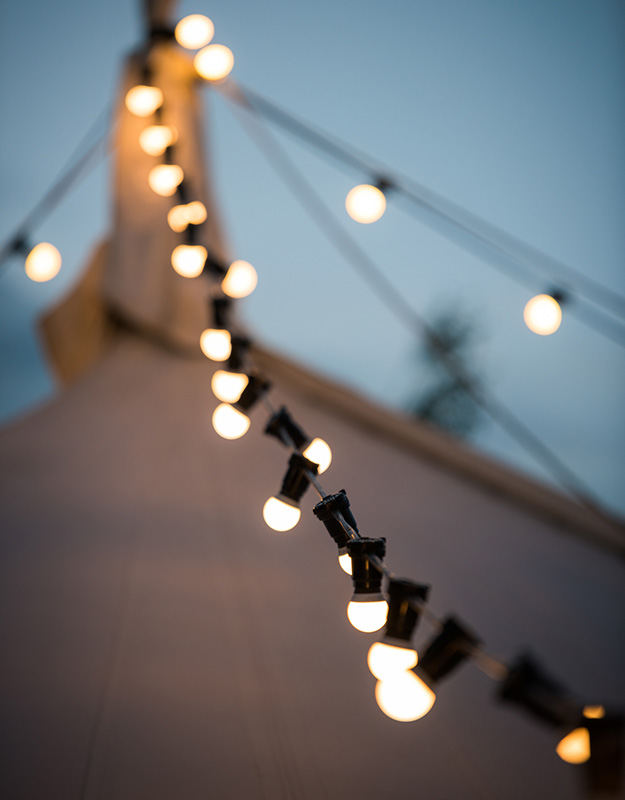 ---
Photo credit (right): Sam Hardwick
---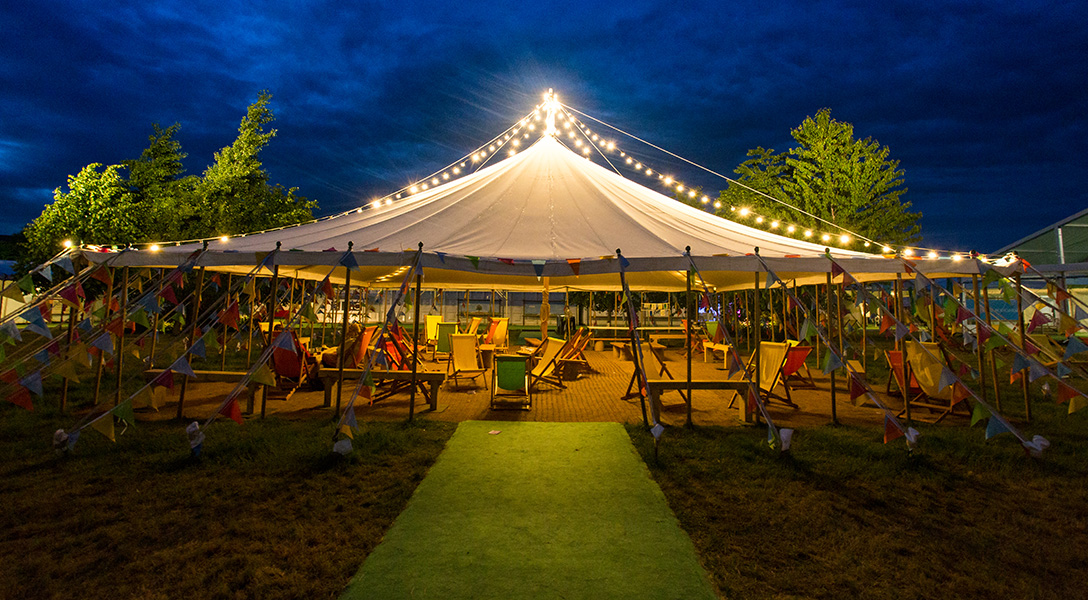 ---
---
---