Coastal: Dog-Friendly Cafés
#BarbourDogs
Autumn winter 2018
There's nothing better than sipping on a fresh, hot coffee before heading off for a long dog walk around the coast, or enjoying a refreshing drink and a local bite after a day on the beach. That's why we've sourced five fabulous dog-friendly spots around the British shores to take your furry friend this summer.
Holkham Beach Café, Norfolk.
The idyllic setting surrounding Holkham Beach Café is perfect for a leisurely stroll with your dog. Backed by mature pinewoods and just a stone's throw from stretches of unspoilt beach, this café is great to eat and drink together before heading off to explore more of the area. Whether you're dining al fresco on the sunny terrace or picnicking with your pooch on the beach, you can enjoy a range of Norfolk's best fresh local produce, including tasty seaside snacks and a variety of hot and cold drinks to eat in or take-away.
Your four-legged friend will be greeted with a warm welcome inside the café, as well as a free, self-service 'Wash 'n' Wag' dog wash which is perfect forcleaning down after a run on the beach or swim in the sea. They can even enjoy a drink from Berties Bark-up Bar – so you can relax and unwind together.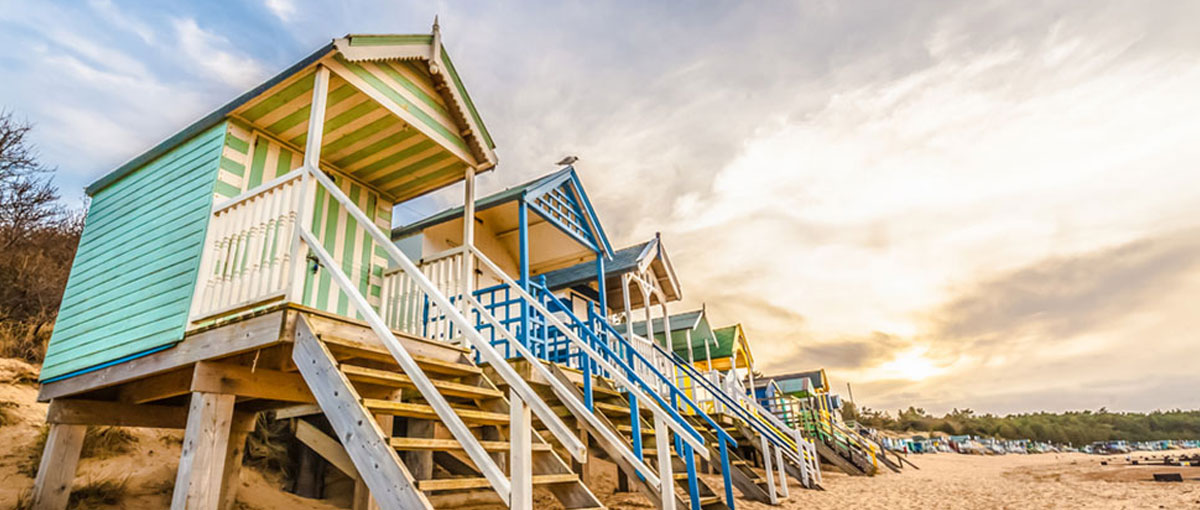 ---
Castaway Café, Northumberland.
This charming little stop-off is located right on the coastline, with spectacular views overlooking the Northumbrian seaside and shore.
Castaway Café offers the perfect blend of wholesome, locally-sourced and delicious food and drinks, as well as a collection of hot or refreshing drinks, in a cosy and quaint hideaway.
After exploring the surrounding area, enjoy the relaxing, friendly atmosphere while you tuck into a bite to eat.
Whether it's sweet baked goods or a wholesome lunch, the quality and freshness is hard to beat.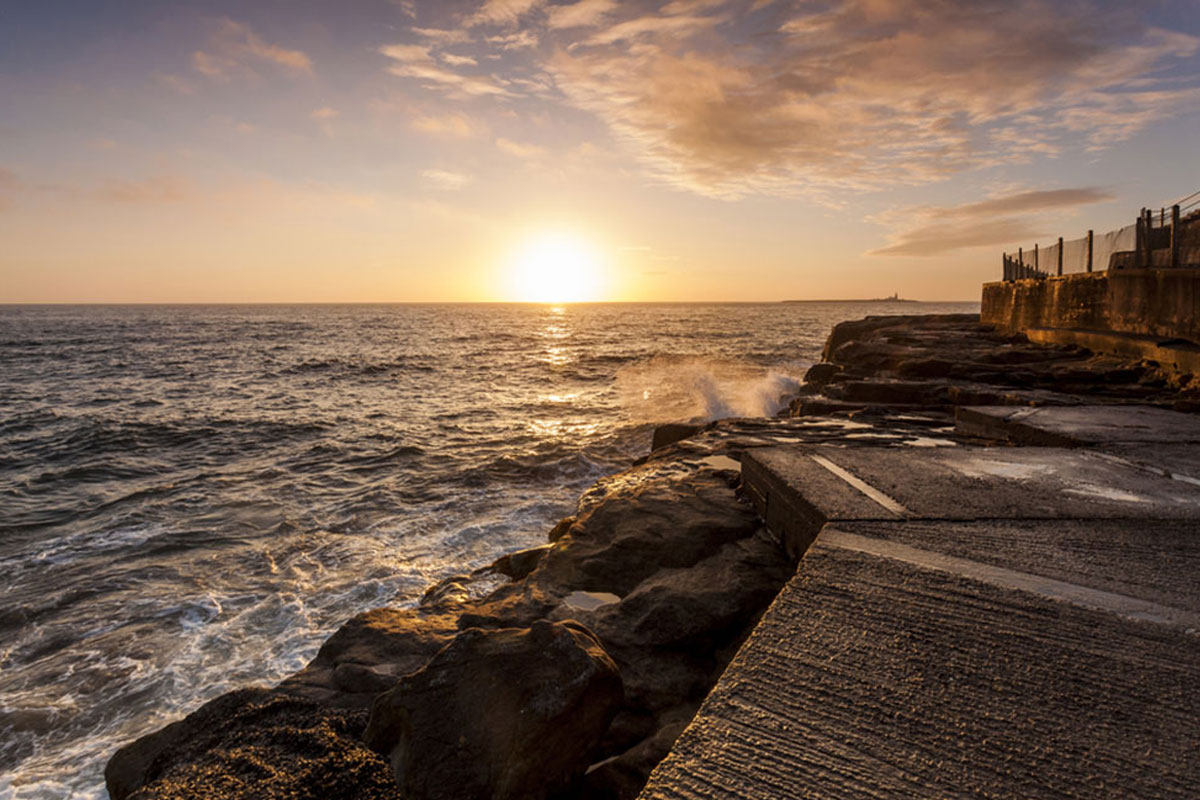 ---
ABOVE: northumbrian seaside
---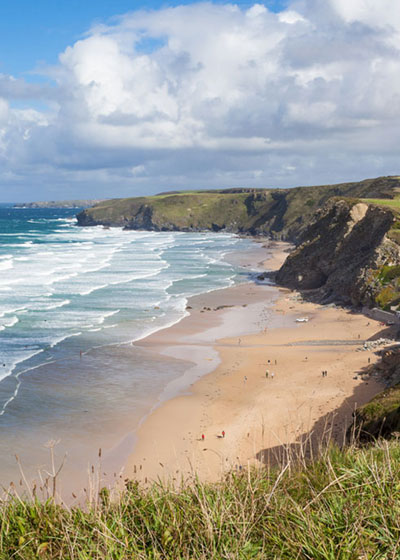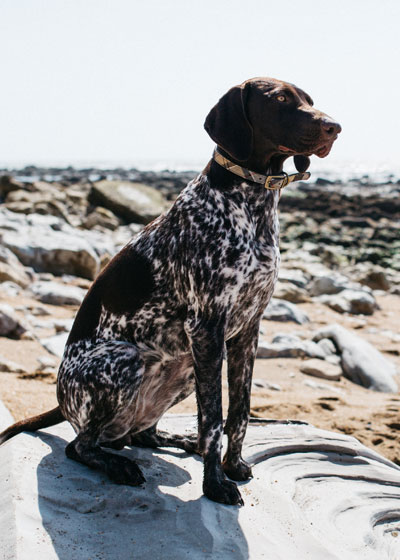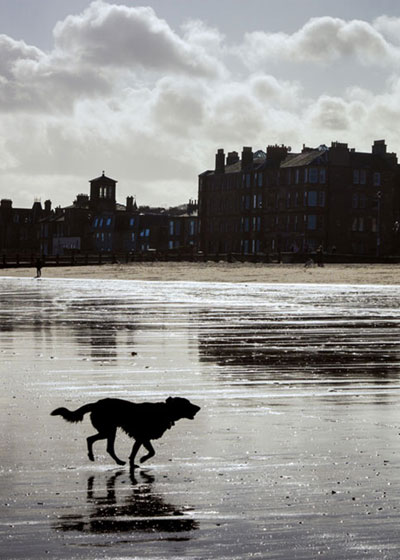 ABOVE: Barbour wool touch tartan
collar
Smugglers Inn, Osmington Mills.
Situated on the South West Coast Path in Dorset, Smugglers Inn sits along the cliff tops which overlook the stunning Isle of Portland. This quintessentially English country pub has a beautiful big garden and its very own stream outside which make it a glorious mid-point stop off in the summer.

The family-run inn's motto is that "all dogs are family too", and upon arrival, your four-legged friend will be offered a tub of delicious doggy Ice Cream to enjoy on a hot day. Perfect for starting or ending a scenic coastal hike, the long-distance footpath and National Trail circles the inn, stretching for an expansive 630 miles along the coasts of Devon and Cornwall, all the way to Poole Harbour.

The pub offers a detailed walking guide which you can find on their website. This delightful. scenic walk will take you along the South West coast path to Ringstead, where you can enjoy wonderful sea views before heading inland and over chalk downs
back to the pub for a much-deserved bite to eat.
Watergate Bay, Cornwall.
Open for breakfast, lunch and dinner, The Beach Hut is known as one of Cornwall's best beach hangouts.
You and your dog can walk straight from the sand to the table of this seaside café, no matter what time of year.

There's no seasonal ban on the two-mile stretch of beach that cradle the café, so your canine companion can play around the sandy playground, studded with rock pools, before joining you in The Beach Hut or Living Space. Depending on whether you're relaxing with a coffee among the hustle of beach life or dining while the sun goes down, there's a space to suit your every need.
Surrounding the café are several pet-friendly beaches, including the quiet and secluded Mawgan Porth, the expansive Porthkidney Beach, Prussia Cove or Lantic Bay which is perfect for those more energetic dogs! Here you can access is a mile-long walk with a steep cliff descent with beautiful views of Pencarrow Head.
Café Miro, Portobello.
Café Miro is a unique brunch and lunch spot, located on the Promenade in Portobello, Edinburgh. All of Miro's food and drink is fresh and locally-sourced, with plenty of choices for both you and your pooches needs.

Well-known for being one of the most dog-friendly spots in Edinburgh, the café sits right on the edge of Portobello Beach.
Whether it's morning, noon or night, you can stroll along Edinburgh's stunning seaside, splash around in the sea or take in the beautiful sunsets that fall across the horizon.
Portobello's sprawling sandy beach, long promenade and public parks are guaranteed to set your dog's tail wagging.
Plus, if you want to spoil your pooch, there's a local dog-grooming salon and Harry's Treats, a bakery made just for dogs!
Your dog will be fussed over by the owners and guests, with free doggy treats and lots of water brought right to their paws.
Relax and listen to the roll of the tide and the sound of gulls overhead, as you soak up the afternoon sun from the comfort of the outdoor patio.

Discover Coastal here.
---
Discover your perfect style...