Barbour Life - Nina Planck
#BarbourWayOfLife
autumn winter 2018 
#BarbourLife celebrates the people who live a Barbour Way of Life, and for our December instalment, we met up with Nina Planck.
You grew up on a farm in Virginia, USA, so food and produce must have played a big part in your upbringing. What was it like growing up on the farm? What kind of meals did you have?
Farm work is year-round. I spent hours in the greenhouse with my mother, planting and transplanting little green seedlings. In the hot summer, we hoed long pumpkin rows, mulched tomatoes with sticky straw, and picked hundreds of baskets of zucchini, peppers, lettuce, beans, and melons for farmers' markets in and near Washington, D.C. I loved the early morning sweet corn pick: you'd come back drenched with dew, smelling almost sickly sweet. On the day Princess Diana was married, I raced home from the corn pick to watch on our black and white TV. In late morning, after the corn pick, we'd have breakfast: fried eggs and fresh sweet corn. We ate vegetables at every meal: lots of tomato sandwiches with mayonnaise. Only later did I realize just how many hundreds of dollars of luxury items, such as blueberries and basil and tomatoes, we ate. In May and June, my mother made wonderful strawberry shortcake.
When or where did your interest in food come from, and was there a specific point in your life when you decided you'd like to pursue a career in it?
My brother and I each had a night to cook, from the age of 10 or so, so I learned to cook early, but I was not a very good cook. My mother used a few of her own type-written recipes but didn't really use cookbooks. So when I was 18 and left home, I bought cookbooks. Martha Stewart's Quick Cook Menus blew my mind. There were 52 seasonal dinners, including sides and desserts, and all the recipes worked. Classics I learned from The Joy of Cooking. Once I moved to London, in my twenties, I fell hard for unpretentious, modern British food thanks to cooks like Nigel Slater, the River Café folks, and Hugh Fearnley-Whittingstall. I had absolutely no idea I would work in food. I wanted to be a journalist or senator.
What is the meaning of 'real food' to you?
Real food is old and traditional. It's the food humans have eaten for a long time and it's raised, processed, and cooked in the traditional manner. In 2006, I wrote Real Food: What to Eat and Why, to liberate other misguided eaters. All the science is there. Now I'd call myself a conscientious carnivore or moderate omnivore. I'm not afraid of food. I'm free.
You founded the incredibly popular London Farmers' Markets. How did that come about? For people who haven't been to them, what can they expect to see?
In London in 1996, I was homesick for local food. I bought a guide to London markets. I found spice markets and antiques and shabby organic food stalls, but nothing like what I wanted: fresh, vibrant farmers' markets brimming with farmers and bakers and plant folks who'd brought their foods straight to market, no middleman. 
Eventually I met the wonderfully named Mr. Oldschool, who owned Camden Passage in Islington, where I lived. His famous antique market was open Saturday, and he was willing to rent me the pitch on Sundays for 100 pounds a week. I found 14 farmers to take a chance on my little unknown four-hour market. It rained on the first day, but the place was mobbed. There's a picture of me buying the last carrot. Three months later, we opened Notting Hill and Swiss Cottage. I've never had so much fun as I did in those first years opening markets. I loved the farmers and other food makers, I loved their stories, I loved visiting farms, and I loved looking for sites in new neighborhoods. And I ate very well. Today we have about two dozen markets all over London. You'll find beautiful produce, gorgeous meat, fresh seafood, fine cheese, groovy fermented stuff, raw milk, wine, beer, cider, and more – all sold by the producer. But be prepared: markets are only open for four hours, so the farmers can get home again. Farming is a lot of work.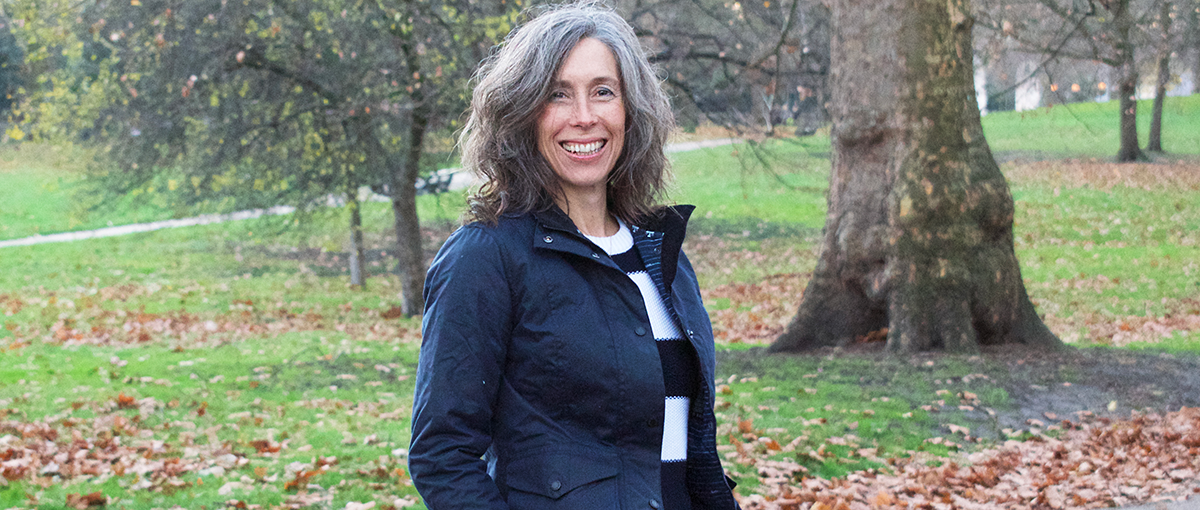 ---
What is your favourite winter warming dish?
We finally mastered the intimidating spit roaster in our oven. We can jam two chickens on it. I first saw those rotisserie chicken wagons at the markets in Brussels, where I lived before London. Now I get it: with rotisserie, all the skin gets crispy, and all the meat is moist. My other favorite winter dishes are Bolognese with lots of crème fraiche and Parmigiano, and beef burgundy with mash. And I love all my chicken soups, whatever's in them.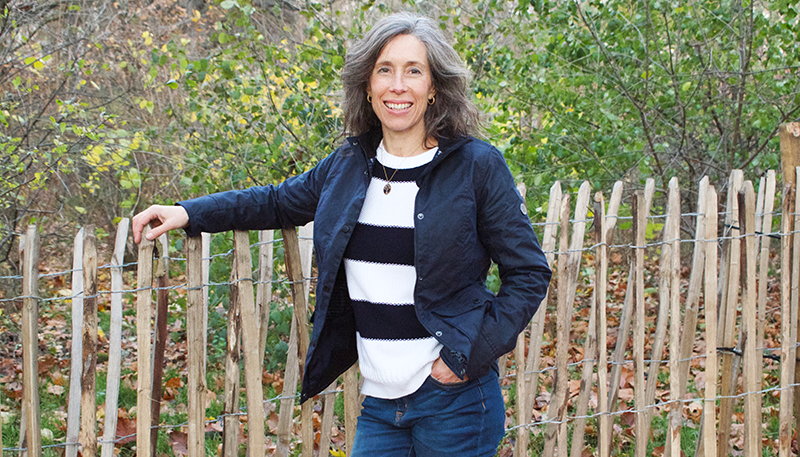 ---
---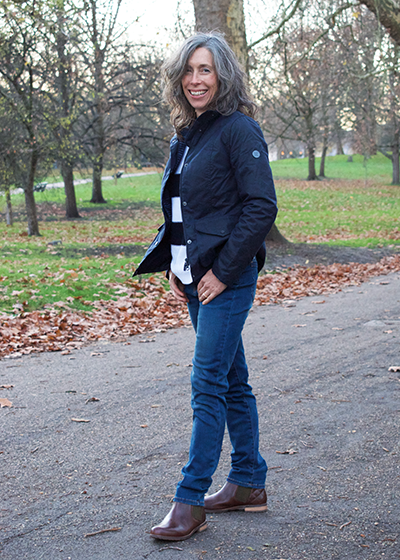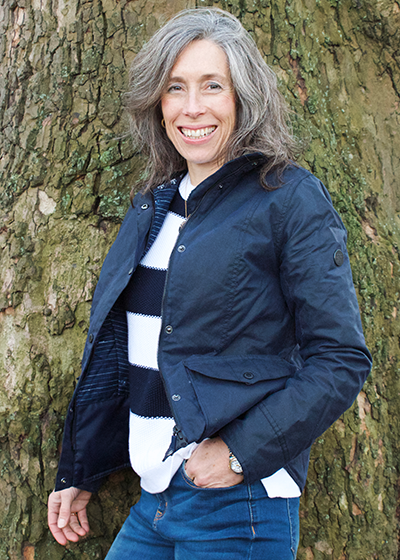 You're now based in New York, 'the city that never sleeps'. Where do you go to escape from the hustle and bustle of city life, and what do you enjoy doing to unwind and enjoy the simpler things?
I married a cheesemonger, the owner of the oldest cheese shop in New York City. So we live with our three children and mutt Rocky in the city that never sleeps. But we sleep. We go to the theater or hear live music or have dinner out once a week, but I've always been early to bed. Last year, Rob sold Murray's, so now he's usually padding around the house playing guitar or writing a new tune on the piano. We split the shopping and cooking: he's great with breakfast, brunch, and applying fire to meat, while I cook the vegetables and main dishes and keep the chocolate box well-stocked. We shop in the typical Greenwich Village fashion: bread, here, cheese there. The famous Union Square Greenmarket (which I used to run) is a short walk away, so we have plenty of fresh produce, but the meat and dairy are still better at our London markets. On the weekends, we take a short drive to a pretty colonial area of New Jersey, where we have an old farmhouse - and good farms and markets.
Christmas is coming up - what is Christmas Dinner like at the Planck household? Do you have any special Christmas food traditions or special dishes that make an appearance in the Christmas season?
Evergreens and organic candy canes and too many gifts on December 25. (Make no mistake, the children are just as primed for 8 nights of Hanukkah candles and gifts and chocolate gelt.) But there's no special Christmas menu. We like extravagant cuts of red meat, like prime rib roast, but we have promised ourselves that on a day when people are travelling to us, we serve something simple, like meats and cheeses, or sausages with peppers and onions – very New York/New Jersey Italian. We've had too many stressful afternoons worrying over drying-out or too-rare meat while we try to talk a woods walk, or open presents, or wait to hear from relatives on the road. I just hate stress around food. Everyone can feel it.
You're a big Barbour fan – what are your first memories of the brand? Do you have any special stories about your first jacket and the role it's played in your life?
I wear two Barbour jackets. The first, the classic loose-fitting olive number, with a draw string on the inside to keep out the chill, I bought in the Cotswolds about twenty years ago. My parents were visiting from Virginia and it was wet. I went to an agricultural supply store asking for a waterproof jacket I could wear in all seasons that would resist scratchy things, like twigs and briars, and might be roomy enough to go over a wooly jumper on cold walks. It would have pockets and be comfortable and durable. I'll never forget the man in the shop telling me, "I know just the thing," in that confident cheery way of British country people, and when he brought it, it was indeed perfect. I had never heard of Barbour. It was exactly what I needed, and I assumed, ordinary. Only later, back in London, did I see the jacket in places like Knightsbridge (where I was very much an outsider). I then became shy about the jacket, fearing it was some kind of statement. When I needed a trim, fitter waterproof for the city, I bought a navy blue Barbour trench, lined with the union jack, and with a fluffy local-from-New Jersey Alpaca hat on my head, I'm warm, dry, and happy.
What would we find in the pockets of your Barbour Jacket?
Unglamorous, but there's always a lip balm and a plastic bag in the pocket of my country Barbour. My lips get dry year-round. And the bag is for trash when we're on a walk. I hate to walk past litter in my own woods, or in a state nature preserve, or anywhere. With the bailer twine, I can easily grasp the zipper even when wearing gloves.
My new project, Hidden Roots, brings women together, face to face, in small circles for authentic storytelling. Like the trees of mature forests, which communicate with each other (within and across species), we are all connected by hidden roots. And unless we sit down to speak freely and listen deeply, we overlook those connections.
Learn more about the #BarbourWayOfLife here.
---
Discover your perfect style...