Barbour @ the 2017 New York Tartan Day Parade
Tartan Day Parade
3rd april 2017
Last April, we celebrated the Annual Tartan Day Parade held in New York City. In celebration of our Scottish heritage, we'll be showing our support again this year on Saturday the 8th of April 2017, as the Official Platinum Sponsor and exclusive outfitter of contemporary clothing, accessories and dog accessories.
In addition to being Platinum Sponsor of the Parade, we're once again sponsor of the Barbour Tartan Dog Pack of Scotties and West Highland Terriers - one of the most popular elements of the Parade.
National Tartan Day was declared in 1998 as the official day to recognize the contributions made by Scottish Americans to the United States. In 1999, two pipe bands and a small but enthusiastic group of Scottish Americans marched from the British Consulate to the United Nations. Nineteen years later, the Parade will include hundreds of pipers, as well as thousands of marchers and onlookers cheering from the side-lines. 
During the 19th Annual Tartan Day Parade, we'll be getting close to our Scottish roots by having a major presence throughout the weekend's events. As part of the parade, we'll be outfitting select 
#BarbourDogs
 in coats that remain true to our classic tartan design.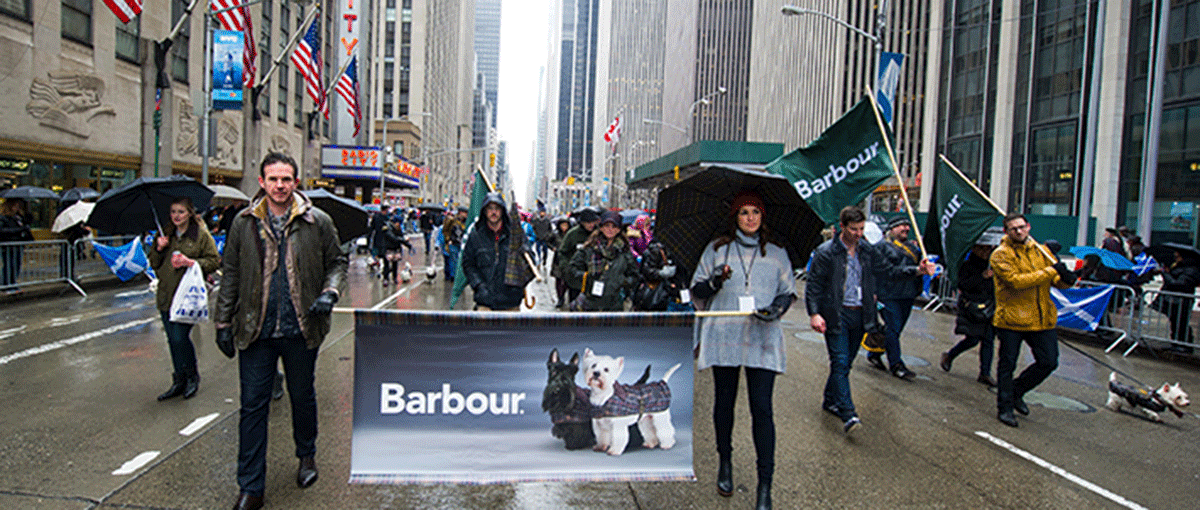 ---
"On behalf of the Tartan Day Committee, we are delighted that Barbour is joining us again as the Platinum Sponsor this year," said Kyle Dawson, president, National Tartan Day New York Committee. 
"Having Barbour on board as a sponsor is becoming second nature to us. We share our common roots with Scotland and are very proud to share this parade with them. Of course, what Tartan Day would be complete without the Scotties and Westies who will certainly look adorable in their Barbour coats."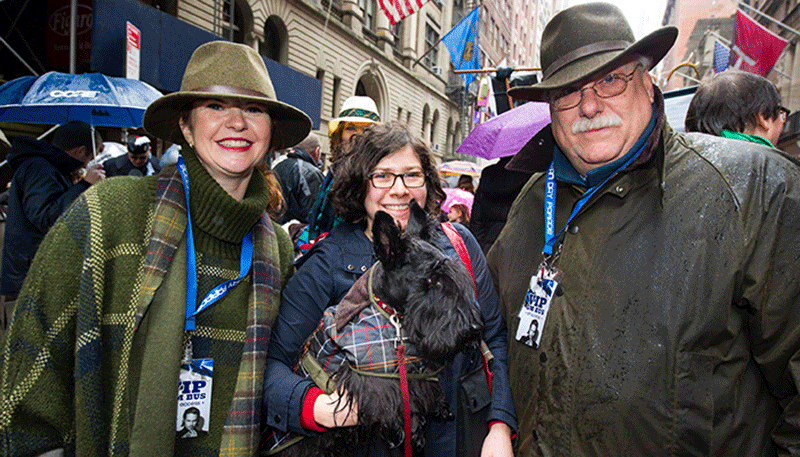 ---
ABOVE:
Helen Barbour, Vice Chairman of J. Barbour & Sons, Ltd (Left) & Tom Hooven, General Manager Barbour Inc (Right)
---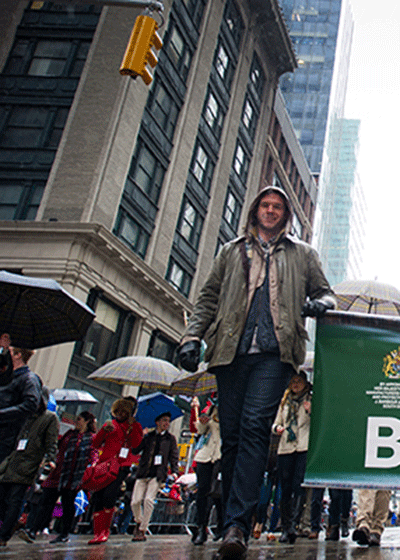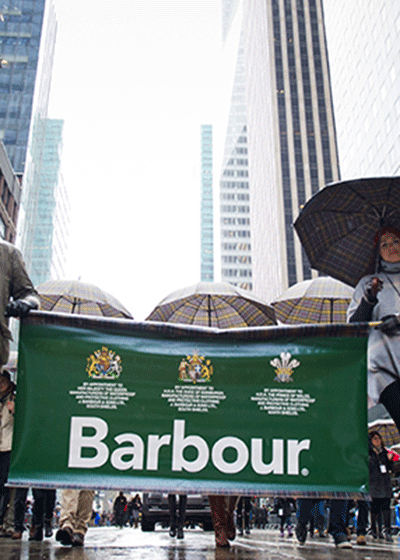 Prior to the parade, Helen Barbour, Vice Chairman of J. Barbour & Sons, Ltd., South Shields England, and Tom Hooven, General Manager Barbour Inc., North America will judge the Tartan Dog pack, made up of Scottish and West Highland Terrier dogs, in three categories including "Best Scottie," "Best West Highland Terrier" and "Best Overall," and award prizes to both dogs and their owners.
Amongst the celebrations will be our 
#BarbourPeople
 team capturing your best street style, so make sure you're seen wearing your Barbour jackets, knitwear and scarves for a chance of winning a free jacket at the end of the month!
---
Discover your perfect style...