AW18 Coastal Collection: Meet Jess Ann Kirby
Coastal Collection
autumn winter 2018
We caught up with Jess Ann Kirby, of New England based blog Jess Ann Kirby, where she shares everything from travel to fashion.
Our Autum/Winter 18 Coastal Collection perfectly complinments Jess' coastal lifestyle, and is ideal attire for coastal walks with her Barbour Dogs, Nora and Fuji. Discover how Jess styles the range for exploring coastal regions, and hear more about her travelling experiences...
We love following along on your travel adventures, but also you do a great job of exploring your own city on your blog and social channels. Tell us about your ideal Summer day in Newport. 
It would start walking our dogs at the beach near our house. Definitely some time at the beach and surfing if there were waves or taking the stand-up paddle boards out. Lunch outside at Castle Hill and then a stroll along the Cliff Walk. Cocktails on the water and watching the sunset, Fort Adams is one of our favorite spots to set up a picnic and watch the sun go down with the bridge in the background.
If someone who had never been to Newport asked you for recommendations, what would your must-visit places be?
The Cliff Walk is always my number one recommendation. I grew up here and have lived here for most of my life, and I still am blown away every time I go, it's just so stunningly beautiful and special. I think the mansions are also a must because it tells such a unique story about the history of Newport, I really love Rough Point because Doris Duke has such a fascinating story. You have to get out on the water, our friends own a yacht charter business where they take people out on their restored Antique Yacht Temma, it's such a great way to see Newport.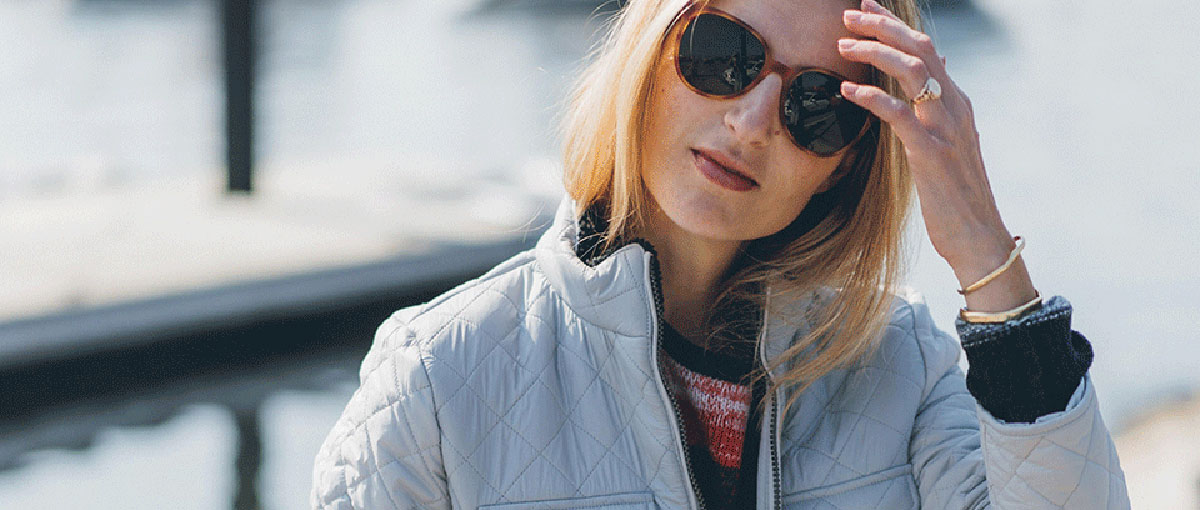 ---
Tell us about some of your favorite summer memories. 
Growing up here as a kid we spent our days at the beach. I am from a really big family so there'd be tons of us hanging out playing, surfing, exploring all day. We'd spend a lot of time out on our boat fishing and take day trips out to Block Island. Watching sunsets on the water is just magical. We still have epic beach days hanging out until the sun goes down.
Where are your favorite places to travel in the summer?  We don't really like to travel far in the summer because it's one of our favorite seasons to spend here. We usually stay local and do day trips to places like Block Island, Bristol and Little Compton.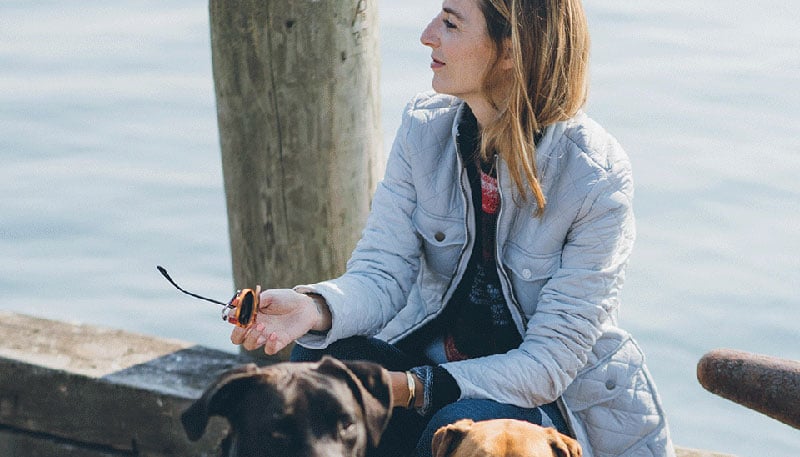 ---
---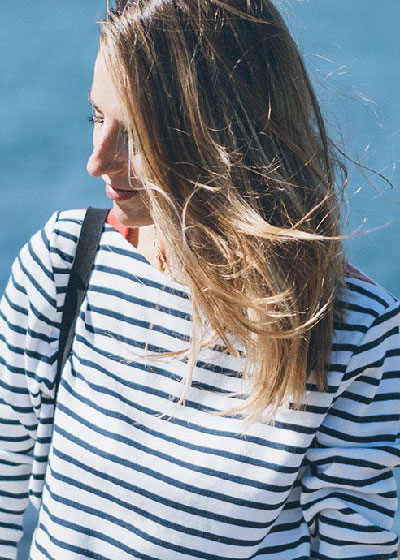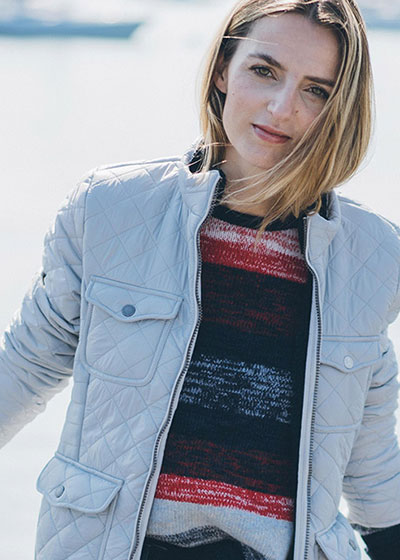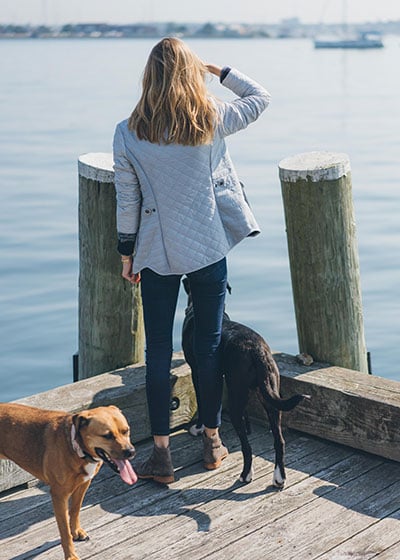 Tell us about your first, or most favorite, Barbour experience.
I'll never forget getting my first Barbour jacket, the Beadnell. It was a gift from my boyfriend and is still hands down one of the absolute favorite things in my wardrobe. It's such a classic.
What's your favorite piece from the Coastal collection? Why? How do you style it for Newport living?
Probably the Barbour Formby quilted jacket. I'm always cold, and Newport nights can be chilly, even in the summer. It's perfect for layering especially if you're on the water. I love it in the grey color too because it's a great neutral that goes with anything and everything in your wardrobe.
 What could we find in the pocket of your Barbour jacket?
Shells and rocks (I always collect them when I'm at the beach), dog treats, and my phone, always my phone.
What would you say is the most inspiring place you've visited? What impression has it made on you?
It's hard to pick just one, but we recently went to Ireland and I just absolutely fell in love with everything about it. Everywhere you turn looks like a scene out of a movie. The landscapes are breathtaking and it's such an easy place to just explore with no agenda. What really makes it special are the people. Everyone makes you feel so welcome. We already planned a trip back for our birthdays this December.
Discover the AW18 Women's Coastal collection, coming soon to Nordstrom.
---