125 Years Employee Stories: Colin Brown
Colin Brown
Spring summer 2019
To celebrate #Barbour125Years we are talking to employees to discover their fondest memories about working with us, how they live a Barbour Way of Life, and why they are proud to be a part of our special anniversary.
We caught up with our Area Visual Merchandiser, Colin Brown to hear about why he is proud to be a part of our milestone achievement and how the countryside inspires his artwork.
"I started as an Area Visual Merchandiser at Barbour in 2011 (7years ago) and I still remember being shown round the stores and showrooms on my first day. I just remember being so impressed by the size and diversity of the locations we were in.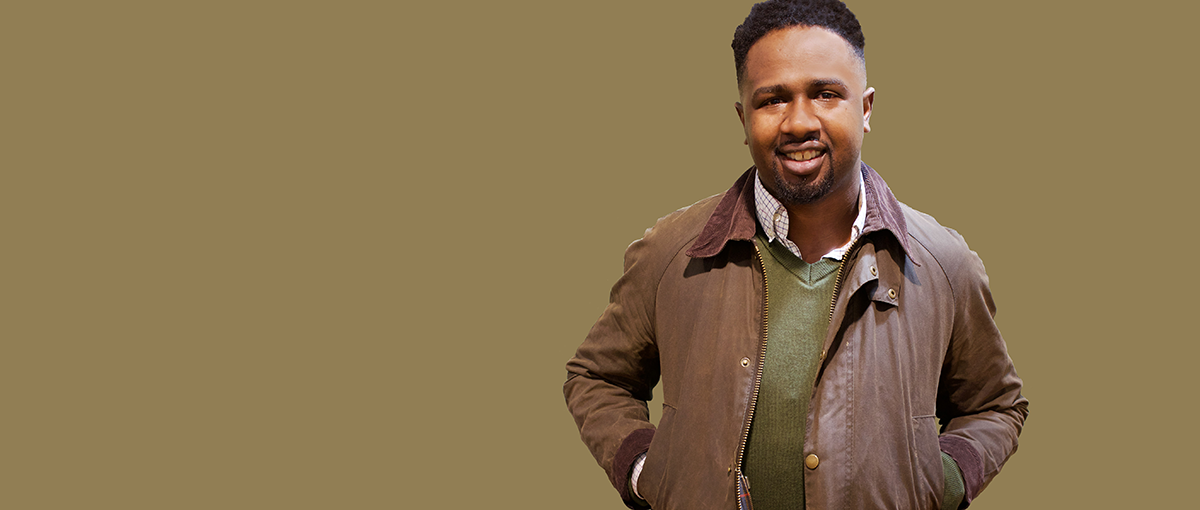 ---
I look after the Visual Merchandising for the North of the UK and Scotland where I have multiple responsibilities such as hands-on Visual Merchandising training, showroom set-ups and guidelines. Setting up the shop fit for the Edinburgh store last year has to be a highlight for me. The store is absolutely stunning, demonstrating how incredible we are as a British brand.
Since I have started, the most significant change has to be the separation of Barbour and Barbour International. Having Barbour International as a sub-brand, allows both brands to have a greater sense of identity.
This has also allowed us to channel our creativity when styling and merchandising our stores. There are also more capsules such as The Shirt Department which wasn't here 7 years ago.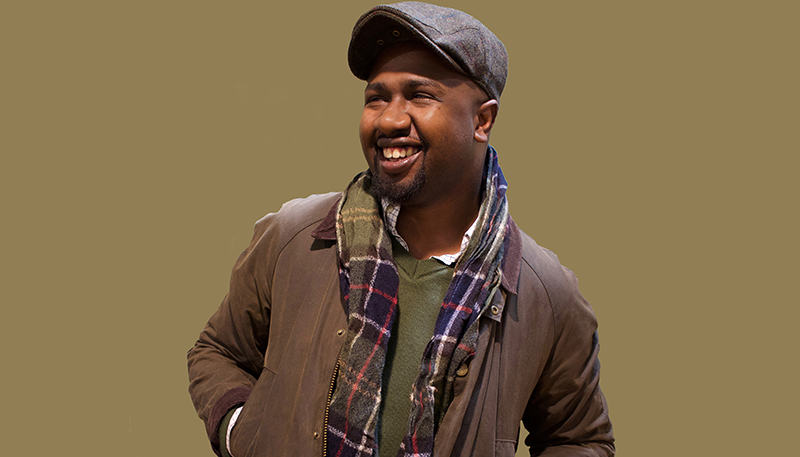 ---
---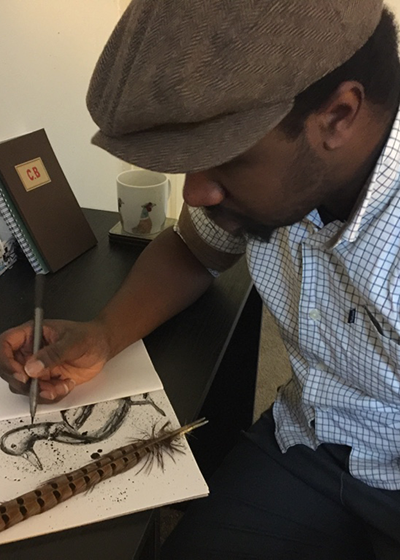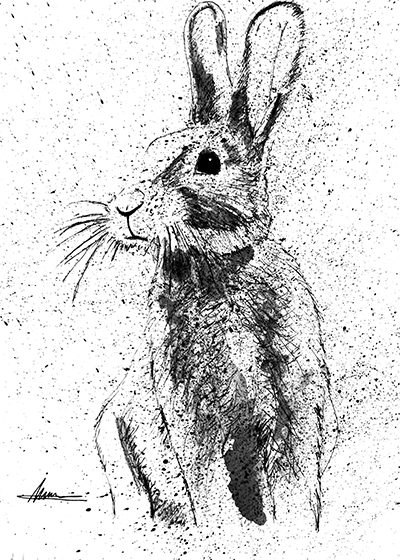 Another big achievement I think for Barbour is that we are no longer known as just a 'jacket brand', we are known as a lifestyle brand which was one of our main objectives when I first started 7 years ago. So, it is so rewarding to see that we have now achieved that. The main achievement right now is celebrating 125 years! What makes me proud of being a part of Barbour's 125 year history, is that fact I have seen the company grow over the years and I have essentially played a part in its development. I'm so proud of this brand, I love how we never shy away from our impressive family heritage.
Working for Barbour is definitely reflected within my lifestyle. Outside of work I am an artist and my artwork draw's inspiration from the countryside that surrounds me. I have farm animals including ducks and chickens, so I wear my Barbour Bedale Wax Jacket and Barbour Tempest Wellies all the time."
Discover more about Barbour 125 years here and see Colin's artwork here.
---
Discover your perfect style...