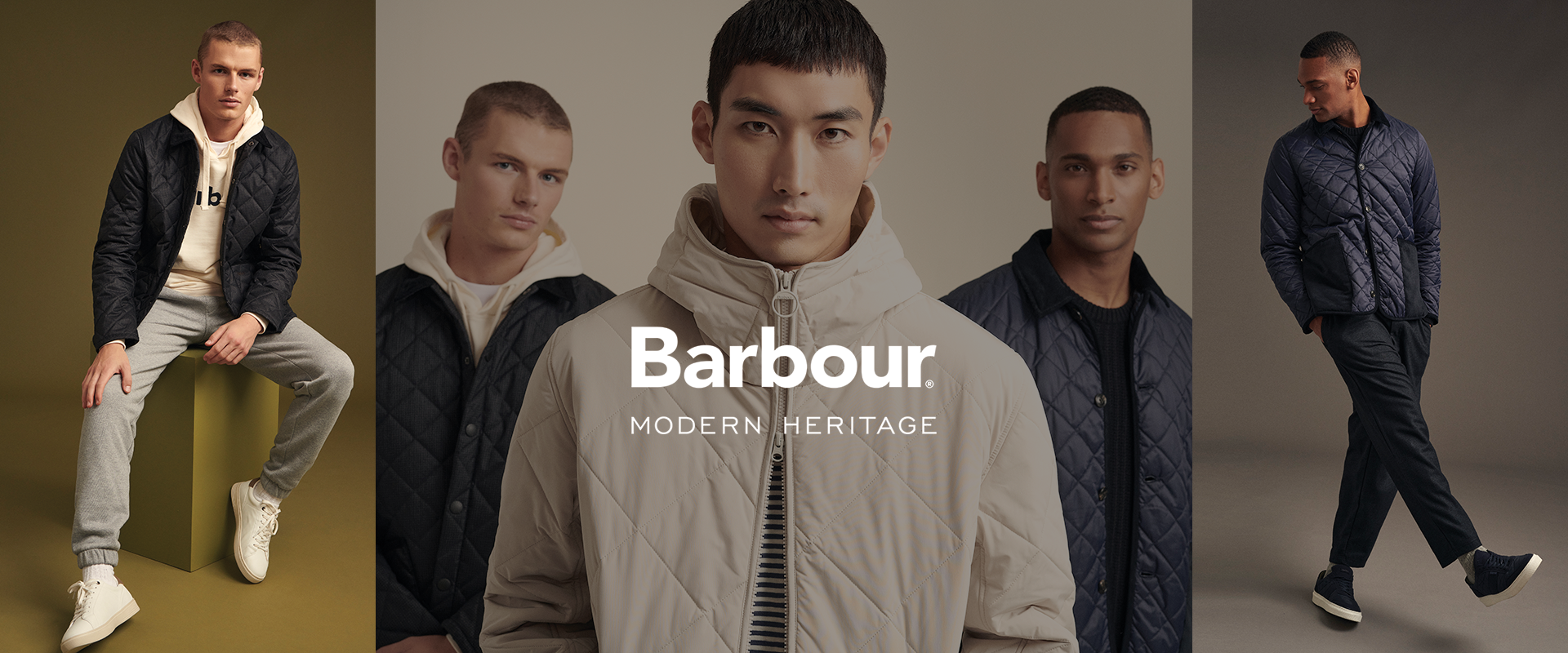 ---
MEN'S MODERN HERITAGE
DISCOVER BOX QUILTING
Steeped in Barbour's rich heritage, the men's Modern Heritage collection is a contemporary take on classic Barbour, drawing upon the colours of the Scottish landscape tying back to our roots.
Classic box quilts in new modern silhouettes are at the heart of this collection, which builds a bridge between the old and the new, where traditional quilting and tartan meet contemporary styling.
---
From our country quilt beginnings, this warm yet lightweight jacket style has been a part of our brand DNA since the launch of our famous Liddesdale jacket in 1979, originally known as the Countryman.
The instantly recognisable box-stitching is reinvented for the modern man, with a selection of effortlessly stylish quilts that maintain classic Barbour elements. Shop the collection of box quilts below or the full Modern Heritage collection to layer up for the autumn-winter season.
---
---
AS STYLED BY
BEN JAMES
@ben_jjames
---
---
---
---
GURJ SOHANPAL
@gurjsohanpal
---
---
---

---
SEASONAL LAYERING
Autumn layering that exudes sophisticated, effortless style is weaved throughout the Modern Heritage collection, where box quilts join a selection of classic tartan shirts, polos, knits and tees.
See some of our top picks below to upgrade your wardrobe this season.
---
---
---
DISCOVER THE FULL MENSWEAR COLLECTION
---