Women's Tartan SS19: Meet Courtney Halverson
Women's Tartan: Courtney Halverson
spring summer 2019
In celebration of our SS19 Women's Tartan Collection available at Saks Fifth Avenue, we caught up with Courtney Halverson, actor and founder of popular blog 'Pretty Little Fawn', to learn more about her favorites from this season's collection, travelling and inspiration for her blog...
What inspires you creatively, both on your blog and as an actor?
I think in both my career as an actor and as a blogger, I'm inspired by the past. In terms of my blog, a lot of my style references are from vintage sources. I get a lot of inspiration from looking at vintage magazines, from styling secondhand pieces and vintage items in with my current clothing. I love to look at silhouettes from the 60s and even further back and try to find ways to bring them into a modern wardrobe. I also love watching old movies and TV shows to get wardrobe inspiration, and in doing that I'm often inspired as an actor as well. I think there are some really great classic performances and films that have shaped some of my current projects. For instance, I had a film come out just last month that I watched Rosemary's Baby to prepare for. I spend a lot of time immersed in the past, I guess.
What is your go-to location, in LA or elsewhere, when you need a change of pace?
I love leaving the city to find inspiration, so I often take small weekend trips outside of LA. My husband and I have a van from the 70s that we take on road trips and camping, so we're either headed to the desert, the mountains, or the coast for a little time to disconnect. Balancing both parts of my career as an actor and a blogger means I spend a lot of time either on my computer writing or else studying scripts for auditions. Having some time in nature to sort of do nothing is what I look forward to after a hectic week.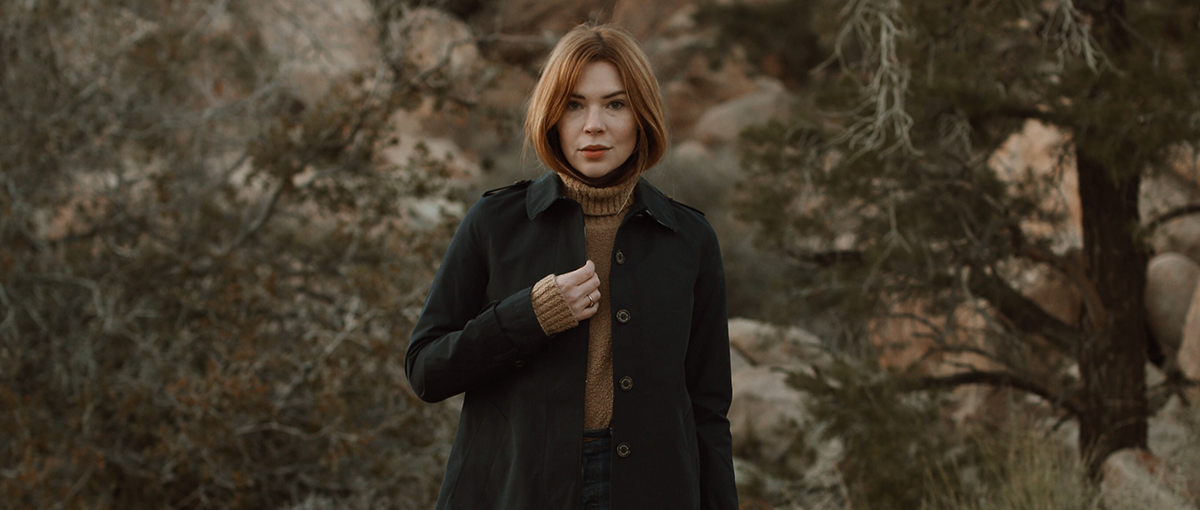 ---
What would be the trip of a lifetime for you?
I absolutely love to travel, and have been really lucky to get to do a lot of it as part of my blog recently. I never imagined I would get to see as much of the world as I have, but I'm always wanting to see more. The trip of a lifetime for me would have to be spending several months abroad in Europe. I'd love to be able to visit a new country every week or so, and to take a long time to do it. Because I have so many commitments in LA, we typically can only leave for a week or two at a time. To be able to spend 3 months abroad would be the dream for me!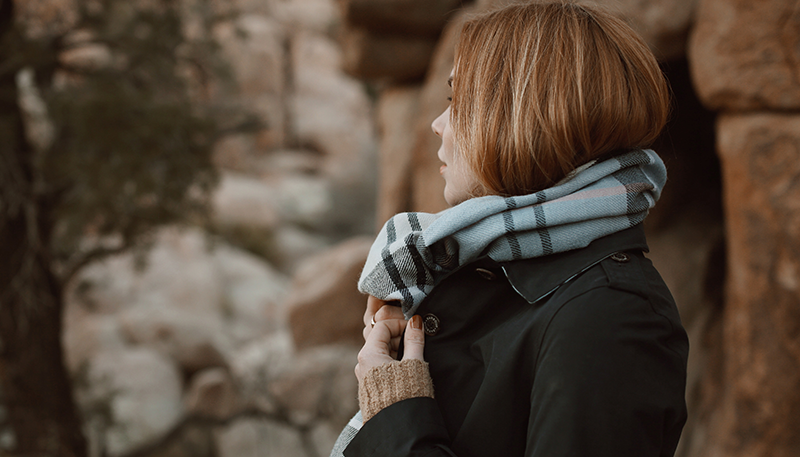 ---
---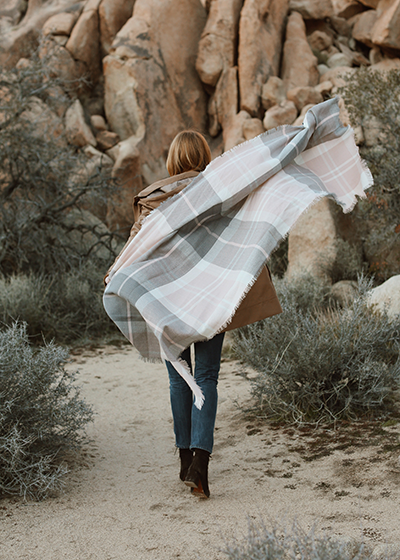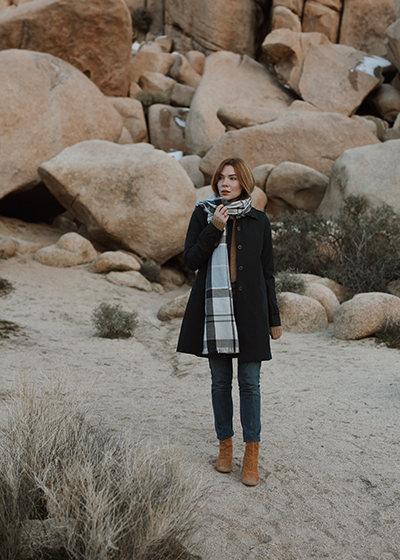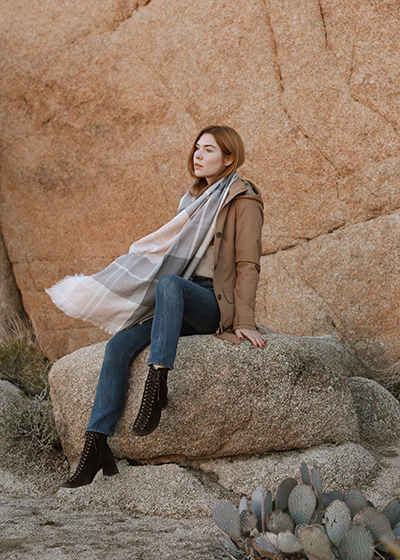 How have your travels informed your sense of style?
I think I spend a lot of my time when I am traveling looking at the clothing on other women! It has really inspired me to see how people dress all over the world, and I have found a real interest in how the women in Paris dress - which I know is not a unique obsession! The effortlessness and the simple sexiness of it all is so appealing - nothing is ever overdone or overly perfected. I also was so inspired when I took a road trip from London all the way up to Inverness in Scotland. All of the tartan and coats and boots, perfect for spending time outside were really appealing to me.
What do you like most about the Barbour Tartan collection?
My favorite thing about the Barbour Tartan collection is the attention to detail. From the hood on my coat that rolls effortlessly up into a collar, to the large button front pockets with room for a camera or a phone - the details are what makes it for me. I also love that there are buttons on the coats - I think it gives them such a timeless look while still being completely practical for a day spent outdoors.
Discover more about the Women's Tartan Collection here, available at Saks Fifth Avenue.
---