The Wilderness Collection: Ben and Marina Fogle Q&A
The Wilderness Collection: Ben and Marina Fogle Q&A
autumn winter 2019
To celebrate the launch of the Wilderness Collection curated by Ben and Marina Fogle, we sat down with both to learn more about how the Wilderness Collection came together, and why working with Barbour was such a perfect partnership.
How did this partnership come about?
Ben: I have always loved Barbour. I own many Barbour jackets and I started working with them several years ago. I have always wanted to bring my own experiences to the design of a collection of outdoor clothes with a subtle, thoughtful relationship to nature.
Marina: When Ben started working with Barbour a few years ago, I was so proud that he was working with a brand that I felt defined a love of the outdoors. He mentioned that we'd both dreamed of doing collections for them and they jumped at it. For me, it was a dream come true working with a brand that I've worn and loved all my life.
How did you find curating your first fashion collections for Barbour?
Ben: It was great fun working with the designers and learning what goes into the design, development and production process.
Marina: Designing clothes is so far from what I usually do during the day, I loved every minute of it. I'm a very practical person, so I thought carefully about each piece, about how it would work in real life, the weight of the wax, the shape of the hood, the size and position of the pockets.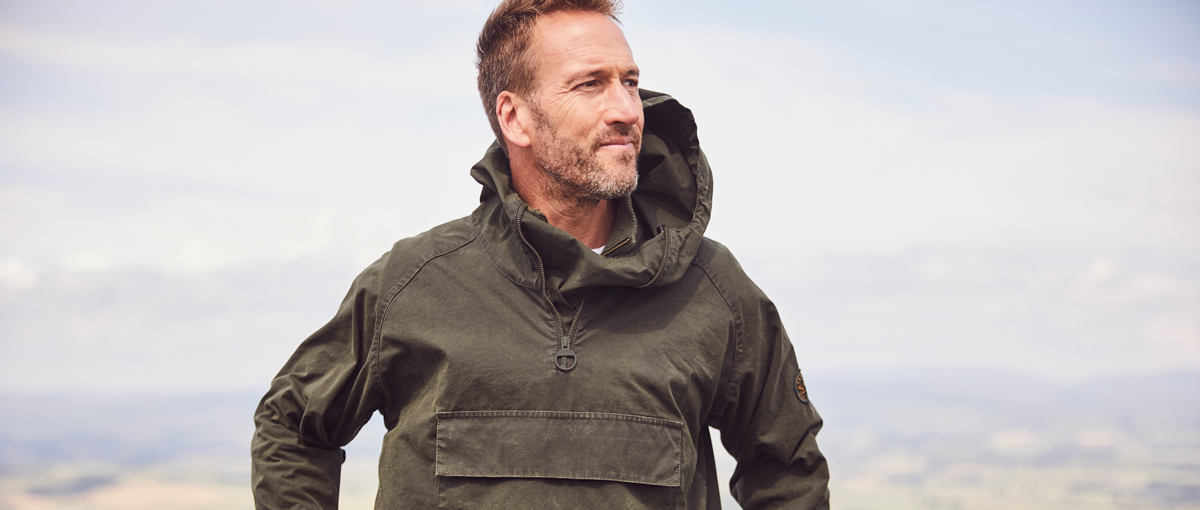 ---
Do you remember your first Barbour jacket?
Ben: I still have it It is weathered and worn but it still tells a story.
Marina: Mine was a hand me down from my father, oversized and quite threadbare - just like teenagers like it. I loved its waxy smell combined with horse nuts and bailer twine.
What would we find inside your Barbour jacket pocket?
Ben: An ordnance survey map and dog poo bags
Marina: Flints, sticks, stones and sweet wrappers….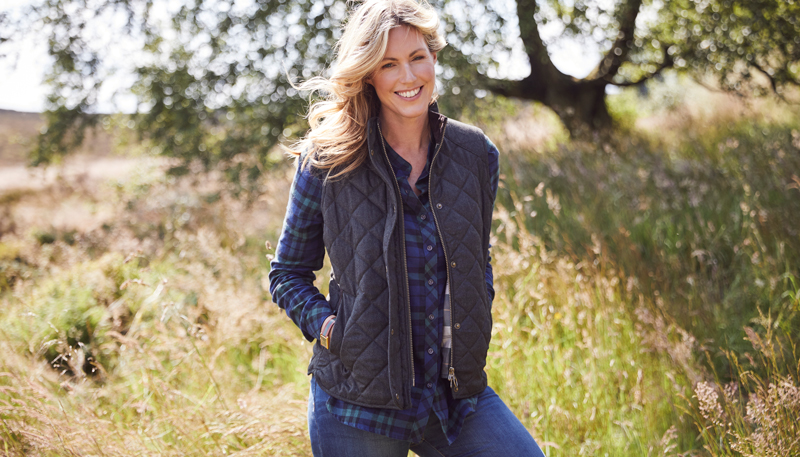 ---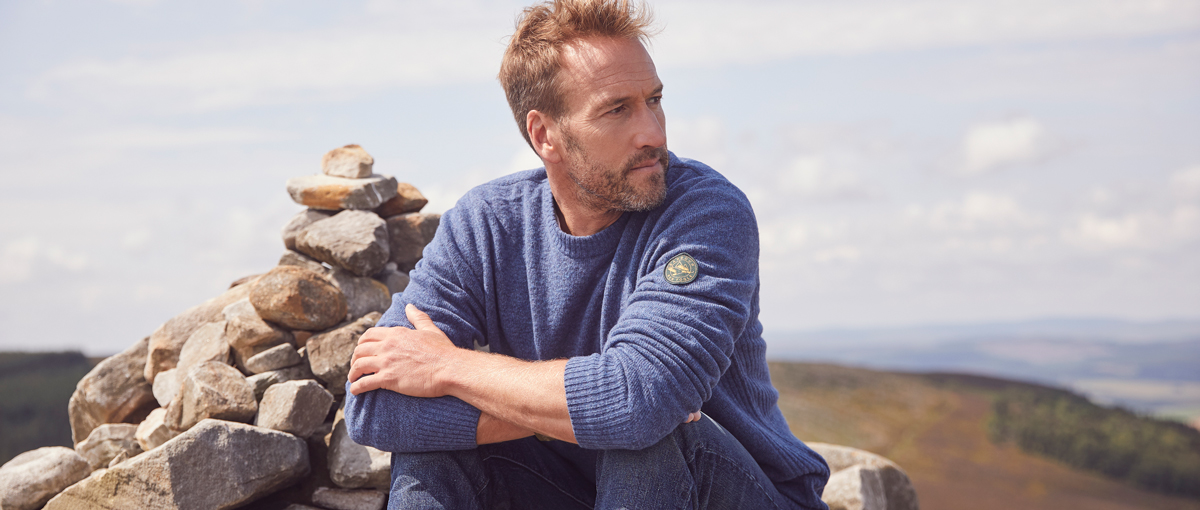 Do you have a favourite piece in The Wilderness Collection?
Ben: The Keswick Smock is the standout signature piece. I love it and have already worn it all year in action.
Marina: I love the Paisley wax. It's slightly heavier weight with a zip-in liner for colder days and the wax is naturally textured, giving it the look of a well-worn jacket. My favourite part though is the 'hidden pocket' at the back, perfect for the stowing of treasure from our walks like feathers, stones and sticks,
This is a collection made for weekends spent exploring the British countryside, what does your perfect family weekend include?
Ben: We love exploring Britain. We try to visit as many counties and regions of Great Britain. Beaches. Mountains. Hills. Dales. National parks.
Marina: Time outside, whatever the weather! I feel it's our duty as parents to teach our children that time outdoors is rewarding whether it's sunny or rainy, hot or cold. Some of my favourite moments have been on our Puddle Jumping walks, where I decide to embrace the weather and challenge the children to get as wet as possible.
Discover the Wilderness Collection here.