Men's Weather Comfort: By the Coast with Reubyn Ash
Reubyn Ash: Championing the Cornish Coast
spring summer 2019
Meet, Reubyn Ash — a champion surfer who has brought home gold for not only queen and country but also team and continent. From the bounds of his board, he commands waves all over the world, but none hold as special a place in his heart like his home coast of Cornwall. Here, from his surf school, he personally tutors surfers of all levels and abilities, teaching them to carve the Cornish waters as nature and the pros intended.
Born to Surf
I first got into surfing because all my family surfed. I'm one of six children and dad had us all in the water before we could walk really. We used to spend a lot of time on the beaches as a family and surfed a lot together.
Life on the Coast
Most days start pretty much the same: I'll wake up, have some breakfast, and check the surf. If it's good, I'll surf all day. I love just being in the sea away from everything — It's beautiful — surfing in some of the most incredible spots. I love playing around on my board riding waves and trying tricks.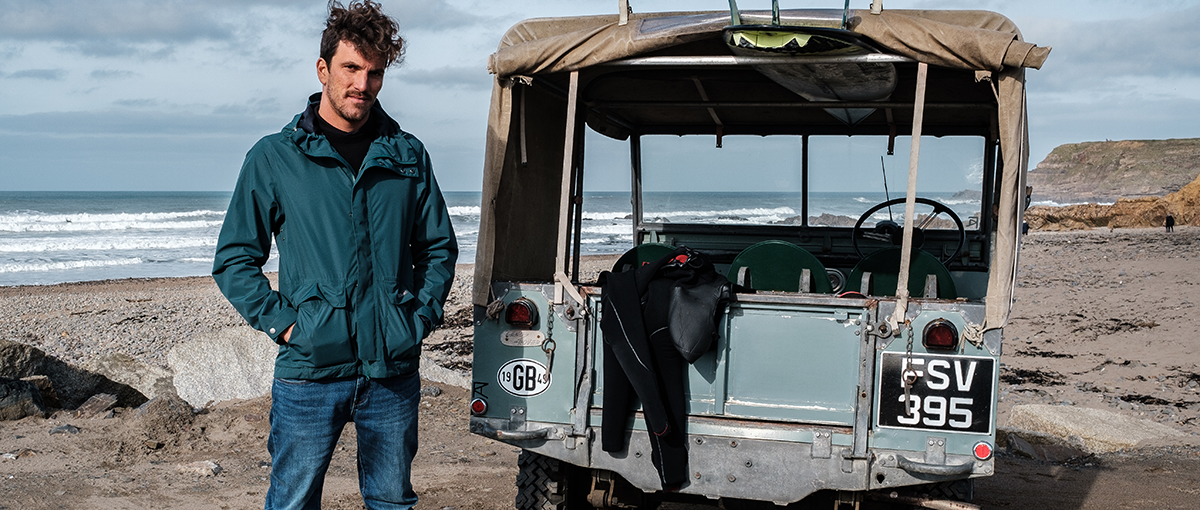 ---
Award-winning Passion
All of my awards are special, but I would say that winning my European titles meant the most to me. They took a lot of work and dedication to achieve and it was all totally worth it.
The Magic of Cornwall
I really love my home. it's pretty rough and rugged here on the west coast and the weather and waves can be challenging, but that's what it's all about to me. We have so much beautiful coastline with great waves to enjoy, and it's pretty quiet and peaceful most of the time.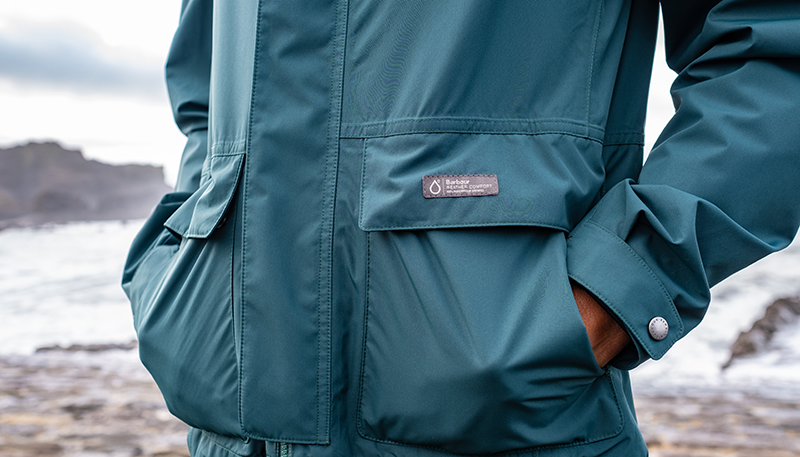 ---
---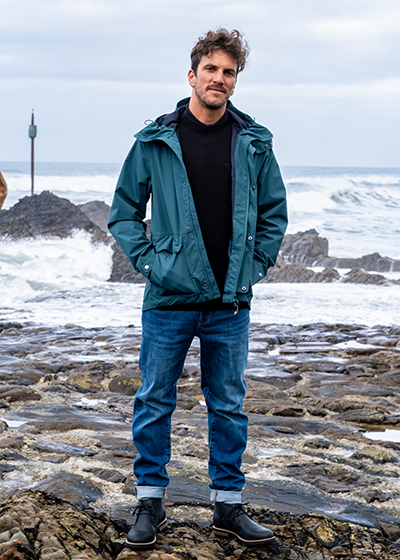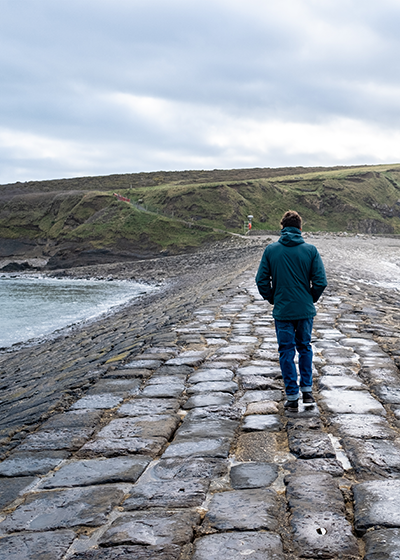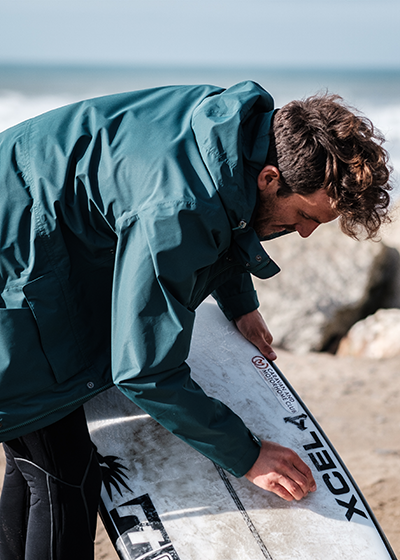 The Surf Life
Spending a lot of time outside in Cornwall needs the right kind of clothing. Most of the time you need strong, durable, warm and water resistant — especially if you're always facing the elements like me.
I find the Weather Comfort collection is good quality and perfect for the job — especially for places like Cornwall. It keeps me comfortable, dry and warm on early morning and in between surfs. It's hard to say which are my favourite pieces, as they all have their place, but if I was to pick one, I would say that I love the Barbour Foxtrot Jacket in Spruce Green
What the Future Holds
Right now, I'm not too sure where my next big adventure will be. I'm loving what Cornwall has been offering up and I really love it here at this time of year, and with comp season about to kick off, there's lots of training and surfing to be done.
Follow the campaign and discover more about the SS19 Men's Weather Comfort collection.
---
Discover Men's Weather Comfort