Men's Weather Comfort: Style In The City With Jordan Bunker
Jordan Bunker: On the Town
spring summer 2019
With a feed as dapperly curated as the man himself, Jordan Bunker is the epitome of modern male style. From the realms of a self-titled blog, he shares his thoughts on all things lifestyle, fashion and travel, giving readers the conviction to step out in clothes that are true to their own style (with a little point in the tasteful direction). 
We spent the day with Jordan to learn more about his lifestyle and get his notes on the new, SS19 Weather Comfort Collection.
How it all began
My "journey" started a few years before I even thought about blogging. I was doing some freelance work for a couple online magazines pre-university, and then when I got to Bournemouth to study journalism the blog was an outlet for me to talk about what I wanted to put out into the world. This was the main catalyst for me to set up my blog, but also it was created of slight frustration due to the limitations of writing for someone else. I was writing for an audience whose style preferences were not the same as mine and I think that began to show in my writing. The blog freed me from that and it was (and still is) an exciting step.
A less than Typical Day
There is no typical day as such. I would say I have two different types of days, which are either 'at home' or 'in London'. With the former, I will be writing blog posts, planning upcoming shoots and doing all the admin stuff that you cannot quite do properly while on the move. Then when I am in London I am able to meet up with people who I've spoken to on the phone or email and see like-minded creatives to work together. When I come down to London I get my fix of interaction as living away from London and working for myself can sometimes exclude me from this.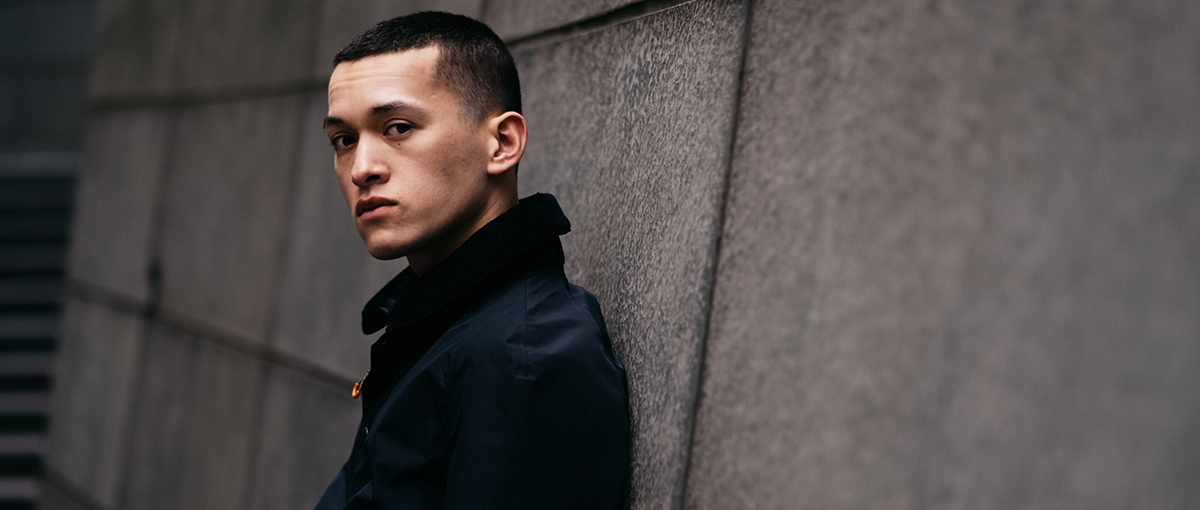 ---
A Sense of Style 
I think the best way to describe my style is: simple, functional and understated. I like to focus on materials, fit and use of colour as opposed to say print or patterns. It is definitely something I did not settle on without experimentation. My early school years saw me go from one end of the spectrum to the other. I am sure I have some old photos around about but it's best if they stay hidden.
SS19: a word of Advice
Experiment, try something new now and again and ask yourself whether you feel good wearing it. Also, do not be afraid to wear shades of beige. That, and to also keep an umbrella close-by.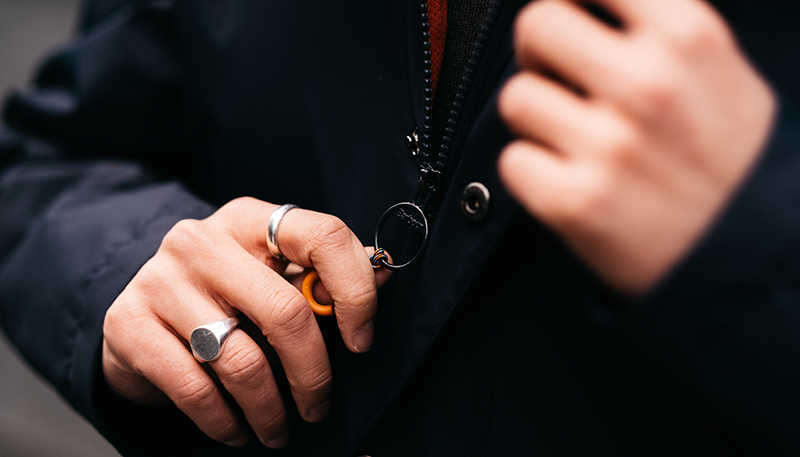 ---
---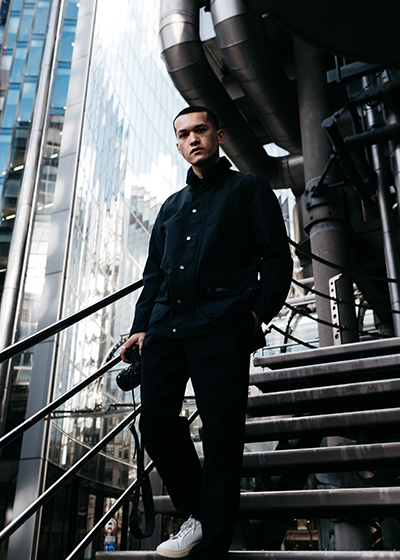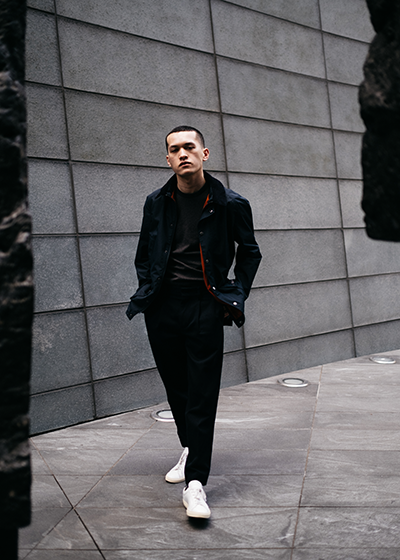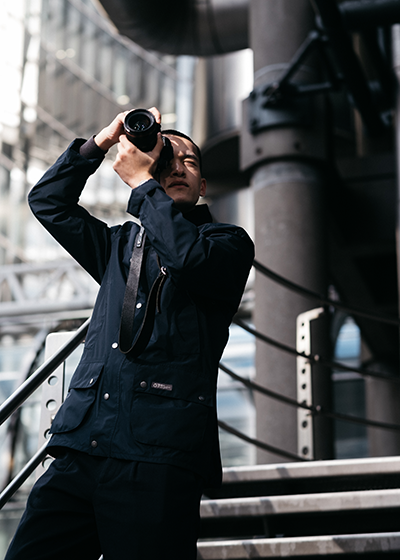 The buzz of the City 
I love London's energy. When I'm making my journey home and think back to what I have done in the day, it is inspiring to me that the city is a hotbed of very talented people. Whether that be photographers, writers, stylists, creative directors, or just "creative types"; everyone is super passionate and being able to turn those working relationships into friendships is incredible.
Major Inspirations

The surroundings I find myself are not necessarily what directly inspires me. I think being in a new city or town makes you 'look' more which in-turn allows us to feel more inspired. More importantly, I think it's the people I surround myself with that provides me with the most inspiration.
On Form & Function
I touched on functionality earlier when talking about my style, but comfort is a big part in making something functional. I do a lot of travelling and find myself moving from place to place a lot, so to have a collection that is enjoyable to wear, as well as being practical ticks the boxes for me. The Arlington jacket is the ideal weight for something you want to be able to take on and off and if you ignore my SS19 advice, it comes with an attachable hood.
The Favourite One
It has to be the Arlington jacket. I really enjoy its functionality, its style nods and classic Barbour touches such as the corduroy collar. A simple detail like this sticks out to me as it is not overcomplicated and I feel that less is always more.
The Next Great Adventure?
This comes at quite an apt time as I have been asking myself that a lot recently. I have been working on my blog for over four years now and I have begun thinking about ways I can refresh the words and visuals I share. I have also earmarked September as a month where I would like to do some travelling. Where to? I am unsure, but having an extended break to somewhere new excites me.
Follow the campaign and discover more about the Men's Weather Comfort collection.
---
Discover Men's Weather Comfort