Men's Weather Comfort: Adventure in the Highlands with Calum Maclean
Calum Maclean: In the Country
spring summer 2019
There are many ways to describe Calum Maclean — epic photographer and film-maker, captivating writer, seasoned outdoor swimmer — all of which amount to his unwavering adventurous character.
Though his quests may take him around the world, his home in the Scottish countryside is his most featured destination and his portrayals of its rugged beauty are breath-taking.
We spent the day with Calum, around his favourite Highland hideouts, exploring how the new, Weather Comfort Collection enhances his lifestyle.
Likes, Camera — Action
In the beginning, I worked as a video journalist but took my own photos and made films in my own time to fulfil my creative side. A producer at the BBC saw my blog on my passion for outdoor swimming, asked me to make some short social media films, and it's all spiralled from there. My films have received millions of views and lead to TV presenting, radio and presentation work as well.
A Typical Day
I definitely don't have a typical day. I might start by taking my dog for a walk early then if I don't have any editing or computer-based work to do, taking a long walk or mountain bike ride to reach a new swim spot. It's in finding and swimming in new places that my creativity for new films comes about. I often look at maps around where I live and see what bodies of water are left that I've yet to go and swim in — it becomes quite an obsession!
A Dive into Adventure
As a child, we often went on quite active holidays so there would be a beach or river or even pool to throw myself into! As I got older and more adventurous, the thrill of seeking out new spots and the natural high from the swims really stuck with me. I always have those nagging questions: could I swim there? What would it be like? It's the buzz I get after it that keeps me coming back.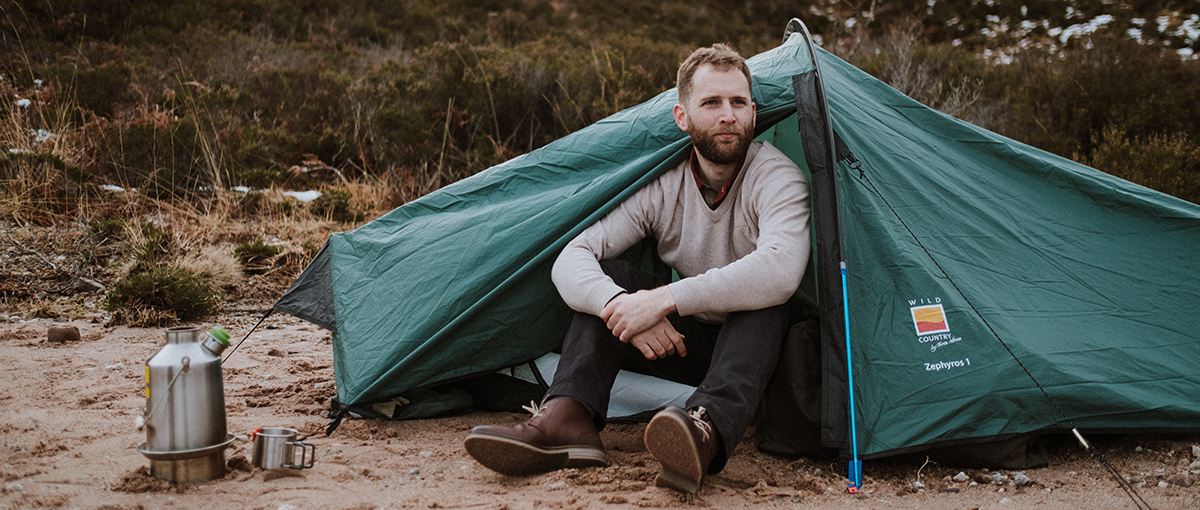 ---
The Magic of Scotland
For me, it's the combination of accessibility and the varied nature of the landscape. We have the most amazing mountains, glens, lochs, beaches — and you can often have them to yourself. As long as you practice responsible access in Scotland you can roam wherever you like, meaning choosing where to go can be as simple as looking at a map and the weather forecast.
The light is also fantastic. As a film-maker and photographer, it's just incredible and the tough weather we get in Scotland adds to the photos you can get — some of my favourite shots have been taken just before or after a storm.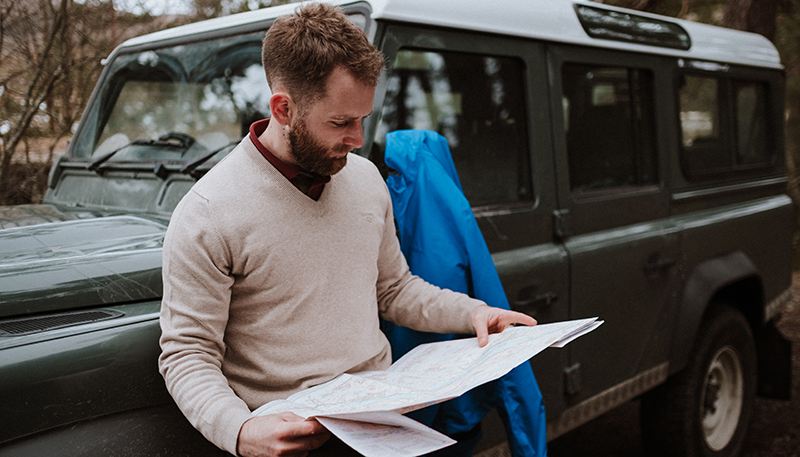 ---
---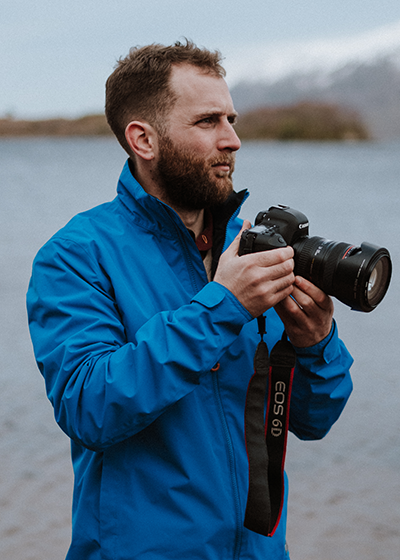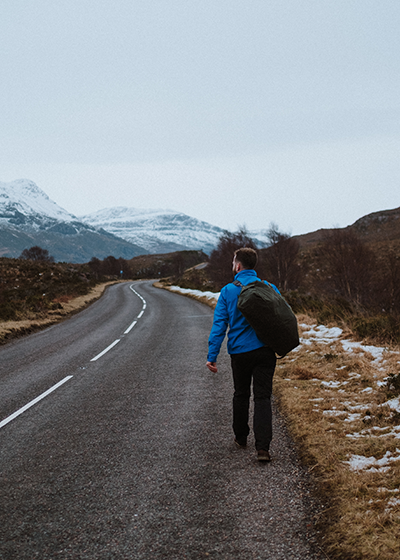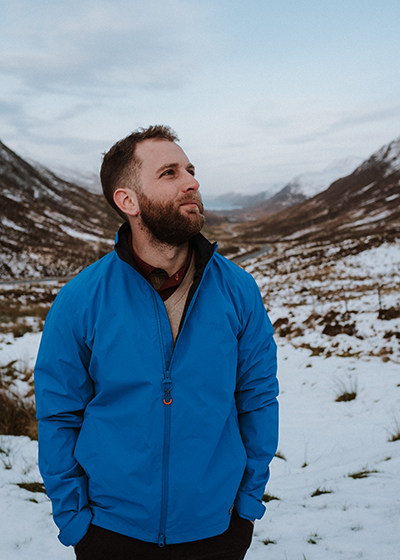 The Great Outdoors
My mind runs free when I'm outdoors — from running over mountains and swimming under waves, to camping by a horizon view, you experience something special, often out of the ordinary of your usual life. It's seeing and knowing about our landscapes, culture and history that inspires me.
Capturing the Shot
My advice is to get outside, be prepared to rise early and stay until dark — that's often when the light is best. I like to go away from the most obvious photo locations and find new photo opportunities. Take many bad photos in order to work out how to take good photos — I'll still take lots of bad ones amongst my favourites.
Clothing for the Elements
I need clothes that are reliable, hassle-free and comfortable. In the Scottish Highlands, where I like to spend my time, I may be hours from the car, and the weather is notoriously fickle. I need to know I'll be able to stay warm and dry — particularly if the weather changes suddenly. I also like to feel good in what I wear, so being stylish is also important.
The Weather Comfort range is ideal for keeping me dry and warm yet letting me shoot photos and film without any discomfort or complications. I wore the range on a very cold, windy day yet never felt a chill once.
We often say in Scotland you can get 4 seasons in one day — and I have seen hail showers turn into bright sunshine within minutes!
A Coat for all Weather
One of my favourite pieces is The Barbour Rye Jacket in electric blue. Not only was the colour great, but it's really quick and easy to have it near the top of your bag and get it on as soon as you feel the first few drops of a storm shower — a pretty regular occurrence in the Scottish Highlands!
Adventure Awaits
I'm going to be presenting a TV series on outdoor swimming that will allow me to tick off my "bucket list" of amazing locations around Scotland. Each spot has a uniqueness, such as the highest loch, deepest, clearest water — it's going to be a lot of fun!
I also have some long mountain bike rides that link up days of quiet trail and roads planned, some coast-to-coast routes and many swim spots along the way.
Follow the campaign and discover more about the Men's Weather Comfort collection.
---
Discover Men's Weather Comfort