Women's Tartan Collection AW19
Women's Tartan Collection AW19
autumn winter 2019
To mark the launch of our Women's Tartan collection for AW19, we climbed aboard the Belmond Royal Scotsman for a great Scottish adventure with fashion and lifestyle bloggers, Sophia Rosemary and Alice Catherine.
The Women's Tartan collection AW19 is a nod to the Scottish heritage of Barbour, as it features a beautiful Tartan check trim motif throughout the collection. Combining sophisticated, yet casual styles that focus in on elegant silhouettes and clean lines, this collection can help you create an effortlessly stylish and comfortable wardrobe, as we move into the autumn and winter months.
---
Beautifully feminine, pieces from this collection can be layered perfectly for exploring the outdoors as the leaves turn brown. Find a serene juniper colourway, a favourite from this season's colour palette, alongside shades of pink, grey and blue, all of which are complementary tones, whether you're heading for a walk in the woods or a potter around your local market.
You'll find these colours in a range of bold print shirts, herringbone-style quilt coats and jackets so that you can mix and match your favourite pieces to create a flawless outfit, fit for the season.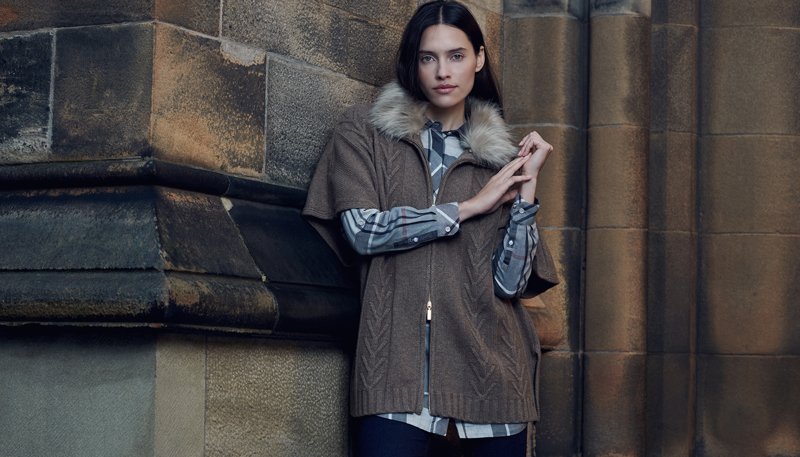 ---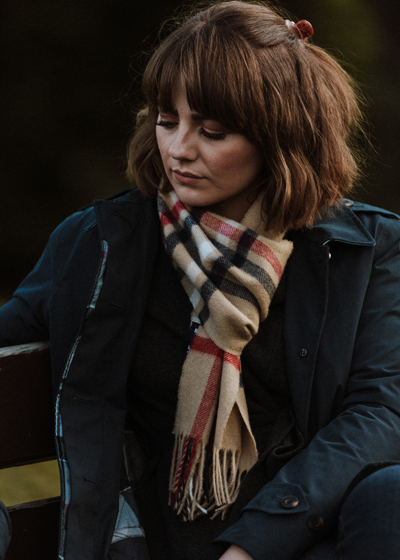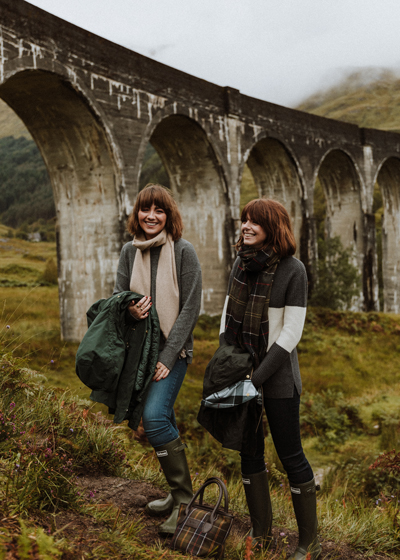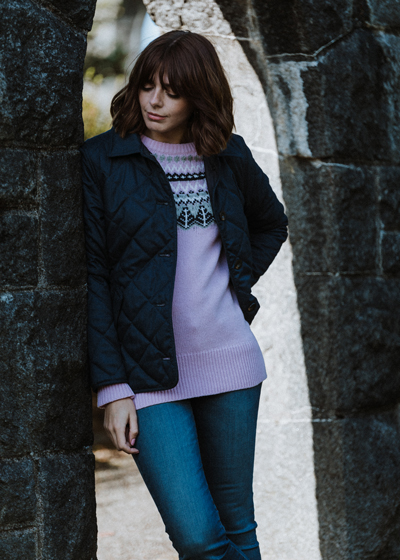 To celebrate, we embarked on a two-day trip aboard the Belmond Royal Scotsman with fashion and lifestyle bloggers Sophia Rosemary and Alice Catherine, to take in the stunning Scottish countryside, admire the scenery, and enjoy the delights of the luxury train journey.
Alongside taking in the sights, including the very picturesque Scottish Highlands, we used our downtime on the luxury train to catch up with the girls to learn more about their podcast, and their lives, including how they like to dress and where they get their style inspiration.
Sophia and Alice also showed us how to style the Tartan collection for a range of adventures, by sporting their favourite pieces on and off the train. Putting together light shirts, knitwear and Barbour jackets, the pair brought the collection to life, as the train went chugging by. Keep an eye on our blog to read more from our trip.
Discover the Women's Tartan Collection AW19 to see more.
Discover your perfect style...