Women's Tartan: Undiscovered Scotland with Carolyn Stritch
Women's Tartan:
Carolyn Stritch
spring summer 2019
You don't need to be an eagle-eyed photographer to appreciate the magnificence of Carolyn Stritch's camerawork. Through the lens of a Nikon D810 she poetically paints imagery that puts you right in the moment, whilst her blog, The Slow Traveller, forces you to look at the bigger picture. We got to catch up with Carolyn on a wander through the Scottish countryside, to talk about her work and get her opinion of the new Tartan Womenswear collection.
Inspired by Travel
I've always been interested in photography. I'd spend a load of money on glossy mags just to look at the pictures. But it wasn't until I went travelling that I realised I wanted photography to play a part in my career. I took a night class which taught me the basics of digital photography, and then spent hours each day, during the two years I travelled, taking pictures, doing tutorials and teaching myself the ropes.
The Makings of The Slow Traveller
I started my Instagram account as a place to share the beautiful places I visited while travelling. I was fascinated by the colonial architecture in Latin America and I just wanted to share that with people.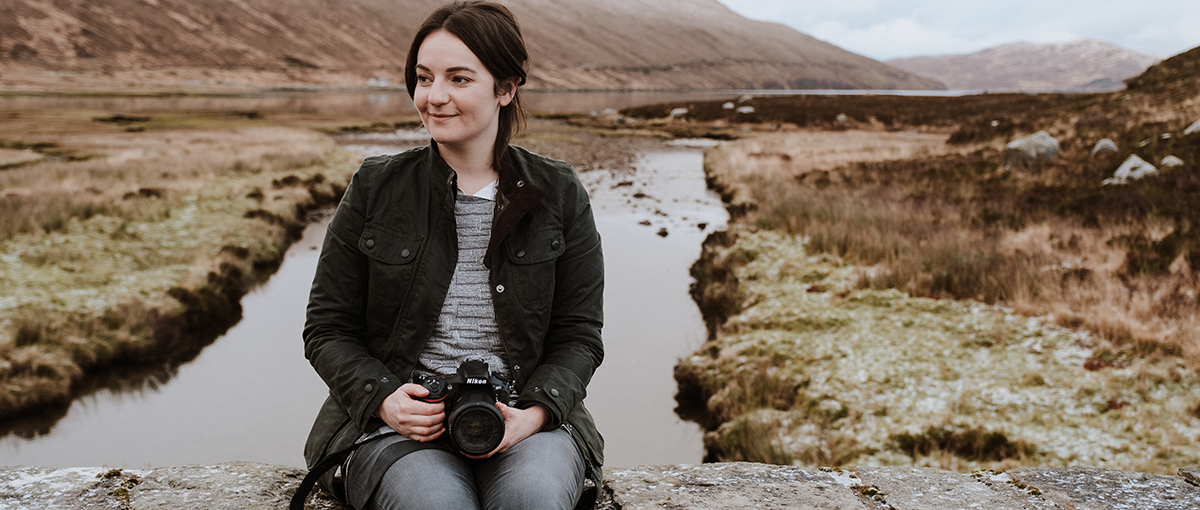 ---
A Day in the Life Of
I always get up early (around 7am) and do a couple of hours work before taking Lenny, our puppy, out for his walk. I'm finishing up the final year of my Photography degree, so a large chunk of each day is taken up by that. My partner is a freelance writer, so we both work at home and try to make sure we close our laptops before dinner…which doesn't always happen.
The Magic of the Scottish Landscape
My dad is Scottish, so Scotland offers a sense of nostalgia for me. But regardless, it's just such a beautiful place. It has everything: cool cities, beautiful beaches, snow-capped mountains — there's something for everyone.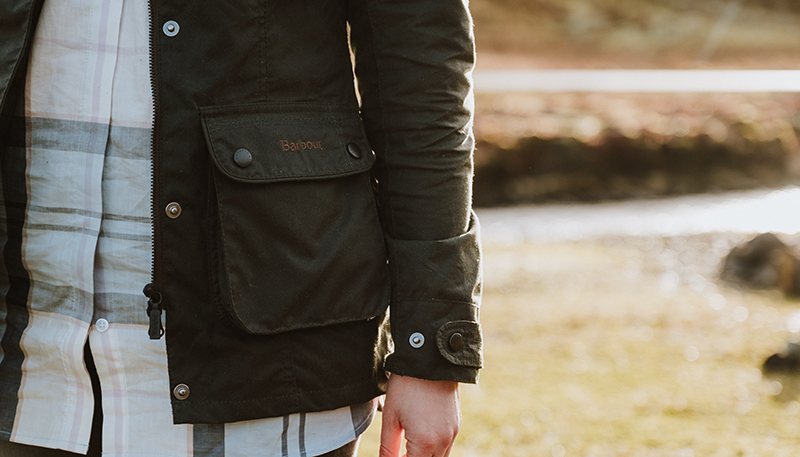 ---
---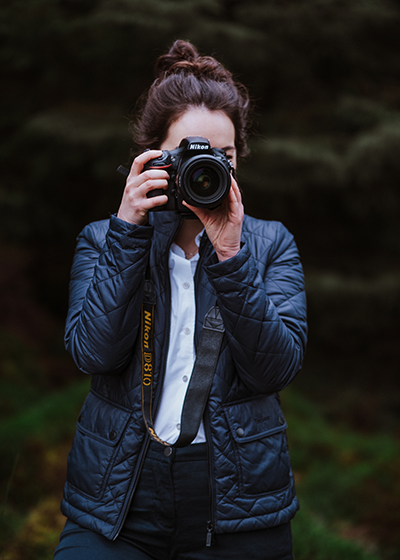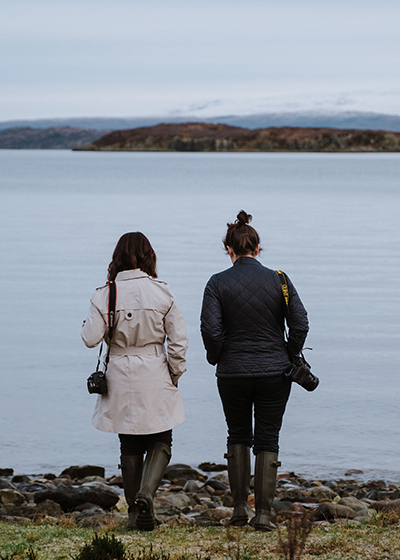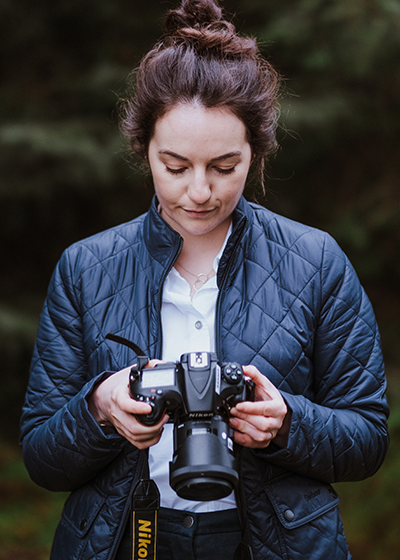 Capturing the Money Shot
Scotland's teeming with great shoot locations. Take here, for example, I think it'd be impossible to take a bad picture on Skye. My top tips for shooting would be to look for leading lines in the long winding roads, or reflections from the mountains in the clear, still waters. Take portraits using the snow-capped mountains or alpine forests as a backdrop.
Styling off Camera
For my personal styling, I try to pick clothing that is both timeless and comfortable. Stuff that stands the test of time and won't go out of fashion. The new Barbour Tartan womenswear collection does a great job of this. My favourite pieces have to be the Barbour Wheatsheaf Wax and Catalina shoe.
Quilting for Spring
The quilt jackets are also timeless — warm but lightweight at the same time. Perfect for springtime in the Highlands!
Let's talk Layering
Another great addition to this collection is the Tartan Shirts — they're so versatile. They look great with jeans and trousers and equally look lovely when layered with a knit.
The Next Great Escape
This year, I, Gary (my boyfriend) and Lenny plan to explore more of the UK. Expect lots of road-trips and countryside getaways!
Discover more about 'Undiscovered Scotland' and the Women's Tartan collection here.
---